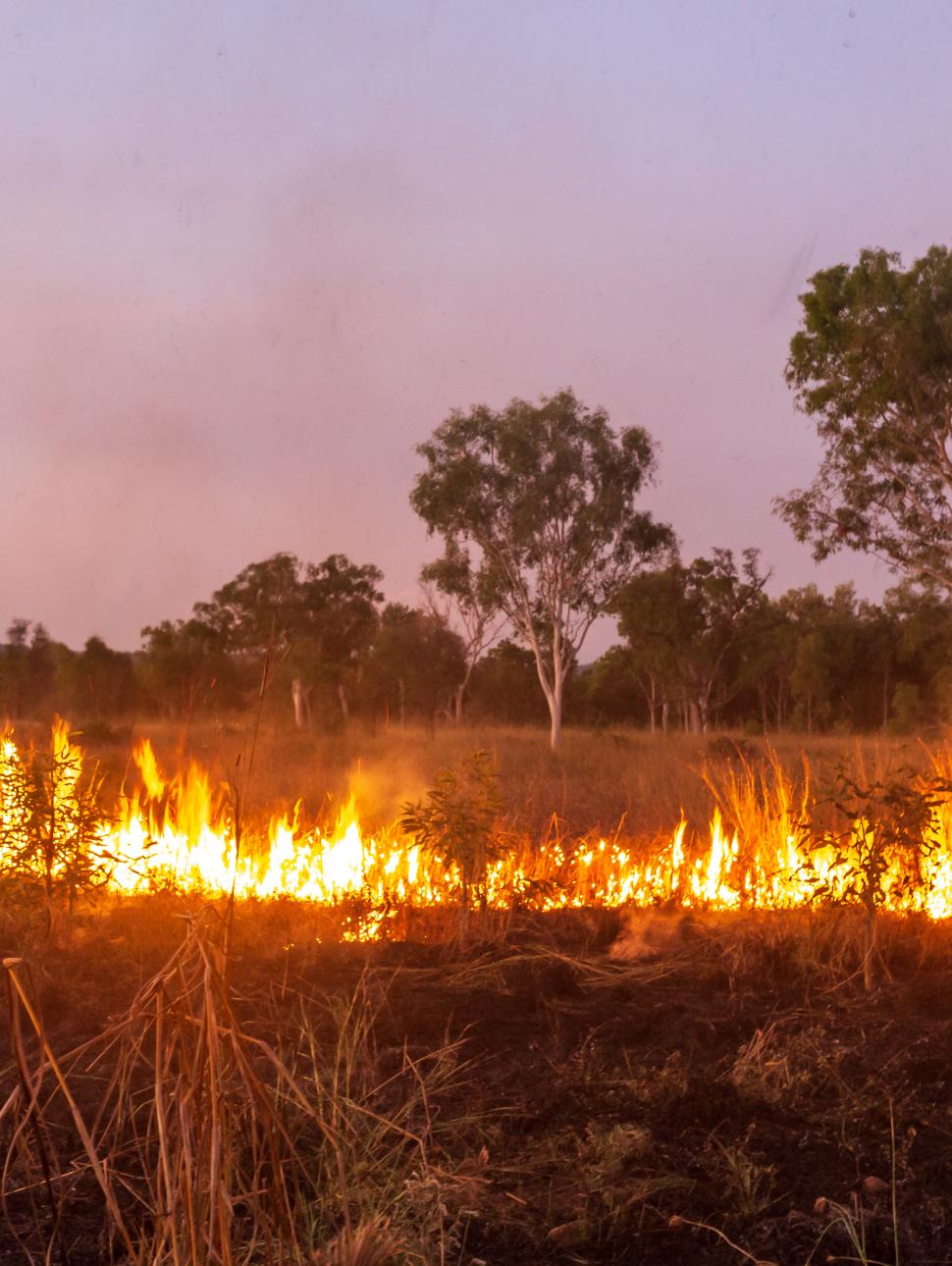 Dates
Weekdays during school term | 10am and 12.30pm
Curriculum
Aboriginal and Torres Strait Islander Histories and Cultures
HASS
Sustainability
Cost
$280 per group (up to 32 students)
For millenia, Aboriginal peoples have intentionally managed Country to create regrowth and replenishment.
Complex systems of understanding and listening to Country inform the processes of securing food sources and shelter, and caring for lands in the long term. Structures such as fish traps and processes like 'fire stick farming' are highly engineered and challenge colonial perceptions of Aboriginal ways of life.
Students explore the multifaceted way Aboriginal peoples engineer on Country, exploring case studies and stories in our collection.
Student experience
Students will
Recognise the deep connection that Aboriginal peoples have to Country

Visit the Changes and Origins galleries to undertake an inquiry and explore examples of Aboriginal peoples intentional management of Country

Use evidence for facilitated discussion

Identify how Aboriginal land management practices continue today
Program feedback
"An excellent introduction into ancient culture management of the land."
Skills Development
This program links to the following strands of the Western Australian Curriculum:
Year 7
Humanities and Social Sciences
Place and liveability: The factors that influence the decisions people make about where to live and their perceptions of the liveability of places (ACHGK043
Communicating and reflecting: Reflect on learning to review original understandings and/or determine actions in response to events, challenges, developments, issues, problems and/or phenomena (WAHASS78)
---
Year 8
Humanities and Social Sciences
Landforms and landscapes: The spiritual, cultural and aesthetic value of landscapes and landforms for people, including Aboriginal and Torres Strait Islander Peoples (ACHGK049)
Communicating and reflecting: Reflect on learning to review original understandings and/or determine actions in response to events, challenges, developments, issues, problems and/or phenomena (WAHASS78)
---
Year 9
Humanities and Social Sciences
Geographies of interconnections: The perceptions people have of place, and how this influences their connections to different places (ACHGK065) 
Communicating and reflecting: Compare evidence to substantiate judgements (e.g. use information and/or data from different places or times; use tables, graphs, models, theories) (WAHASS95)
---