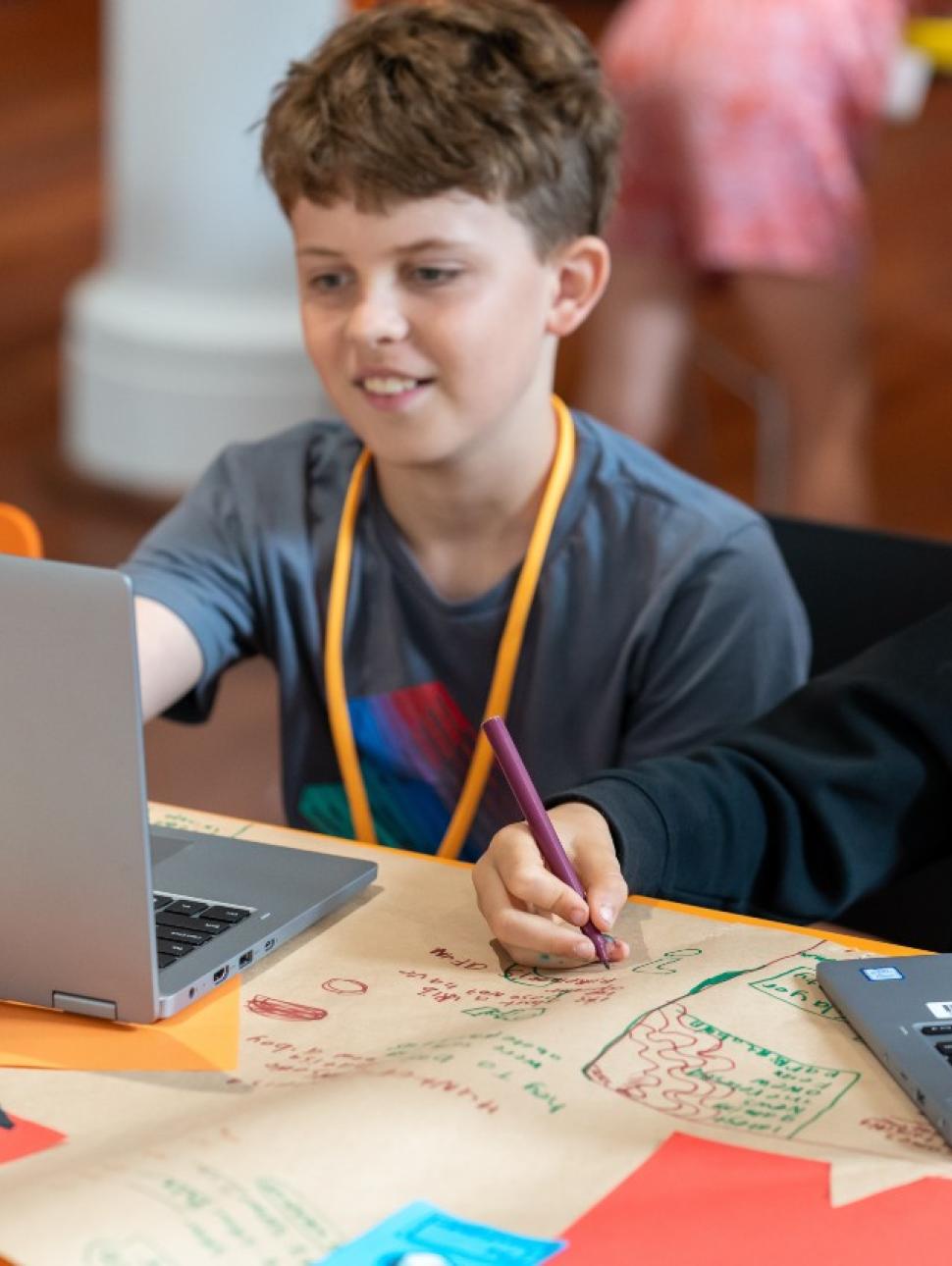 Virtual Workshop: Science and Sustainability
Dates
Monday, Wednesday & Fridays during term time
9.30am, 11.30am & 1.30pm 
Curriculum
Science as a human endeavour
Sustainability
Cost
$120 per class (up to 32 students) 
How do humans impact life around us? How do we know? Most importantly, what can we do about it?
Students will explore these questions in our new interactive virtual program exploring the use and importance of science and sustainability. Science helps us to find out about the world around us- what can it tell us about how our world is changing? Students will explore case studies relating to our environment and find out how scientists and researchers apply scientific knowledge to uncover global changes and human impacts.
Utilising this knowledge, students will develop ideas for change, hearing about environmental campaigners and be left with the task of designing a campaign for environmental change to support sustainability at school, which can be completed during class after the session.
Student experience
Students will
Engage directly with a museum educator with a private class link

Identify how science helps us to find out about the world around us 

Take learnings from virtual session and apply them to in-class activity to design a campaign at school that promotes sustainability.
Students can connect virtually from individual devices or devices shared in small groups. The classroom teacher is responsible for sharing the meeting link with students to allow access to the meeting.
---
FAQ- Virtual Class Workshops
What will I need to participate?
Screen and speakers – so you can see and hear us
Camera and microphone – so we can see and hear you
Teacher – you will be needed to assist with classroom management and maintain the connection within in the classroom
What platform will the session be on?
The session will be run via Microsoft Teams. Participants will be able to join the session via this platform online, even if they do not have a Microsoft Teams account. You can use the Google Chrome browser to join your session as a guest online.
How and when will I receive my link to join?
Your link to join the session will be sent to the email address used at time of booking prior to the session. Please contact us on education@museum.wa.gov.au or phone 1300 134 081 if you have not received your link the day before your booked session.
Does a teacher need to be present?
Yes, a teacher is required to be present at all times to assist with classroom management and technical support if required.
Will my students require anything?
We will send out a worksheet for students to complete during the session. This will be sent as a pdf with the session link prior to your session. Please print a copy of the worksheet for each student to complete during the session.
How many classes can I have on one call?
We are currently only offering our sessions on an individual class basis for up to 32 students at a time. This is to allow maximum interactivity and engagement with the facilitator. You may book for multiple classes in other available time slots on the same day.
What if I have students learning from home?
We understand there may be instances that you and your class are unable to be together. We are happy to accommodate multiple logins from different locations to the call if requested. Please let us know if you require this prior to your session, by emailing education@museum.wa.gov.au or phone 1300 134 081.  
Who can I contact if I have further questions? 
You can contact us by emailing education@museum.wa.gov.au or phone 1300 134 081 if you have any additional questions.