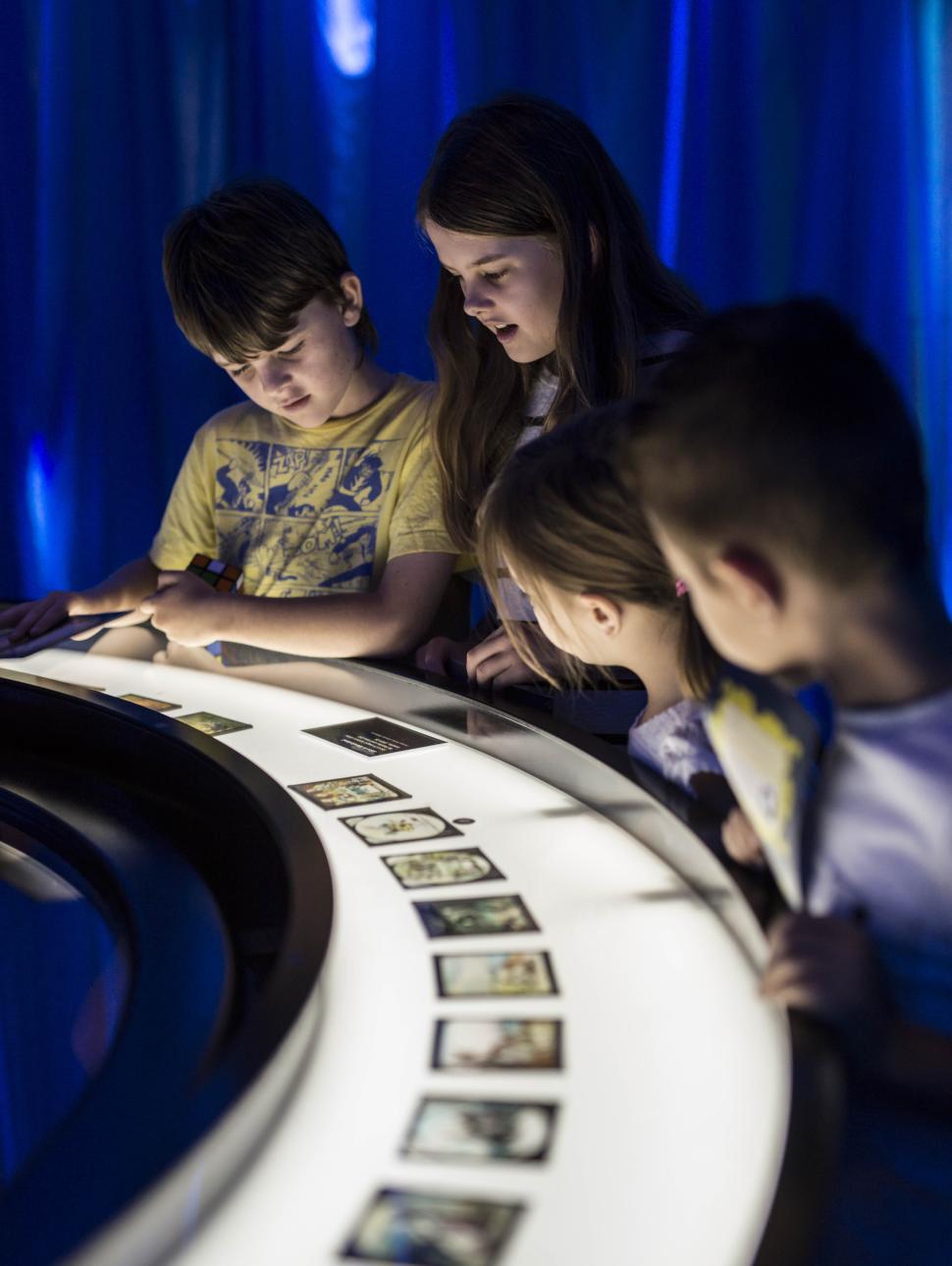 Wonderland: School visits
Dates
Self-guided visit
Weekdays, Term 1
Introduction talk
Monday, Wednesday, Friday | 9.30am, 10.30am & 11.30am 
Cost
Self-guided visit
$15 per student | Adults complimentary at a ratio of 1 adult: 6 students
Optional introduction talk
Additional $50 per class of up to 32 students
See booking options below. 
Bring your class on an adventure through Wonderland with a self-guided exhibition visit, or enhance your experience by adding an educator-led introduction talk before you go down the rabbit hole!
Links to many curriculum areas including Media Arts and English make this interactive and engaging exhibition a great option for an excursion to the Museum. As a school group you can book in for a self-guided visit, or choose to add an optional introductory talk from one of our educators prior to entering the exhibition.
Our 20-minute optional introduction talk will highlight the themes and experiences of the exhibition, as well as explain the history of Alice through film linking directly to objects found in the exhibition — before students see them for themselves! Our introductory talks times begin at 9.30am, 10.30am and 11.30am on Mondays, Wednesdays and Fridays and can be booked when a class is booked for a self-guided exhibition visit.
Want to see the exhibition before your class visit? Consider joining in person or online for one of our free Wonderland teacher familiarisation sessions.
*We recommend approximately 60 minutes to explore the exhibition.

Join us for a self-guided school visit
Explore Wonderland at your own pace.
Join us for a school visit with an introduction talk!
Want to engage more deeply with the Wonderland exhibition? Book into a school visit, with an introduction talk from our incredible team!
Book into a visit with an introduction talk here
---
About Wonderland
Curiouser and curiouser! Imagine a world where nothing is impossible.
Come with Alice on an adventure into Wonderland – an interactive exhibition that celebrates Lewis Carroll's timeless stories and Alice's adventures on film.
Explore Alice's journey from book to screen, through original picture books, magic lanterns, and more than 40 moving image, film and TV moments. Join an immersive Mad Hatter's Tea Party that comes alive with digital wizardry.
Get lost in the Hallway of Doors, squeeze into a tiny house, climb a giant chair to peek into Alice's room, and post your personalised soldier avatar on the Queen's croquet ground.
The closer you look, the more you'll discover – not everything is what it seems!