WA Museum Boola Bardip is a place to share Western Australia's many stories. Our people, our places and our role in the world.
To celebrate the opening of the Museum with interstate and international audiences unable to travel, WA Museum Boola Bardip has collaborated with Perth Festival to produce films that showcase creative works inspired by and filmed in the stunning new Museum.
More than 100 people from Western Australia's creative industries were employed to work on these films that highlight Western Australia's world-class artistic talent and the Museum's stunning heritage-listed buildings and contemporary spaces.
Directed by Renée Webster and David Vincent Smith, Australian rock band Eskimo Joe and singer-songwriter Stella Donnelly kick off this all-star performance with a rendition of From the Sea under the Museum's iconic blue whale.
---
Performances
Watch the complete compilation of films above. Individual films are linked below.
"FROM THE SEA"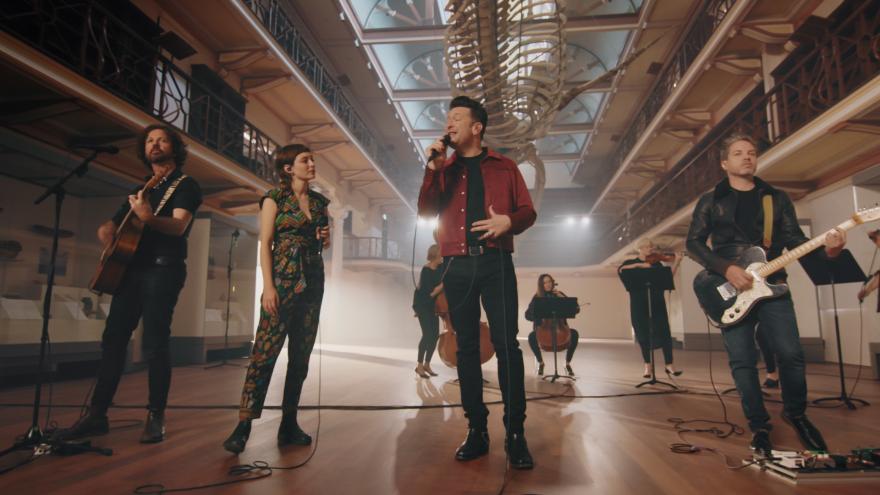 Director: Renee Webster
Cinematographer: Allan Myles
Producers: Tania Chambers, Clint Logan
Performed by: Eskimo Joe with Stella Donnelly and Perth Symphony Orchestra
Violins: Rachel Aquilina, Madeleine Antoine
Viola: Katie McKay
Cello: Sacha McCulloch
Bass: Libby Browning
Written by: Eskimo Joe
Published by: Mushroom Music
Strings arrangement by: Iain Grandage
Mixed by: Joel Quartermain
FEATURED WA MUSEUM BOOLA BARDIP LOCATION
Stan Perron WA Treasures (Hackett Hall).
DIRECTOR'S NOTES
The magic in this piece is the fact it's a live recording, a coming together of the classic Eskimo Joe track, From the Sea, arranged for a Perth Symphony Orchestra quintet by Iain Grandage and featuring Stella Donnelly's gorgeous vocals. The creative collaboration happens in a singular moment in a very special place and we're there to capture it.
One of the challenges we faced was visually trying to find ways to bring a 24m whale skeleton and the performance together, especially when the whale is suspended three storeys above the band! To achieve this, we brought in a jib (a specialized crane with a camera rig) that allowed the camera to swoop down from the whale and into the band and the musicians. The artefacts in Hackett Hall can't be exposed to sunlight, so we created a lighting design that staged a warm, textured sunlit feel.
This is not a staged video clip. This really is a live first-time creative collaboration between Eskimo Joe, Stella Donnelly and Perth Symphony Orchestra.  To be present as all the elements came together for the first time was truly magical. As that beautiful piece of music unfolded we all just held our breath and almost forgot to hit record.
Watch From the Sea on YouTube.
Image: Eskimo Joe with Stella Donnelly & Perth Symphony Orchestra | © Western Australian Museum 2020
---
"ABIOGENESIS"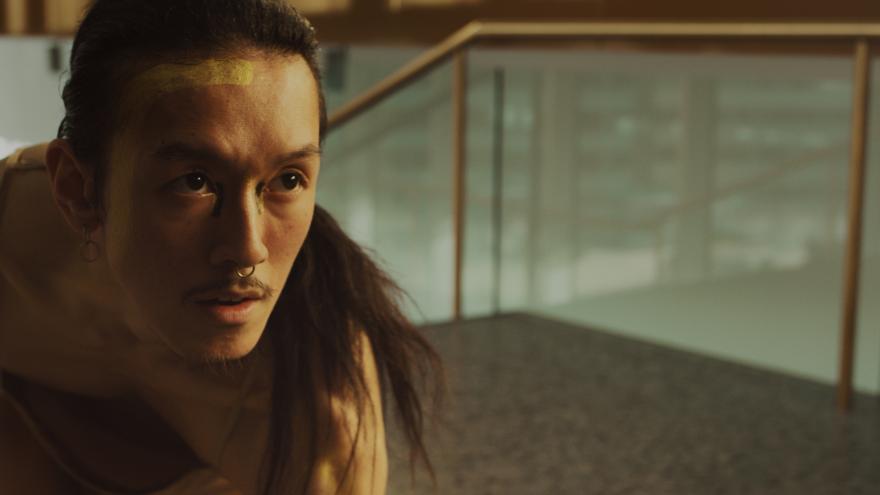 Director: David Vincent Smith
Cinematographer: Lewis Potts
Producers: Tania Chambers, Clint Logan
Choreographer and dancer: James Vu Anh Pham
Supported by: STRUT Dance
Composer: Brian Kruger 
FEATURED WA MUSEUM BOOLA BARDIP LOCATIONS
Origins gallery; Terrazzo grand staircase; The Lantern viewing point, Gold nautilus staircase.
DIRECTOR'S NOTES
Abiogenesis: the creation of organic molecules by forces other than living organisms. 
James and I met for the first time at the Museum with very little time until the shoot. I was dreaming of devising a new work but this required having someone I had just met, placing their trust in me; there was certainly an element of risk. Let's just say it was an artistic marriage made in heaven. James is a world class talent when it comes to dance but what he brought was the same artistic aspirations and with that, we were off running through the Museum dreaming of possibilities for our new work together. 
To help execute this vision I had my eyes, cinematographer Lewis Potts, who captured the spirit of the piece and elevated it tenfold. Lewis and I have been working together forever and we have an unwavering trust in each other.  Brian Kruger has been composing music for my visions for nearly a decade, his pursuit for excellence is always inspiring.
Developing this piece was a creative dream. It was really important to me that we created a brand-new work, directly informed by the space. All the dance, camera movement, music and lighting was site specific and heavily improvised. It was such a privilege to have incredible artists place their trust in me to direct this video, collaborate and devise this work. 
I developed a narrative thread which informed our movements throughout the day of shooting. We chased the story of an entity (our dancer) born from the Museum's golden light and the architecture itself. As this new life explores the vast scale of the building, the music expands and our entity grows in confidence; dancing within the space. Through music and movement, the dancer and building communicate before ultimately returning back into the walls where it spawned.
Image: James Vu Anh Pham | © Western Australian Museum 2020
---
"WALTZING THE WILARRA"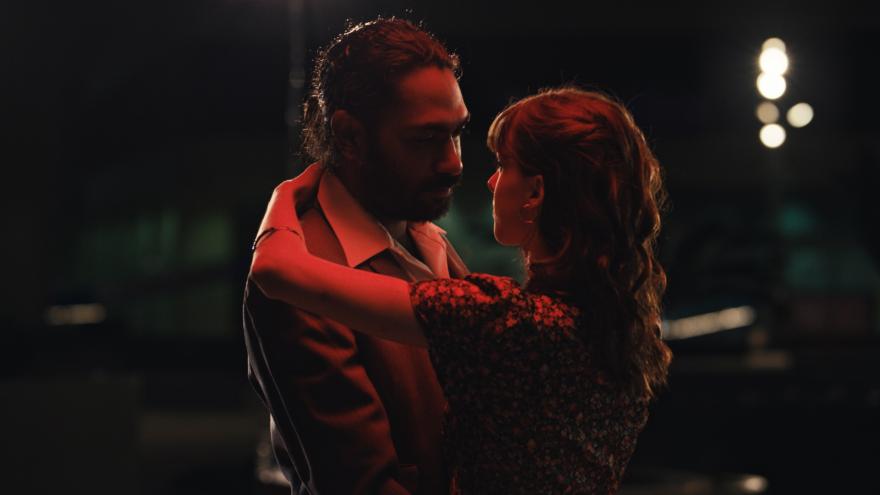 Director: David Vincent Smith
Cinematographer: Lewis Potts
Producers: Tania Chambers, Clint Logan
Music and lyrics: David Milroy
Vocals and acoustic guitar: David Milroy
Vocals: Lauralee Faith
Slide guitar and harmonica: Lucky Oceans
Double bass: Wayne Freer
Drums: Rick Eastman
Dancers: Khia Emslie, Clarence Ryan
Extras: Tyrell Wallam, Jade Jarmyn, Alicia Michael, Tahj Loo, Nadia Martich, Ebony Garlett, Keira Gentle, Chace Poland, Lola Collard, Brooke Collard
FEATURED WA MUSEUM BOOLA BARDIP LOCATION
Dance Circle – The City Room.
DIRECTOR'S NOTES
Waltzing the Wilarra by Perth playwright and musician David Milroy is a song that speaks to the beauty of the night sky. The tempo of its waltz transports the listener back in time and opens their hearts with its warmth. 
Performed in this rendition by a supergroup of local musicians including Lucky Oceans and David himself, the filming took place outside the Museum in the Yarning Circle, a circle of sand surrounded with tree stump seats and populated on this occasion by an audience of wonderful extras.
With this performance and video, the aim was to create an intimate, open and inviting feeling as if anyone could join, sit down and listen. The final product is a waltz under the stars surrounded by the epic architecture of WA Museum Boola Bardip.
Watch Waltzing the Wilarra on YouTube.
Image: Dancers, Clarence Ryan & Khia Emslie-O'Brien | © Western Australian Museum 2020
---
"STRUCTURAL"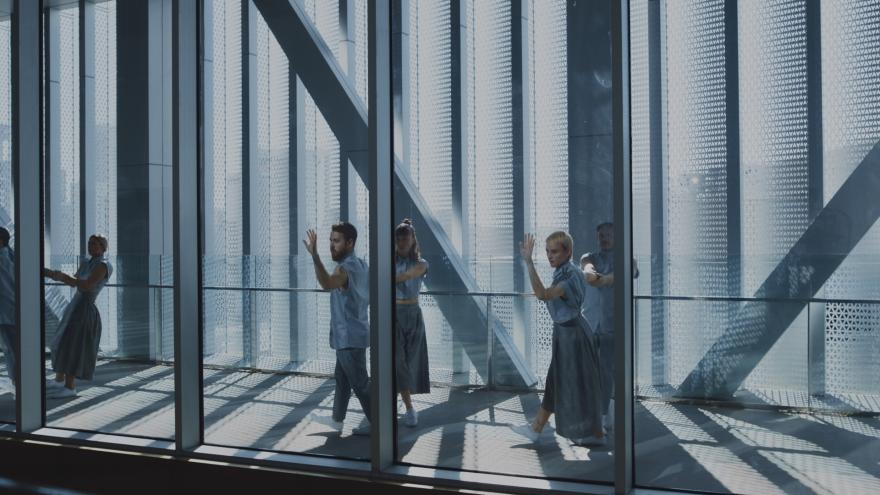 Director: Renee Webster 
Cinematographer: Allan Myles 
Producers: Tania Chambers, Clint Logan
Choreographer: Brooke Leeder
Supported by: STRUT Dance 
Composer: Louis Frere-Harvey
Dancers: Celina Hage, Scott Elstermann, Lilly King, Tyrone Robinson, May Greenberg, Mitch Aldridge, April Vardy, Scott Ewen
FEATURED WA MUSEUM BOOLA BARDIP LOCATIONS
Western Terrace; Level three open space; The Lantern viewing point; Terrazzo grand staircase.
DIRECTOR'S NOTES
Structural is a contemporary dance piece choreographed by Brooke Leeder. This dance does not limit itself to a stage, it's much more of a relationship and a story that develops between the dancers and the architecture they are performing in. What better piece to bring to the WA Museum which itself, becomes one of the main characters. 
I was inspired by the reflective surfaces and the city skylines that can be viewed from many aspects. Brooke's choreography really focusses on the relationship between the dancers and the building. Driving everything is this incredibly textured, dynamic soundtrack.  
In this piece I decided to allow the camera to impose itself on the dance and to really control the way we told this story.  The camera fuses with the music, sometimes frenetic in movement and at other times tightly controlled. 
We created costumes specifically for this film and that involved some incredible dye work that comes up beautifully. The dancers really feel like they belong to the architecture and the steel blue hues resonate beautifully with the gold in the space.
It was a technical challenge, adapting a choreography for eight dancers to fit into unusual spaces and places, but what was so joyful was seeing the work awaken within the incredible architecture of the museum. We used big spaces, stairs, reflections and the choreography uses the structures within the museum as performative surfaces.
For this piece we used natural light, letting the passage of sunlight and time become a part of the performance. It starts with the very first light of day and closes with the coming of night.
Image: Left to right, Tyrone Robinson, Celina Hage, Mitch Aldridge, Lilly King, April Vardy & Scott Ewen | © Western Australian Museum 2020
---
"THE WILD GEESE" (AFTER "CATALPA")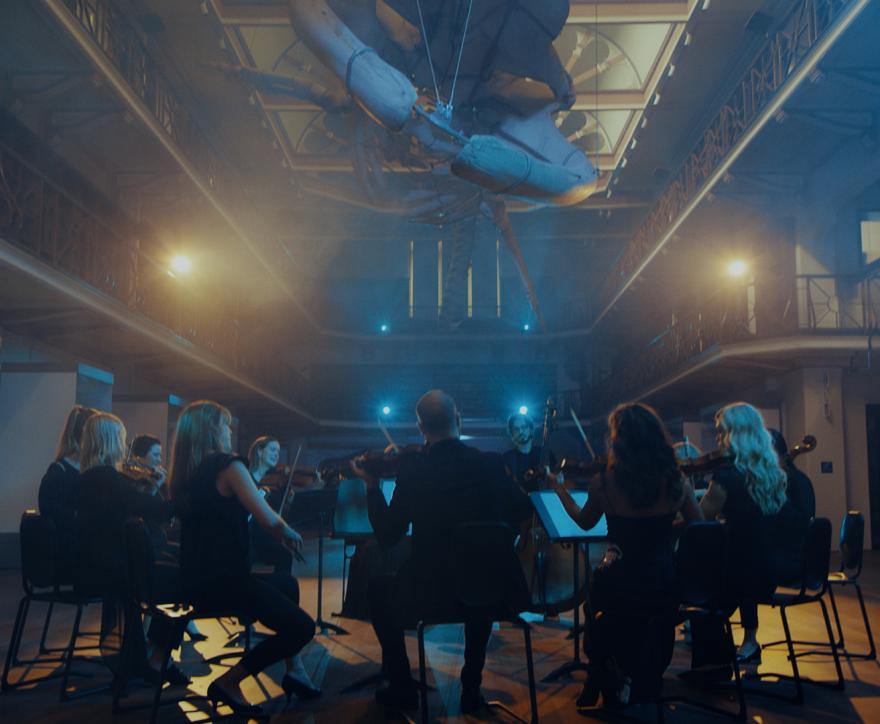 Director: David Vincent Smith
Cinematographer: Lewis Potts
Producers: Tania Chambers, Clint Logan
Composer: Iain Grandage
Performers: Perth Symphony Orchestra
Violins: Rachel Aquilina, Pascale Whiting, Jasmine Skinner, Brian Kruger, Julia Watson, Jasmin Parkinson-Stewart, Teresa Vinci
Violas: Kathy Potter, Alix Hamilton
Cellos: Emma Vanderwal, Catherine Tabi
Bass: Giovanni Vinci
FEATURED WA MUSEUM BOOLA BARDIP LOCATIONS
Stan Perron WA Treasures (Hackett Hall); Connections gallery.
DIRECTOR'S NOTES
The Wild Geese is a driving, beautiful evocative piece of classical music that harmonises an incredible piece of Western Australian maritime history: The Catalpa Rescue 1876, an epic jail break story. We wanted our camera movement and lighting to conjure a sense of adventure and capture the energy of the story. 
It was a challenge to capture cinematically Perth Symphony Orchestra, given the size of the spaces to light, but it doesn't get any more exciting than placing an orchestra on three different levels of the Hackett Hall surrounding a giant whale skeleton.
Watch The Wild Geese on YouTube.
Image: Perth Symphony Orchestra | © Western Australian Museum 2020
---
PRODUCED AND FILMED ON LOCATION
AT WA MUSEUM BOOLA BARDIP ON WHADJUK NYOONGAR BOODJA
What a privilege to be collectively let loose inside the WA Museum Boola Bardip and curate performance responses to the many and varied environments on offer. It's a wondrous building, now filled with equally inspiring performances, captured beautifully by a team of film makers — every link in this creative chain being utterly of this place. Our many stories have come to life.

Iain Grandage, Artistic Director, Perth Festival
Creating these films was a kind of explosion of creative energy. When you work this fast, this collaboratively and have this calibre of ingredients – extraordinary architecture, beautiful light, powerful performances with so much West Australian talent – there is a creative spark that ignites into something really special. Directing these short films was a joy and a privilege.

Director Renee Webster
I'm really proud of these films because it was a true collaboration with so many different artists from a variety of fields. Everyone was able to showcase their talent and it was such a positive, creatively challenging yet rewarding experience. The focus was always on the harmony between the architecture, artists on show and their work within the space.

Director David Vincent Smith
Capturing these performances has brought together a dynamic group of people, who are committed to showcasing talent and creativity. All great partnerships come from a deep respect for each others' skills and Sandbox and Feisty Dame Productions have selected great Directors and crewmembers who relish the opportunity to find solutions and excel in situations when challenges arise. We are really proud to have a long-lasting record of the inspiration that the WA Museum Boola Bardip's architecture has provoked and to be able to share these films with others around the world."-

Producers Tania Chambers and Clint Logan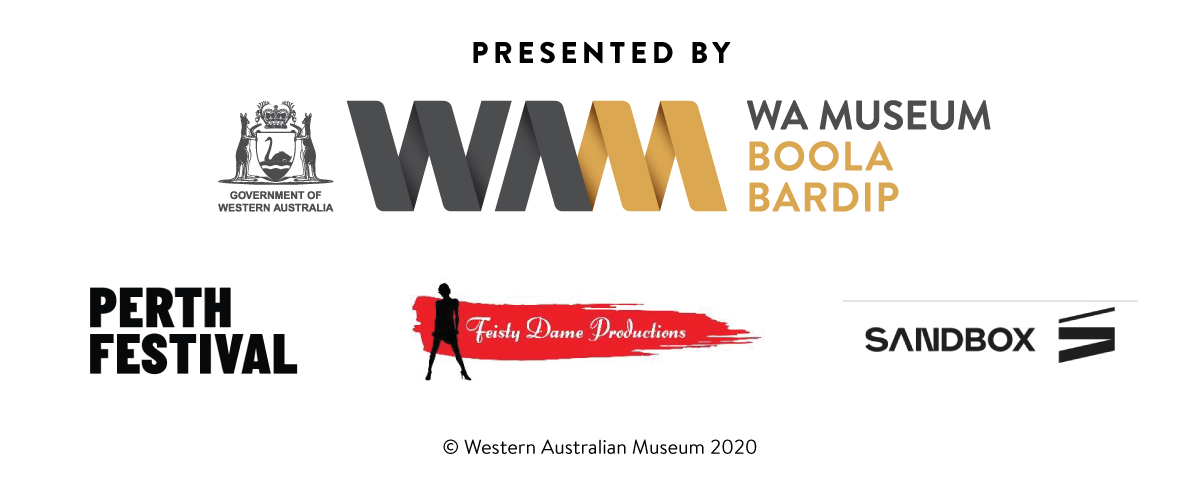 ---
WA Museum Boola Bardip
All WA Museum Boola Bardip entry tickets for the opening celebration taking place 21 – 29 November have now been allocated to the successful ballot entrants. 
To manage crowds, we are now taking free bookings for visitation from Monday 30 November to Sunday 31 January. You may book up to ten tickets and we recommend allowing yourself at least two hours to experience the Museum's many exhibitions.
If you register for a tour, program or an event, entry is included in your booking.
Book your free visit now through our website or call 1300 134 081.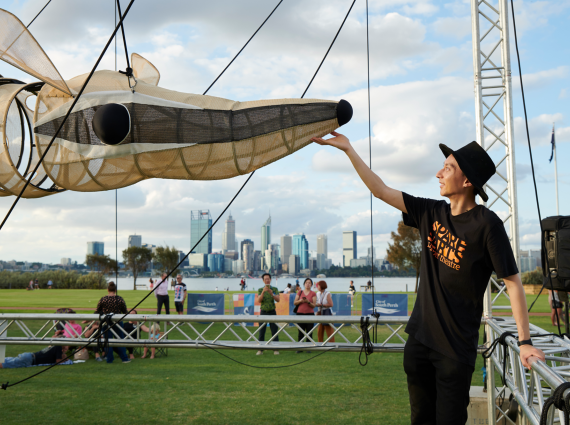 OPENING CELEBRATIONS
There is still a lot to see and do in the Perth Cultural Centre during the opening celebrations – no ticket required!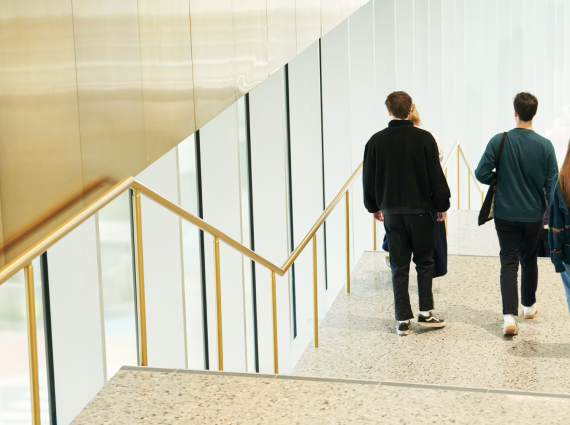 PLAN A VISIT
Book now to visit from Monday 30 November! Find information on ticketing, transport, accessibility and more.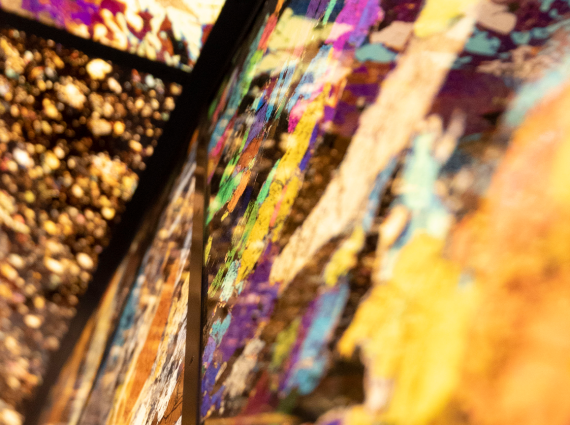 EXHIBITIONS
The Museum's permanent exhibitions celebrate Western Australia's rich cultural and natural heritage.