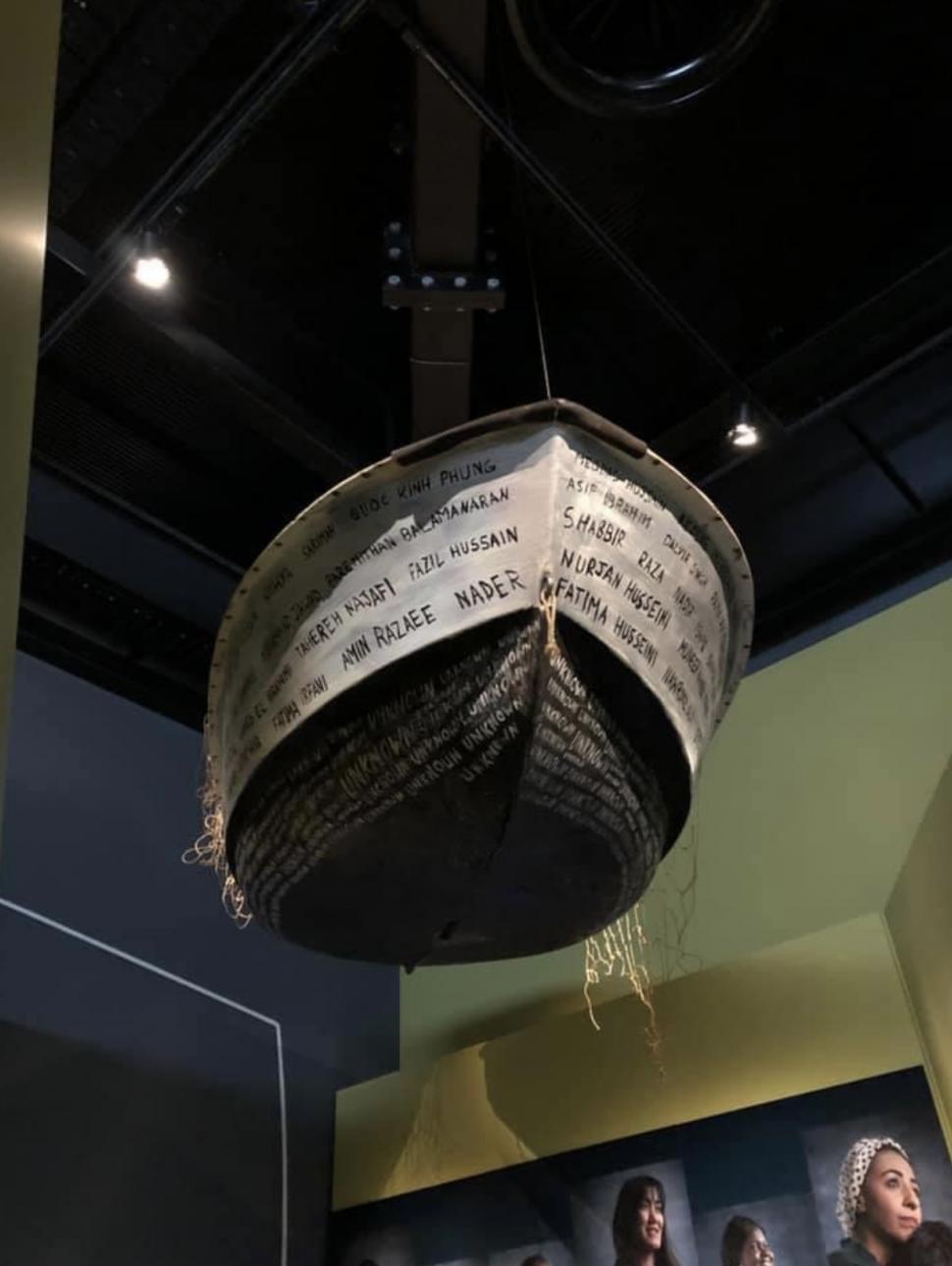 Call Them Home
Dates
Sunday 7 March 2021 | 1pm - 2pm
Join Marziya Mohammedali for this revealing artist's talk. Call Them Home is a memorial to those who have died while seeking asylum, be it on the way to Australia, within the detention centres or as a result of the trauma endured through Australia's asylum seeker processing program. The mixed-media installation contains names of the dead, gleaned from official reports, media coverage and personal accounts. It also refers to the vast number of people who are unknown and unremembered, those who may have been lost beneath the waterline in their struggle to find safety.
---
Location: Level Three, Connections Gallery
In Visible Ink is a Museum of Freedom and Tolerance endeavour that makes visible the invisible. Through sharing and amplifying stories, histories, art, conversations and projects that inspire people to see differently, it aims to make changes towards a more just world.
The WA Museum Boola Bardip is hosting In Visible Ink in March 2021.
If you register for a tour, program or an event, general entry is included in your booking.