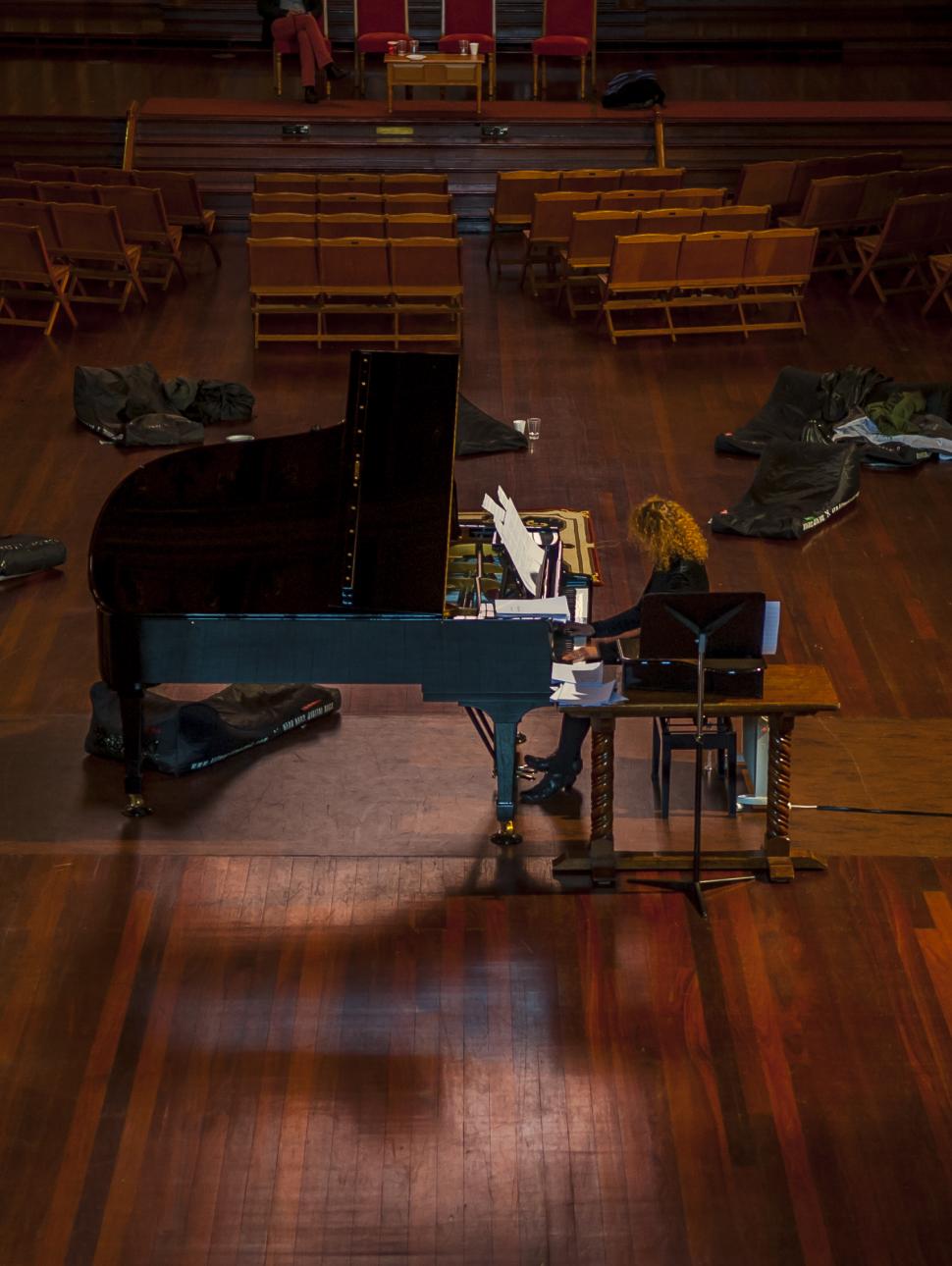 Inner Cities — Gabriella Smart
Cost
Free | Drop-in event
Bookings are not required
Presented by Tura New Music & WA Museum Boola Bardip
Described by Alex Ross of The New Yorker as "vast and all-consuming", Inner Cities celebrates the great cities Alvin Curran has inhabited through a series of pieces comprising the piano cycle.
During the performance people are free to wander, absorbing the different architectural and acoustic perspectives of the space. Audiences have been known to meditate, bring their yoga mat, or simply sit or lie down.
You are invited to stay for as long as you wish, or leave and return later; there's no expectation to stay for the entire duration — allowing you to control your engagement with the artistic experience.
Expectation of the formalised tradition of concert-going is suspended, with a 5-hour celebration of space, light, meditation and transcendence of time beyond our normal conception. Performed within the walls of the new WA Museum Boola Bardip, audiences will be able to take time to listen and take in buildings architecture and views of the Perth City.
Experience a slow listening experience where the music unfolds over a protracted time-frame, moving away from the formality and limitations of the condensed, static listening conventions implicit in the classical traditional concert experience.
---
Artist Bios
Gabriella Smart [Piano]
Gabriella Smart is a leading advocate of new music in Australia — through performance, improvisation, collaborative composition, commissioning and curation. In 2018, she is a recipient of the prestigious Prelude Composer Residency in Australia and a UNESCO City of Music residency in Katowice, Poland. Gabriella received a Churchill Fellowship in 2010, and a Helpmann Award in 2009. As an improviser she has collaborated and performed with such luminaries as Lisa Gerrard, Brian Ritchie, Alvin Curran, Cat Hope, and Derek Pascoe and Johannes Sistermanns (Blue Touch Trio). With a background as a multi-award winning pianist specialising in classical and new music, Gabriella has performed extensively in Australia and internationally, premiering over 40 new works for solo piano by Australian and international composers in Australia, Europe and China
Alvin Curran [Music]
Composer Alvin Curran studied with Elliot Carter (M.Mus, Yale, 1963). From 1975-80 he taught vocal improvisation at the Accademia Nazionale d'Arte Drammatica (Rome) and from 1991 to 2006 was the Milhaud Professor of Composition at Mills College in Oakland, California. He now gives master classes, residencies, and lectures at Oberlin, Peabody, Brown, Berkeley, The Hague, Haifa, Bolzano, Northwestern, Yale, and Beijing and Rome. Curran has created sound installations in collaboration with visual artists including Paul Klerr, Melissa Gould, Kristin Jones, Pietro Fortuna, Umberto Bignardi, and Uli Sigg.