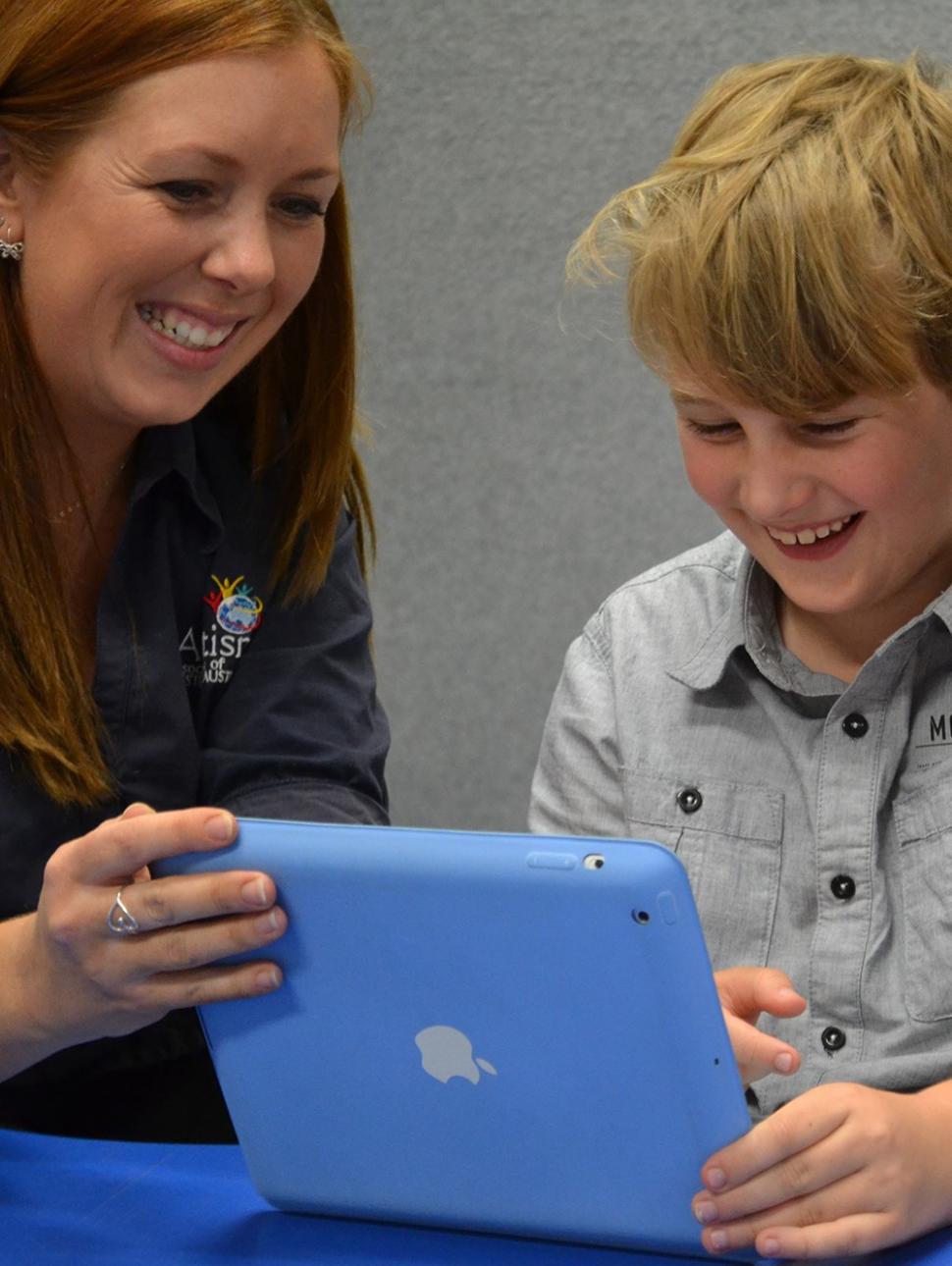 International Day of People with Disability
This event has now finished. Please visit
Tours & events
to see what's on at the Museum.
Challenge the way you think about disability, and help grow a more inclusive Australia.
Join us in this international observance promoted by the United Nations, aimed at increasing public awareness, understanding and acceptance of people with disability. 
---
Autism Association of Western Australia Pop-up Program
Explore a virtual sensory experience, take part in an interactive myth-busting quiz, and learn more about sensory differences experienced by people with Autism.
You can also try examples of useful sensory equipment, watch a video exhibit explaining Autism, and take part in a range of children's crafts.
Please note: Staff from the Autism Association of Western Australia will be available to answer questions and share information about the range of services offered by the organisation. 
Location: Level 3
---
VR Game: Imercyve — Living with Intellectual Disability
Experience a VR Game which shows what is it like to live with diverse needs and feel uncomfortable in the face of simple, everyday scenarios. Participants learn through first-hand experience how many interactions, generally taken for granted, may feel different to other people, and how to recognise these difficulties and the important role in helping people to overcome their challenges disability support organisations play.
Location: Level 3
---
Museum Sensory Maps
Grab a map to identify sensory-friendly spaces in the Museum — areas that tend to be quieter and less crowded, have seating and tactile engagement and activities. 
Wesfarmers Gallery Ngalang Koort Boodja Wirn & Rio Tinto Gallery Innovations [PDF 2.5MB]
Stan Perron WA Treasures & Reflections [PDF 549KB]
Changes & Origins [PDF 1.74MB]
Wild Life & Tianqi Lithium Gallery Connections [PDF 3.14MB]
Please note: Sensory maps can be downloaded from the above links and will also be available from the front desk. As the Museum's building and exhibitions change, parts of these maps may not always be up to date.
Location: All galleries excluding the Temporary Exhibitions Gallery on Level 1