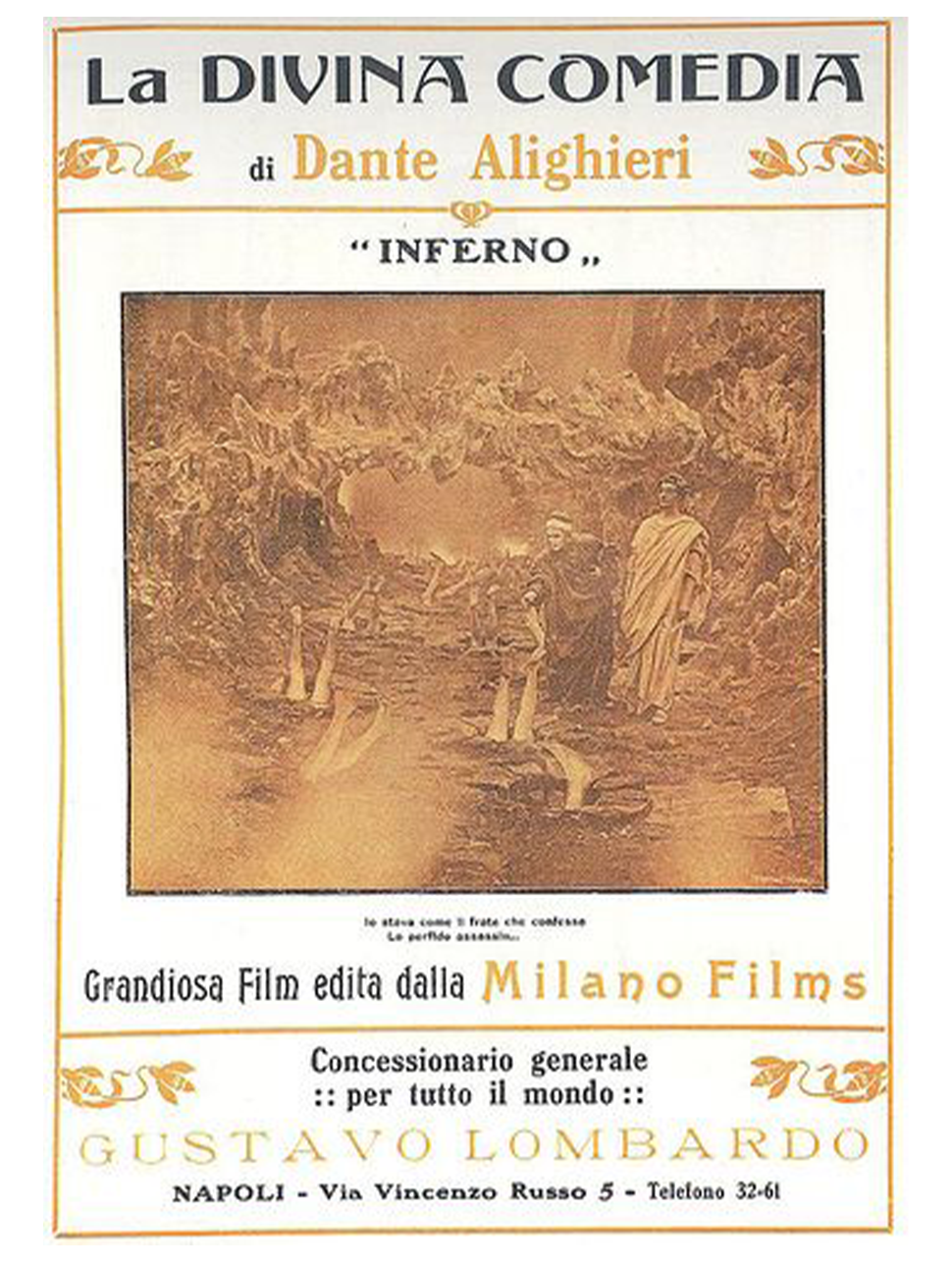 L'Inferno 1911: Dark journey, new sounds
Dates
Tuesday 7 December 2021 | 2pm - 3.10pm
Tuesday 7 December 2021 | 6pm - 7.10pm
Cost
Free | Registration required
Dante700 event series
Visit the Dante 700 page to view entire program.
2021 soundtrack for a masterpiece of silent cinema.
In the early 1300s, Dante Alighieri wrote a poetic masterwork about a man who, in his quest for paradise, has to traverse the dark ordeals of hell. In 1911, the first feature film made in Italy brought to the screen harrowing scenes of the violent anguish Dante witnesses as he descends the hellish circles. Fiery tortures, frozen wastelands and fantastical creatures confront the traveller as he encounters naked souls damned to eternal torments. 
The film's visual power and ground-breaking special effects caused a sensation at the film's premiere 110 years ago in Naples. Now, experience a rich new sonic dimension. As the world entered the COVID era, 80 sound artists re-imagined Dante's journey. In 2021, the sound collective Cities and Memory wove their contributions into a new soundtrack, and WA Museum Boola Bardip presents the Australian premiere. 
---
Location: Woodside Learning Studio 1 
If you register for a tour, program or an event, general entry is included in your booking.
Image: L'Inferno 1911 film flyer