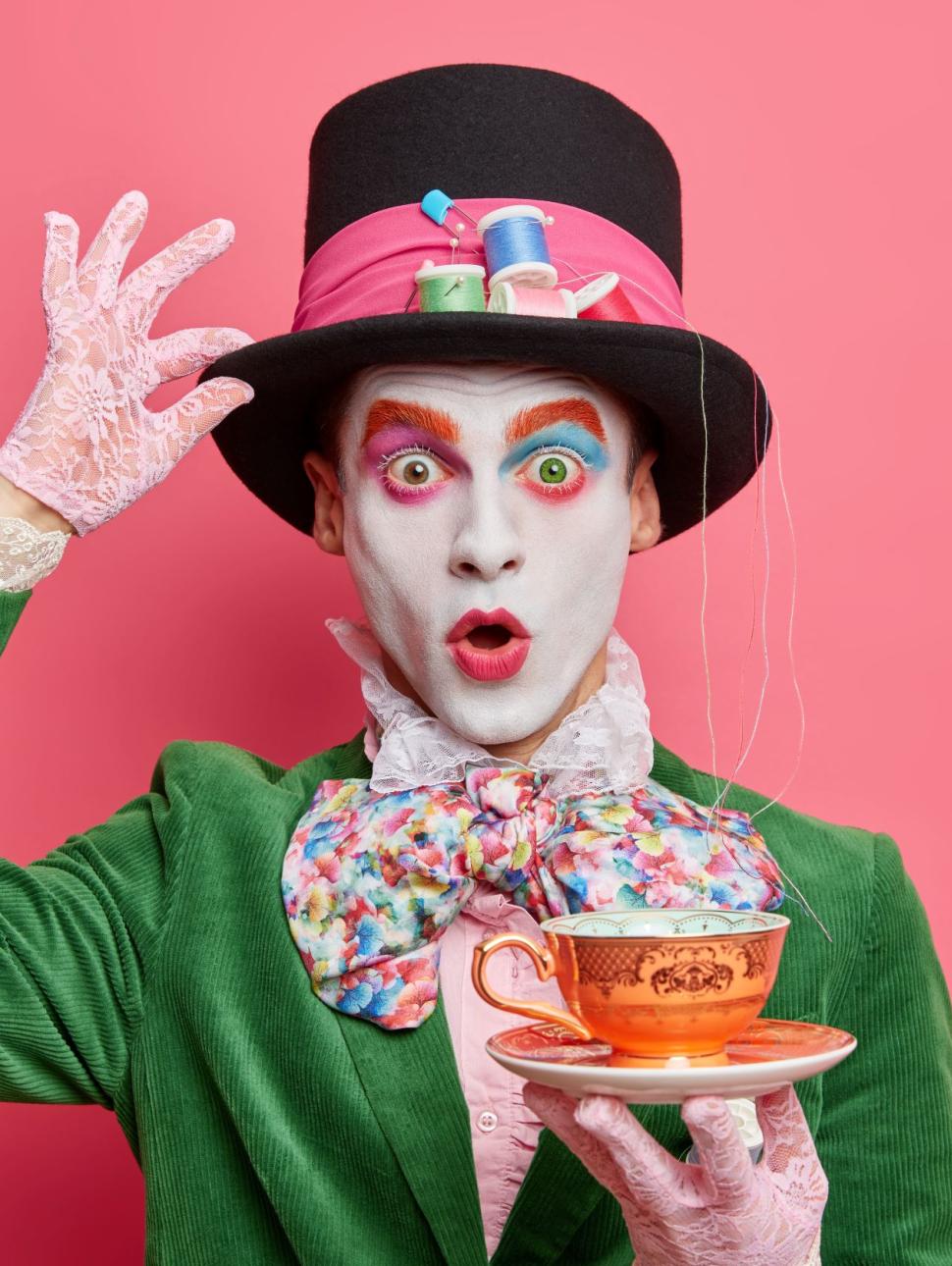 Dates
Friday, Saturday & Sundays | 10.30am & 2pm
Friday 16 December 2022 - Sunday 23 April 2023
Dates
-
-
-
-
-
-
-
-
-
-
-
-
-
-
-
-
-
-
-
-
-
-
-
-
-
-
-
-
-
-
-
-
-
-
-
-
-
-
-
-
-
-
-
-
-
-
-
-
-
-
-
-
-
-
-
-
-
-
-
-
-
-
-
-
-
-
-
-
-
-
-
-
-
-
-
-
-
-
-
-
-
-
-
-
-
-
-
-
-
-
-
-
-
-
-
-
-
-
-
-
-
-
-
-
-
-
-
-
-
-
-
-
-
-
Cost
Standard | $70
Premium* | $80
Groups of up to 10 available. Individual tickets also available for purchase. 
*Premium tickets available for 18+ only.
Both ticket options include entry into the Wonderland exhibition.
Membership
 
Friend Members receive 15% off ticket pricing for this event.
Dine in the Mad Hatter's Tea Party and enjoy an immersive and unique experience with friends!
Take a seat at the long table for our Mad Hatter's Tea Party! A great opportunity to mingle and enjoy a wide selection of all things sweet and savoury, you'll be spoiled for choice at this tea party experience. 
"I suppose I ought to eat or drink something or other; but the great question is 'What?'"
Tea, coffee and loads more beverages is what! And upgrading to a Premium ticket will secure you a glass of sparkling on arrival.
Following your tea party experience take part in a curated tour through the Wonderland exhibition, guided by Museum staff. 
---
Sample Menu
Tea and Coffee
Gesha Coffee Co, The Queen's Crown Plunger Coffee & T2 Loose Leaf Teas Assam
GFOP, Peppermint, Chamomile, China Green Sencha
Harvey Fresh Orange Juice
Sweet
Eat Me/Try Me Iced Biscuit
Red Velvet Cupcakes
Tea Cup Macaron gf
Savoury
Cherry Tomato Toadstools gf, v
Checkerboard Finger Sandwiches
Herb Frittata, Yogurt, Cucumber & Dill Cacik gf, v
Related exhibitions
Fall down the rabbit hole on a journey like no other in this immersive exhibition that celebrates the timeless stories of Lewis Carroll. The more curious you are, the more you'll discover.