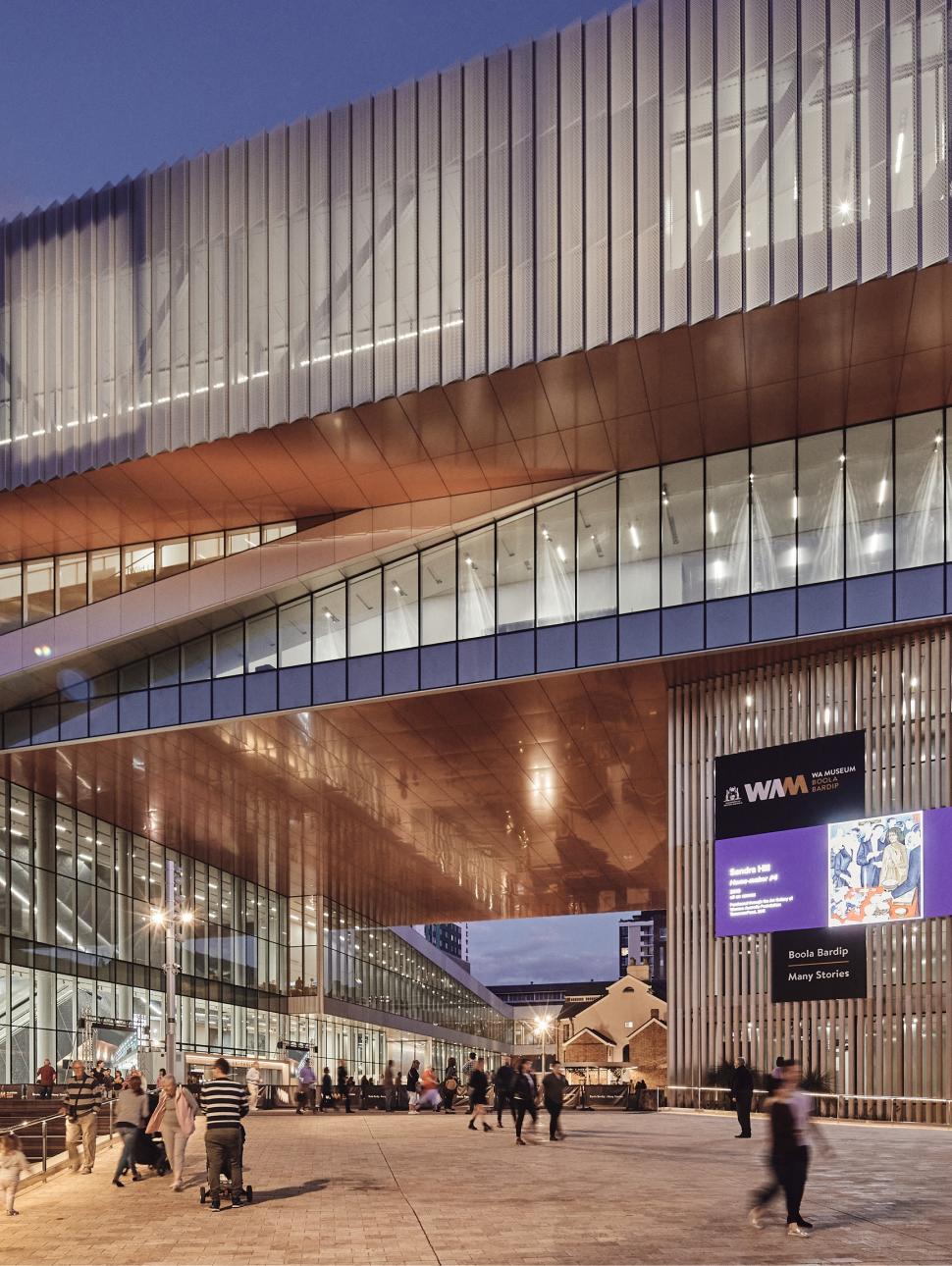 Experience the Museum at night - join us as we open late on Fridays to bring in the new year.
WA Museum Boola Bardip will be open late so you can visit our galleries until 9pm. 
Take in one of our temporary exhibitions detailed below including the new projection Illuminate: Timescapes on the Old Goal, or if you really want to experience the Museum Open Late, book a ticket to our new performance program that is part of FRINGE WORLD Festival, Goods Lift, to experience an exclusive performance in back of house areas. Find out more about Goods Lift here.