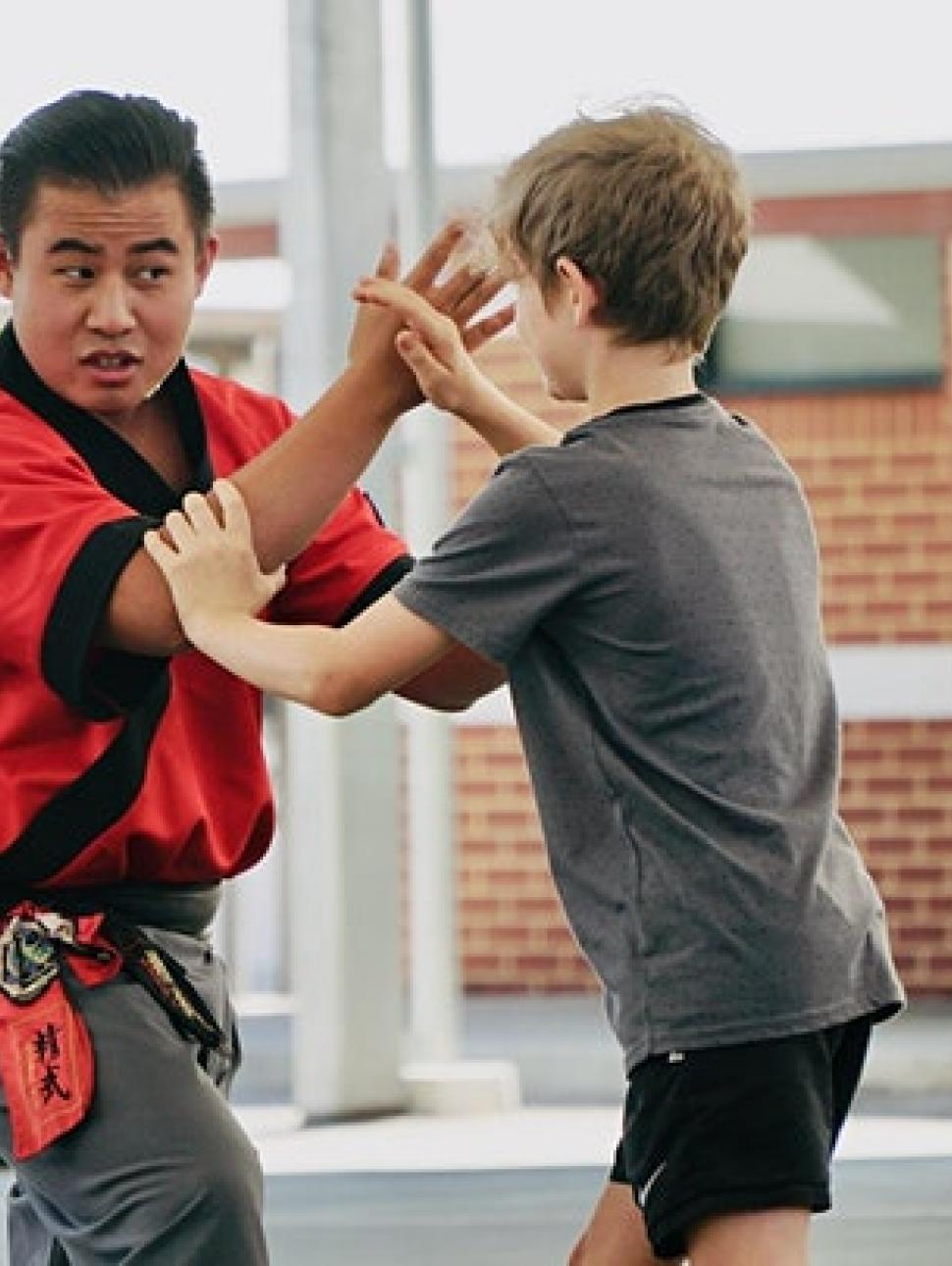 Play Fu
Dates
Monday 12 July – Friday 16 July 2021 | 10am–10.45am
Presented by the Ging Mo Academy
An engaging 5-day program of essential life skills building mind, body and spirit based on centuries-old methods.
This program's focus will be on essential life skills and tools that will build children's mental, physical and emotional abilities in advanced yet fun ways.
Play Fu kids are present, courageous and kind. Play Fu Kids are Kung Fu Kids.
Program dates:
Session 1 | Monday 12 July
Session 2 | Tuesday 13 July
Session 3 | Wednesday 14 July
Session 4 | Thursday 15 July
Session 5 | Friday 16 July
Teachings offered by the Ging Mo Academy. Limited spaces available.
---
Organiser: Ging Mo Academy 
Location: Woodside Learning Studios
If you register for a tour, program or an event, general entry is included in your booking.