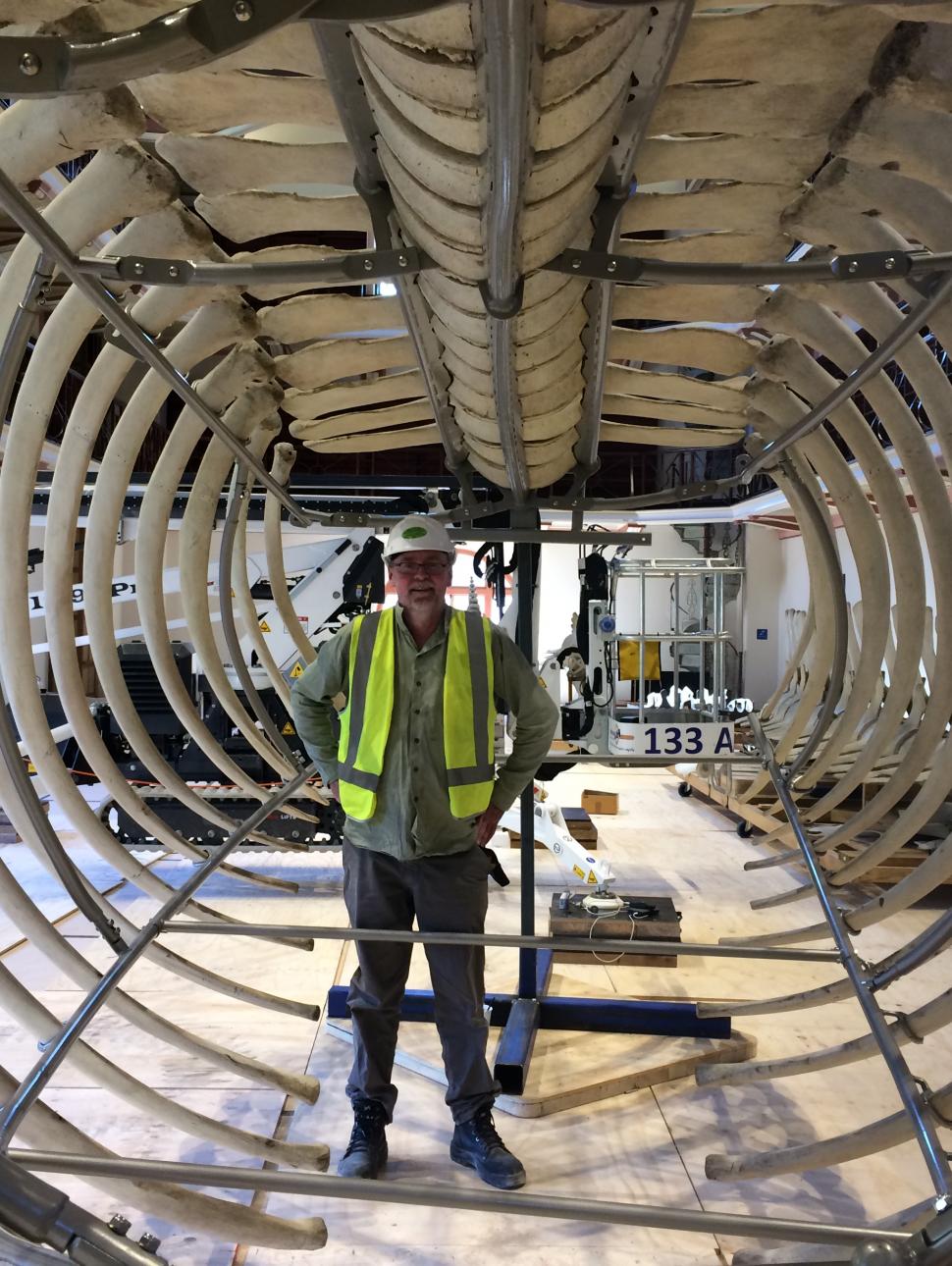 Raising Otto: Things I learnt building the blue whale skeleton
Dates
Wednesday 26 May 2021 | 1pm - 1.30pm
The blue whale skeleton has long been one of the WA Museum's most popular attractions.
Putting it back on display was a process full of surprises.
Dr Scott Mitchell | Head of Collection Management and Conservation
Scott is Head of Collection Management and Conservation at the Western Australian Museum. Other museum-related roles have included as Director of Strehlow Research Centre in Alice Springs and Head of Culture, Conservation and Consulting at Australian Museum, Sydney.
Over the years he has enjoyed working with archaeology, Aboriginal art, the repatriation of secret sacred Indigenous objects, and most recently, whale bones.
---
Location: Stan Perron WA Treasures gallery
Meet the Museum is a casual, weekly presentation where you can meet some of the Museum's scientists, historians, researchers and curators as they share their expertise and passions.
Discover fascinating stories and explore what goes on behind-the-scenes.
If you register for a tour, program or an event, general entry is included in your booking.