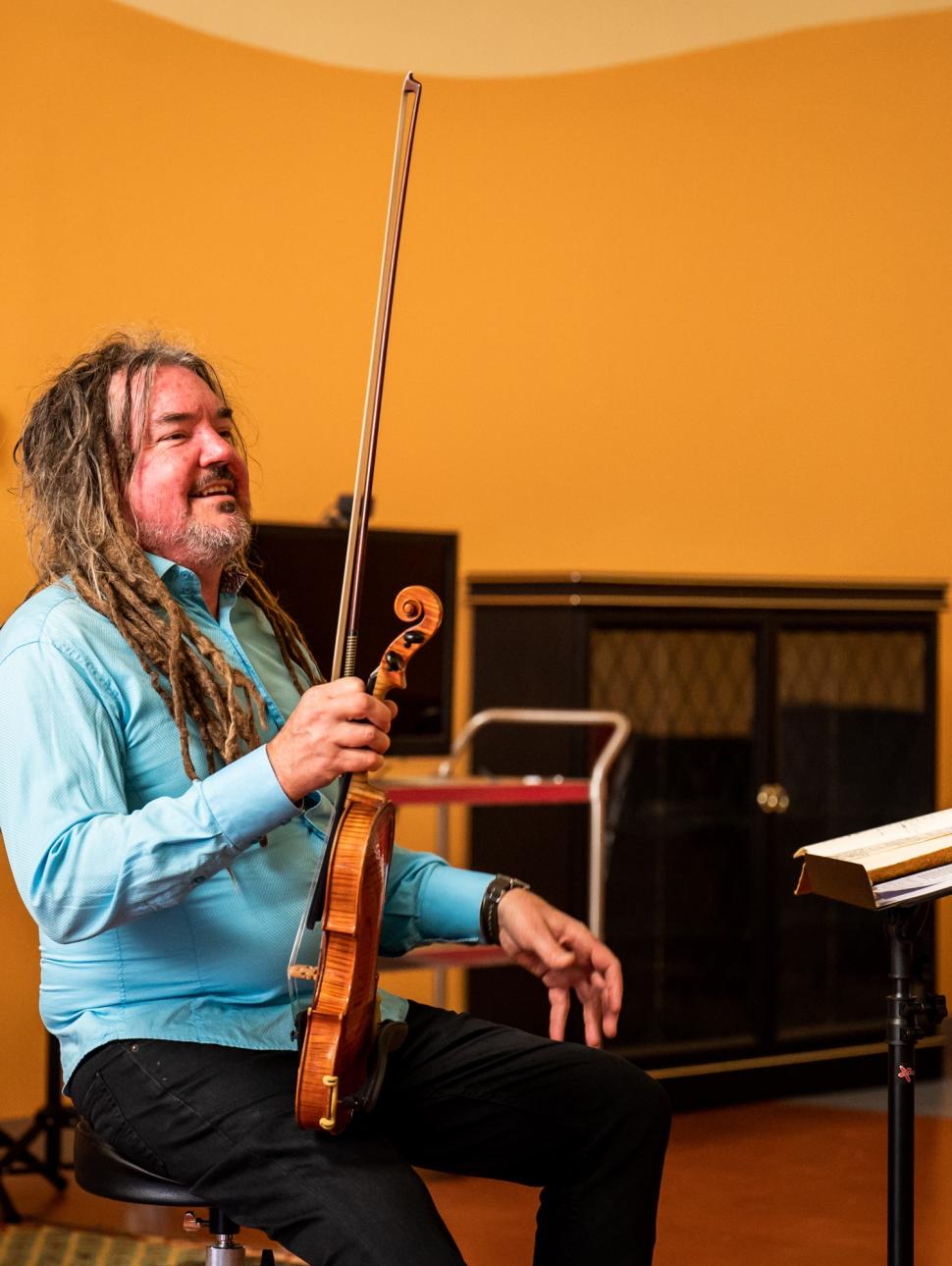 Rupert Guenther series of artist talks
Cost
Included with General Admission | Drop-in
Join international composer-violinist Rupert Guenther in this series of behind-the-scenes artist talks.
Guenther takes participants through the process of creating music for the second concert in his unique concerts running through 2023 at Boola Bardip. 
The artist will explain and demonstrate the creative journey of taking inspirations from visual, scientific, historic and cultural evidence and turning it into an array of evocative multi-media experiences. Projected images, soundscapes, narration and music meld to create a bespoke concert experience relating to specific exhibitions at the museum.
This second behind-the-scenes artist talk is linked to Guenther's Ancient Messengers concert to be held on Sunday 7 May at 6.00 pm.
---
"Guenther created an Ed Sheeran-meets-Brian Cox vibe, with sinuous interweaving of melodic lines and harmonies to instill a sense of meditative wonder." The West Australian
---
Rupert is an international composer-violinist whose bespoke performances include Tate Britain London, Docklands Museum London, National Gallery of Victoria Melbourne, Lawrence Wilson Gallery UWA, Guildhall Festival London, Melbourne International Festival, Bombora House NYC, and recitals in Sweden, Austria, Italy and USA. Formerly a member of the Vienna Chamber Opera, he has been sideman to the stars such as Beatles' producer Sir George Martin, Olivia-Newton John, Demis Roussos, John Farnham, Anthony Warlow, and Hollywood singer-songwriter Lisbeth Scott.
---
Partner: Rupert Guenther
Location: Level 3
Image by Fiona Birt