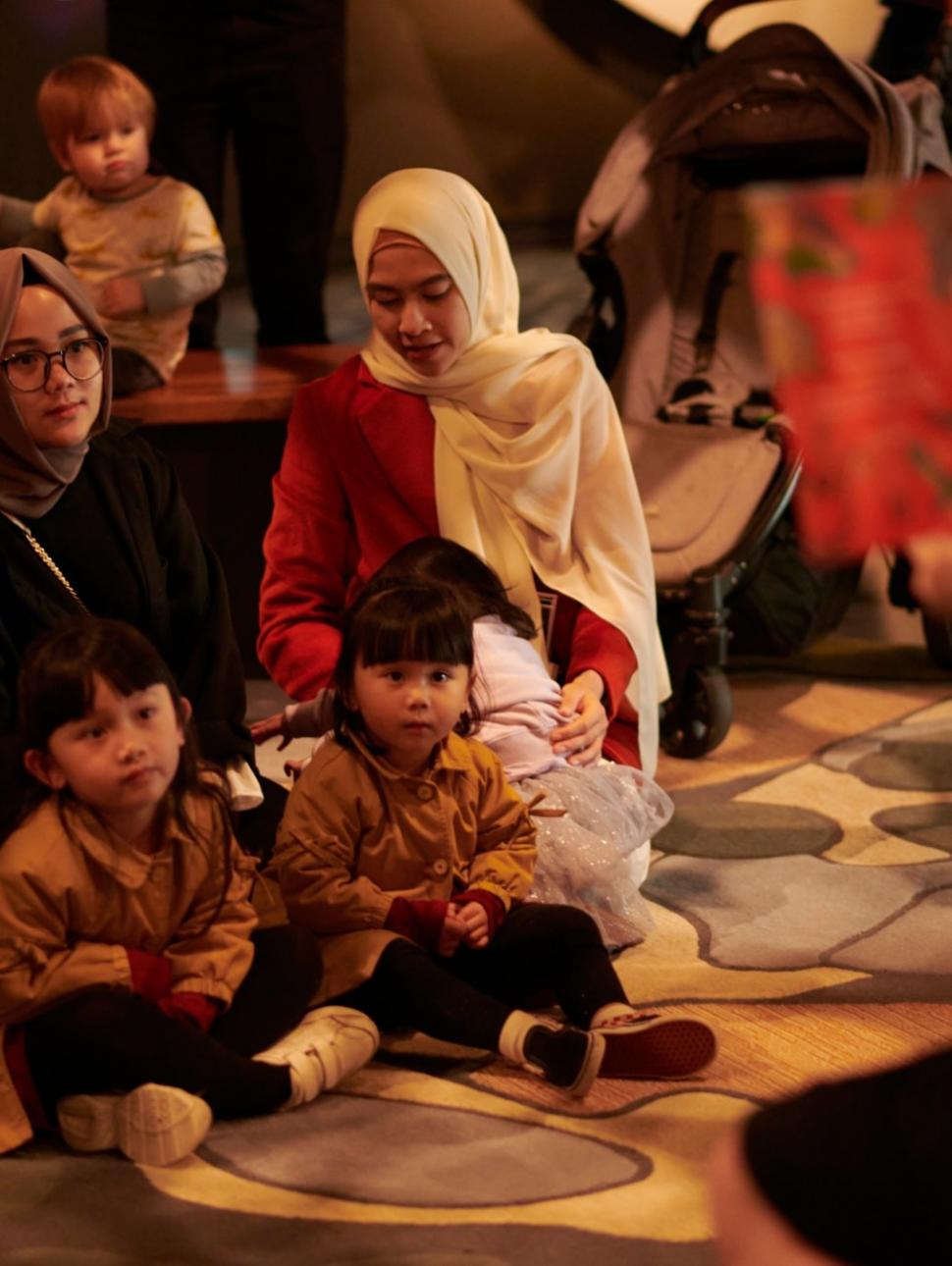 Dates
Fridays & Sundays | 10.30am
Dates
-
-
-
-
-
-
-
-
-
-
-
-
-
-
-
-
-
-
-
-
-
-
-
-
-
-
-
-
-
-
-
-
-
-
-
-
-
-
-
-
-
-
-
-
-
-
-
-
-
-
-
-
-
-
-
-
-
-
-
-
-
-
-
-
-
-
-
-
-
-
-
-
-
-
-
-
-
-
-
-
-
-
-
-
-
-
-
-
-
-
-
-
-
-
-
-
-
-
-
-
-
-
-
-
-
-
-
-
-
-
-
-
-
-
-
-
-
-
-
-
-
-
-
-
-
-
-
-
-
-
-
-
-
-
-
-
-
-
-
-
-
-
-
-
-
-
-
-
-
-
-
-
-
-
-
-
-
-
-
-
-
-
-
-
-
-
-
-
-
-
-
-
-
-
-
-
-
-
-
Cost
Included with General Admission | Drop-in
Join us for a half-hour of story-telling set amongst the backdrop of Western Australia, the ideal opportunity to introduce your child to the wonder of the written and spoken word amongst the colourful Museum galleries.
Inspired by our name, Boola Bardip, meaning 'many stories' in Whadjuk Nyoongar (the Country on which the Museum sits), share a moment of interactive fun while enjoying the incredible space.
A moving event, visit the information desk upon arrival to uncover that day's location.
Related exhibitions
Fall down the rabbit hole on a journey like no other in this immersive exhibition that celebrates the timeless stories of Lewis Carroll. The more curious you are, the more you'll discover.