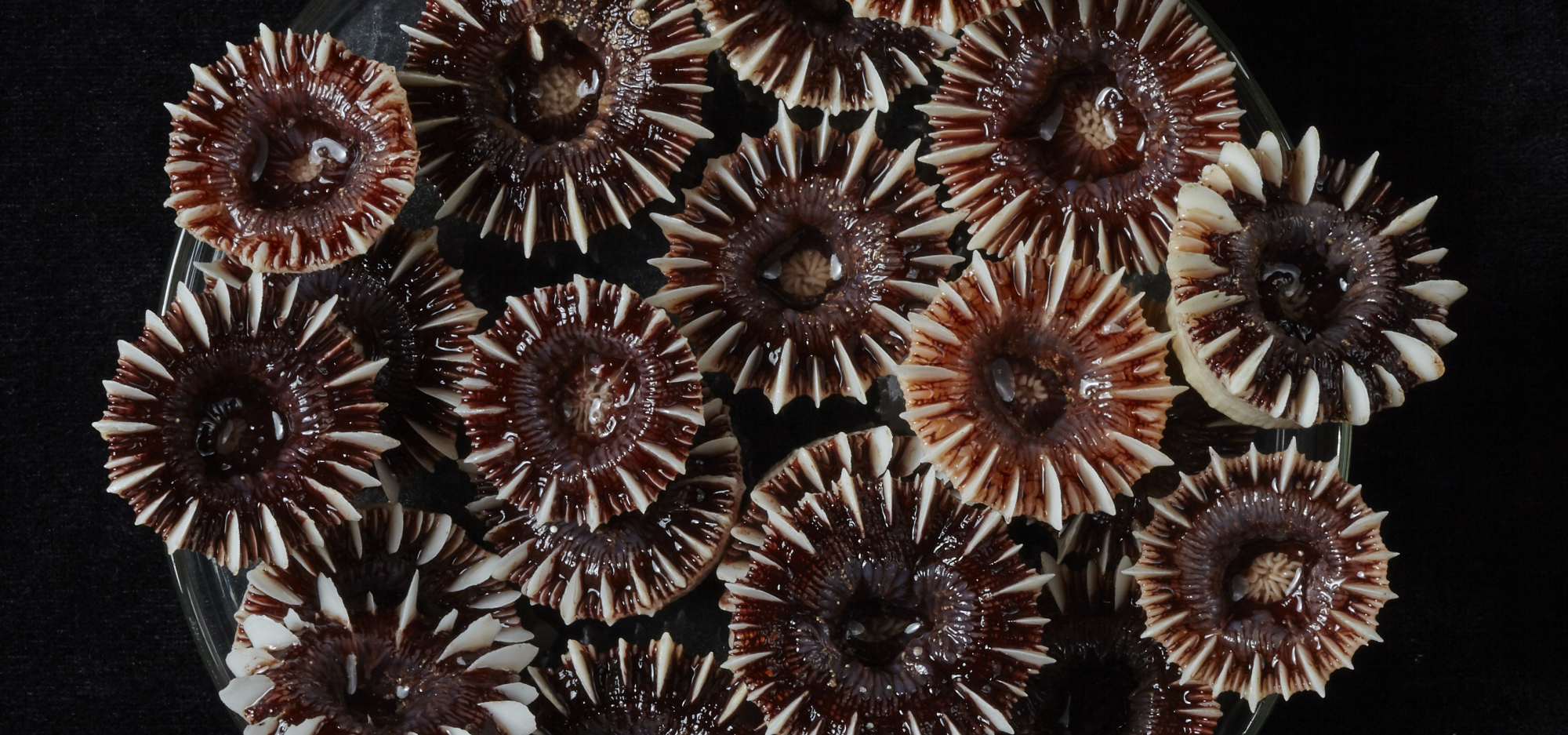 Tickets
Free Exhibition
Membership

This exhibition has now finished. Please visit
Exhibitions
to see what's on at the Museum.
Thalassa: Pertaining to the Sea
Get ready for a sea change! Come explore the underwater seascapes of this magnificent state with the Aquatic Zoology team at the Western Australian Museum!
'Thalassa' features spectacular still and moving imagery from deep sea expeditions, remote tropical reefs and chilly southern waters over the last decade. The selections document marine animal biodiversity revealing fresh insight into intricate details of anatomy, associations, ecology and behaviour – all captured to improve our understanding of taxonomy and biodiversity. This work in turn informs marine conservation in this enormous and precious state. With this exhibit, we also take the opportunity to celebrate our partnerships, including collaborations with traditional owners on their sea country.
Image: This collection of deep-sea corals Stephanocyathus coronatus were collected in 2021 on board the RV Investigator from 1300 m deep near Christmas Island in Australia's Indian Ocean Territory.
Photo by Nish Nizar