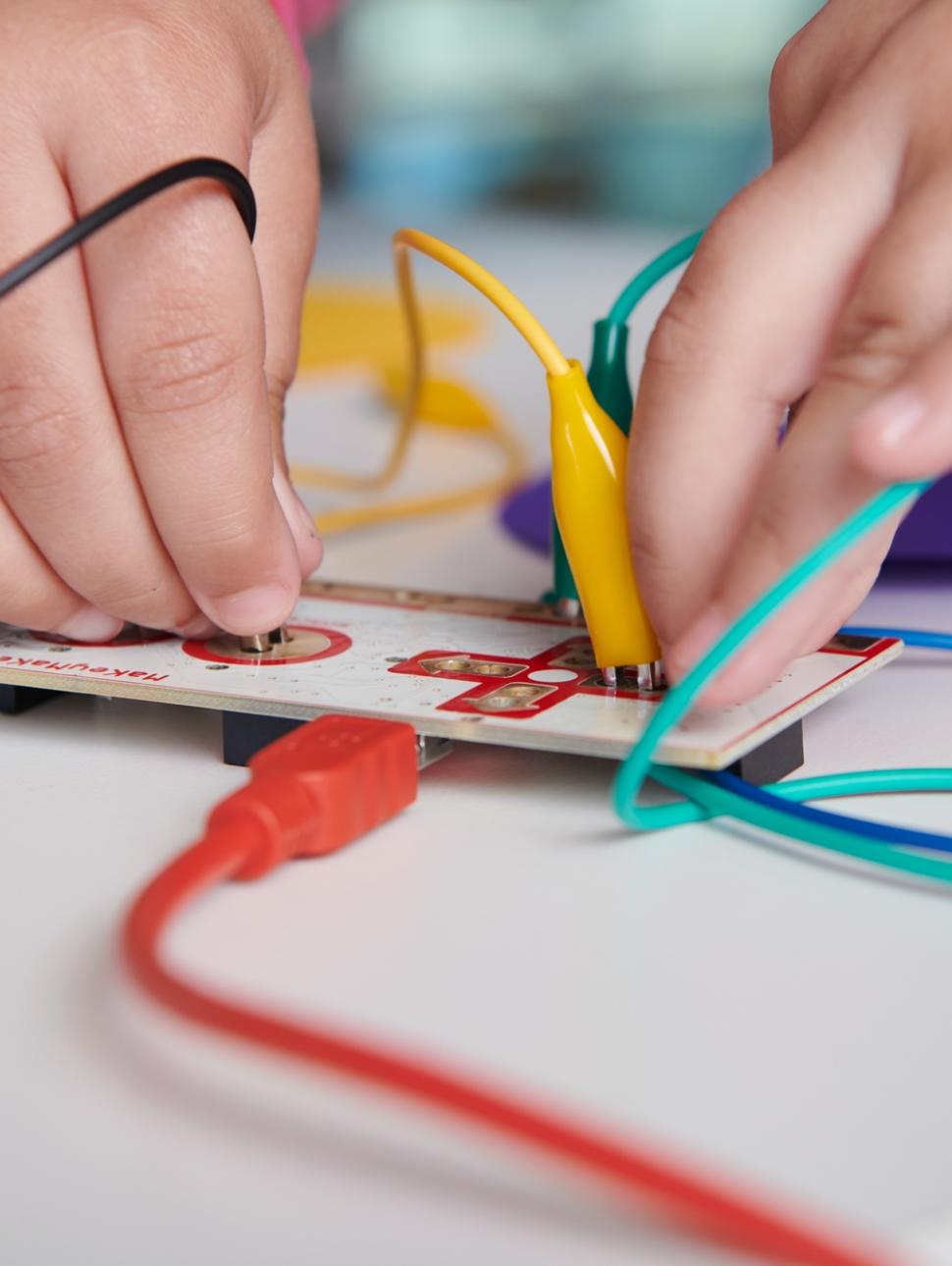 Using Digital Technologies in the Classroom
Dates
Wednesday 19 April | 1pm – 4pm
This professional learning program focuses on the integration of effective digital learning in the classroom.
Here you will build confidence and skills around digital-based learning in the classroom by way of testing, asking questions and having fun.      
Our focus will be on Ev3 Lego Mindstorm robotics, Makey Makey and Scratch coding. Educators will be introduced to each of these tools, provided guidance and time to become familiar with them and use them to undertake activities that can be replicated in the classroom, providing you with confidence to utilise these tools within your own learning programs.   
We will link this to programs run at Boola Bardip and how a visit can support classroom learning.
This program is suitable for middle and upper primary school teachers and those who are at the foundation level looking to build their skills and confidence in Digital Technologies, particularly using Makey Makey, EV3 Lego Mindstorms and Scratch Coding.  
During this PL you will: 
Experiment with innovative digital tools that can be used across the curriculum including EV3 Lego Mindstorm robots, Makey-Makey and Scratch coding. 
Explore ways these digital tools can be linked to the curriculum.
Develop your own ideas to integrate into your own teaching and learning programs.
Enjoy a light refreshment and meet like-minded educators.
Attendance at this Professional Learning will meet requirements of standards 2.6, 4.5 and 6.2 of the Professional Standards outlined by the Teacher Registration Board of WA.