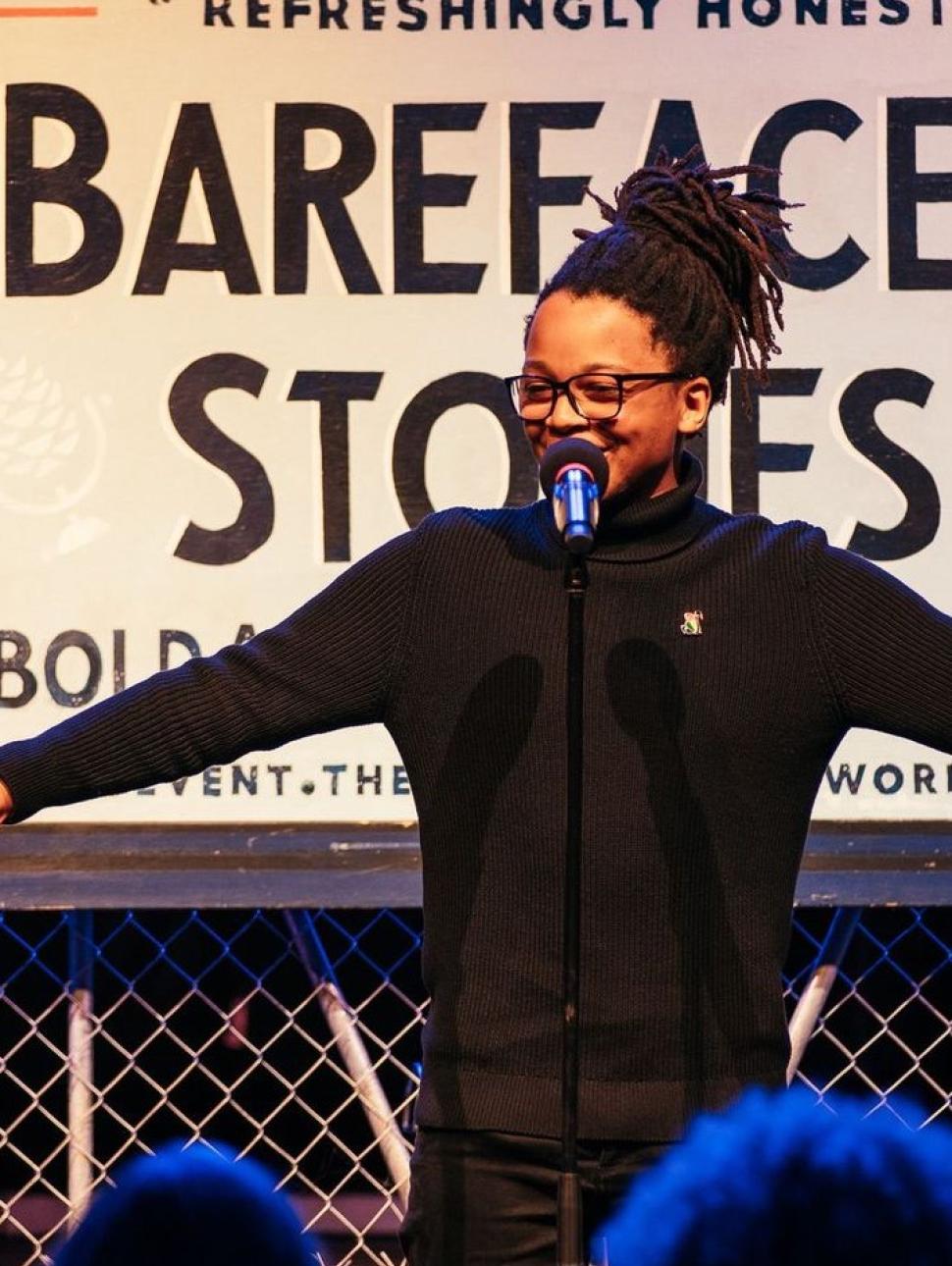 Dates
This event has now finished. Please visit
Tours & events
to see what's on at the Museum.
Sunday 26 November & Sunday 3 December | 10am - 1.30pm
This event has now finished. Please visit
Tours & events
to see what's on at the Museum.
Storytelling workshops presented by Barefaced Stories
Everyone's got a story. What's yours?
Through a series of written & verbal exercises, facilitator Andrea Gibbs (ABC, TEDxPerth) will help you find your story; a story that's worth telling and one that will connect with an audience. Walking you through her personal template for structuring a truly audience-worthy story, you will get expert feedback all the way until you're armed with the tools to give it a go yourself.
Please note: The workshop takes place over two Saturday mornings. This break between sessions is to allow students time to develop and refine their stories. The class size is limited to allow maximum individual attention and practice time.
---
Organiser: Andrea Gibbs [barefaced.com.au]
Location: Woodside Learning Studios
By purchasing a ticket and providing the personal information requested, you confirm that you acknowledge and agree with the WA Museum's Privacy Statement, Terms and Conditions and that we and our event partner may contact you regarding the event and other offers. For more information on how BareFaced manages your personal information or to change your preferences, please contact Andrea Gibbs at info@barefaced.com.au.
Zeppo photographed by Lewis Martin