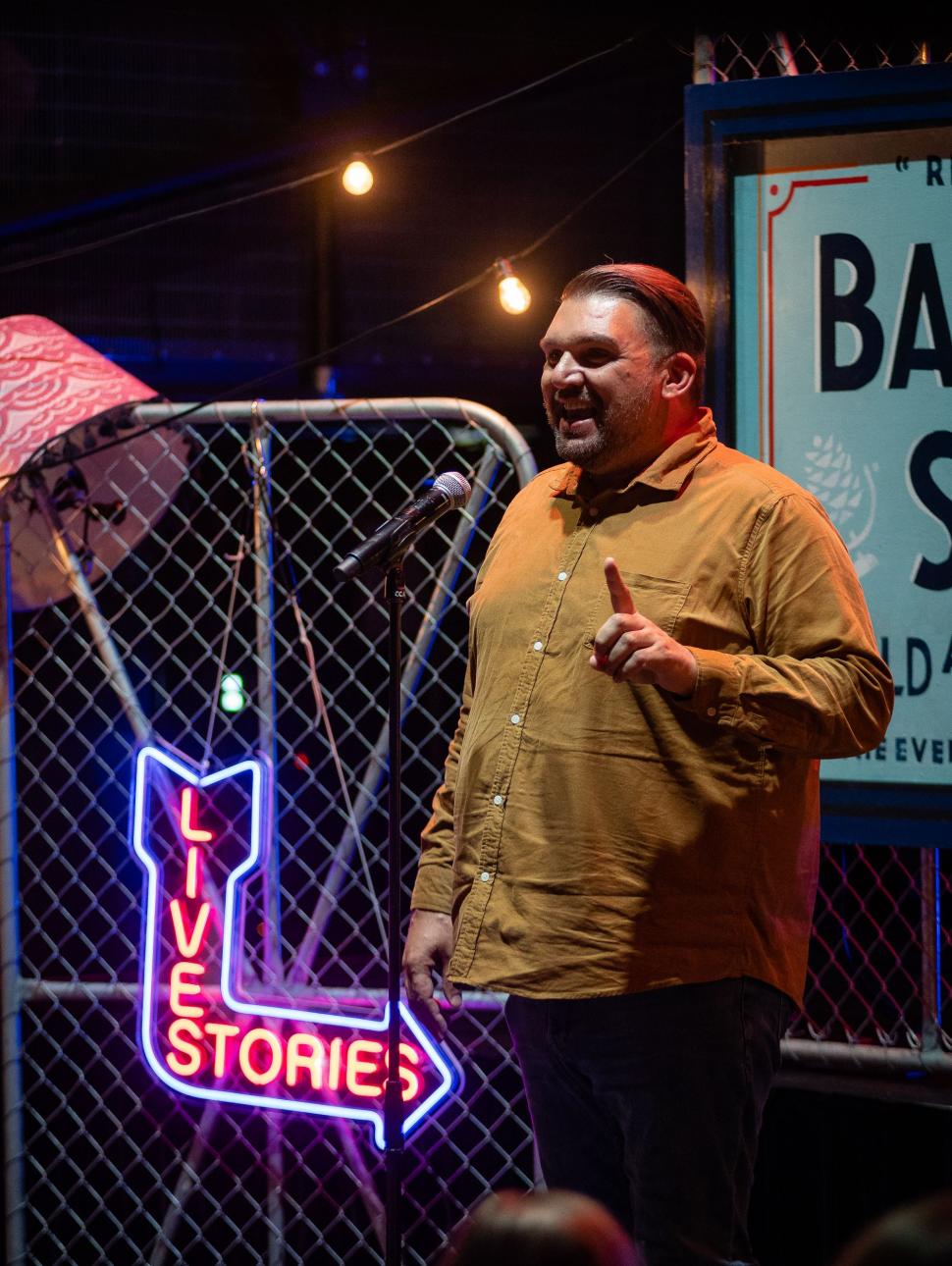 Dates
Saturday 19 & 26 February | 9.30am - 1.30pm
Saturday 21 & 28 May | 9.30am - 1.30pm
Saturday 23 & 30 July | 9.30am - 1.30pm
Saturday 3 & 10 September | 9.30am - 1.30pm
Saturday 22 & 29 October | 9.30am - 1.30pm
Saturday 19 & 26 November | 9.30am - 1.30pm
Cost
$192.50pp (+ booking fees)
Book with the presenter below
Storytelling workshops presented by Barefaced Stories
Everyone's got a story. What's yours?
Through a series of written & verbal exercises, facilitator Andrea Gibbs (ABC, TEDxPerth) will help you find your story; a story that's worth telling and one that will connect with an audience. Walking you through her personal template for structuring a truly audience-worthy story, you will get expert feedback all the way until you're armed with the tools to give it a go yourself.
Please note: The workshop takes place over two Saturday mornings. There is a break between sessions to allow students time to develop and refine their stories. The class size is limited to allow maximum individual attention & practice time.
---
Book tickets
Two-day workshop
---
Organiser: Andrea Gibbs [barefaced.com.au]
Location: Woodside Learning Studios
If you register for a tour, program or an event, general entry is included in your booking.
Image by Lewis Martin