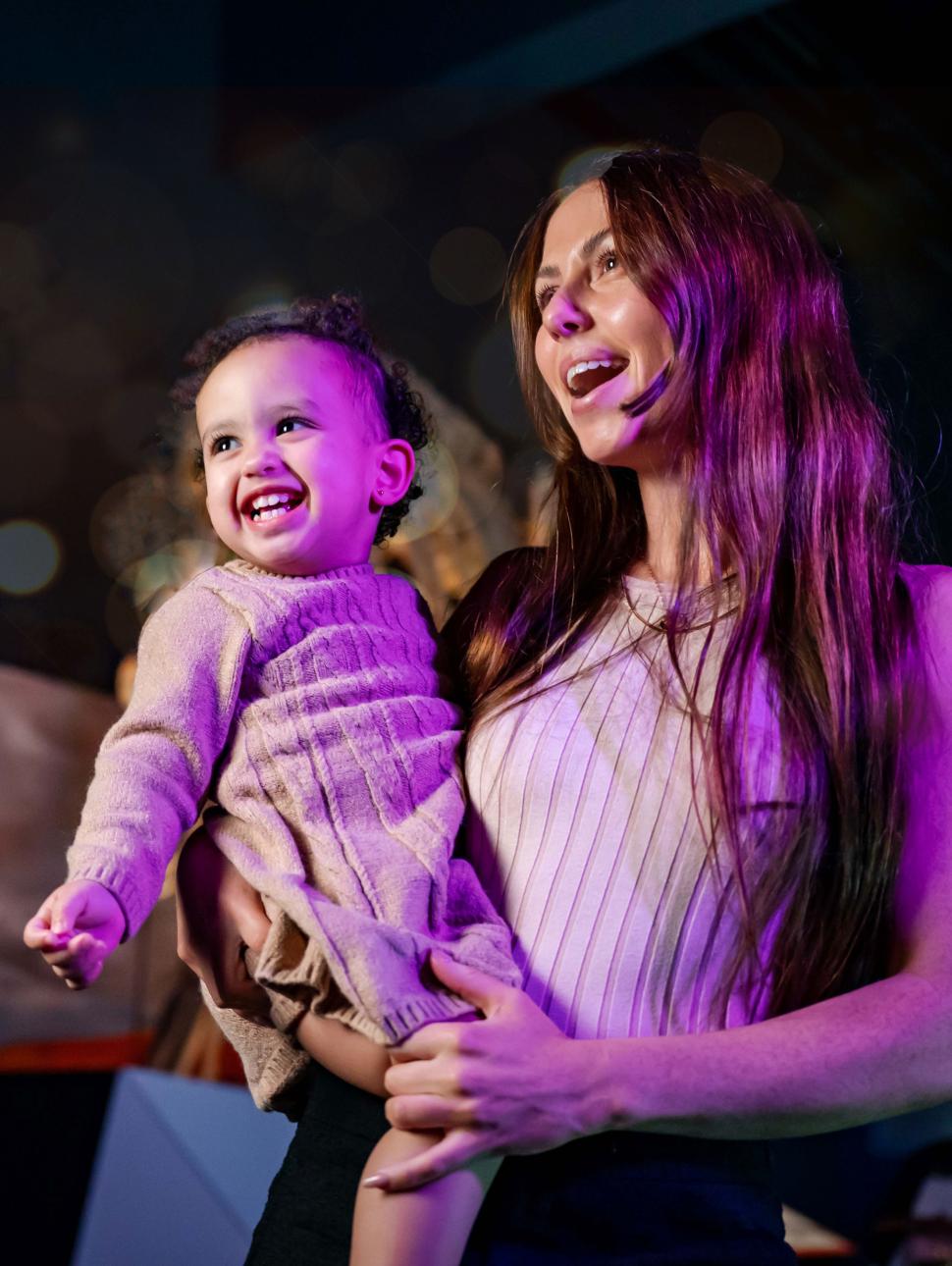 Wonderland baby friendly tour and pop-up play
Dates
Wednesdays | 10am - 12pm 
8 February - 5 April
Cost
Standard | $25 (includes General Admission)
Babies (0 - 2 years) | Free
Membership

Friend Members receive 15% off ticket pricing for this event.
Explore our Wonderland exhibition in a way that best suits you and your little one.
Perfect for adults with babies under 2 years of age, our baby friendly tour and pop-up play morning is delivered in a flexible and relaxed manner enabling you to attend to your baby whenever you need.
You and your little one can re-enter the Wonderland exhibition for the morning and access our themed play area. 
Our play space on Level 1 is our meeting point and will be the base for our morning of fun. This space will have pram parking available, toys to play with and will be led by one of our educators, enabling you to join in with activities including songs and sensory play as you wish.
At 10.30am (and repeated at 11.30am), our friendly tour guide will collect you and your baby from our play area for a 30 minute highlights tour of the Wonderland exhibition. Choose which tour time suits you and baby best, or you can attend both sessions, dipping in and out as you wish! At the conclusion of the tour you have the flexibility to stay and explore in the exhibition or return to our play area for sensory play, relaxation and adult conversation, 'We're all mad here!'.
"I'm never sure what I'm going to be, from one minute to another." 
– Alice's Adventures in Wonderland 
---
Please note: The exhibition tour will not visit the Hall of Doors of the Mad Hatter's Tea Party. You are free to enter these areas at your leisure throughout the morning.
Consider using a baby carrier when visiting the exhibition.
Babies under 2 are free of charge and do not require a ticket.
Related exhibitions
Fall down the rabbit hole on a journey like no other in this immersive exhibition that celebrates the timeless stories of Lewis Carroll. The more curious you are, the more you'll discover.