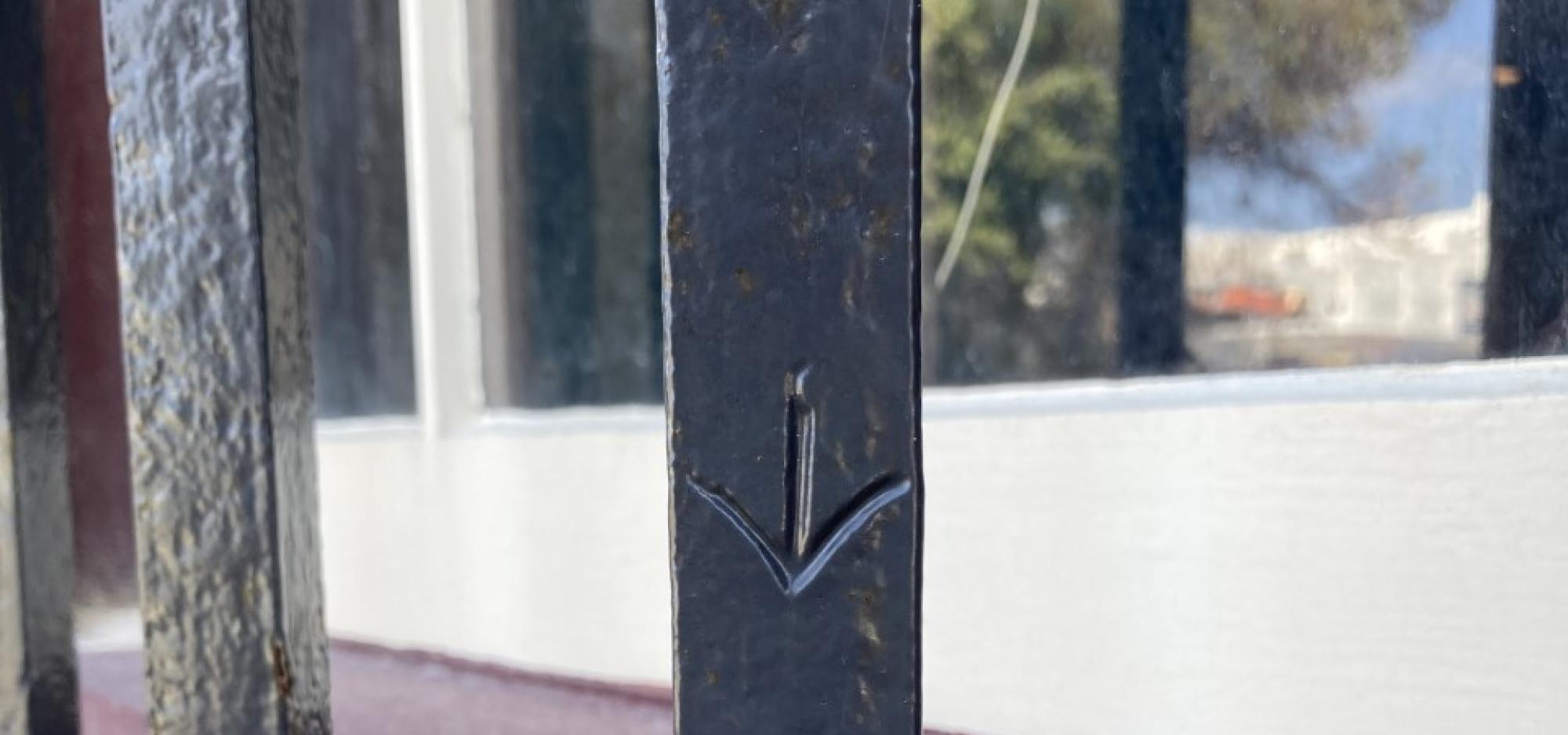 The Commissariat buildings
The Commissariat was originally built to house government stores for the colony. It was extensively restored in 1979 to become the WA Shipwrecks Museum. Can you find the Broad Arrow stamps, symbolising British Government property, on the woodwork and ironwork throughout the building? They can appear as a stand-alone mark, or along with other symbols, numbers or letters which give details of manufacture or ownership.
HINT: Check window bars, door hinges and the large wooden posts in the upstairs gallery.
Entry to the WA Shipwrecks Museum is free. A $5 donation is suggested.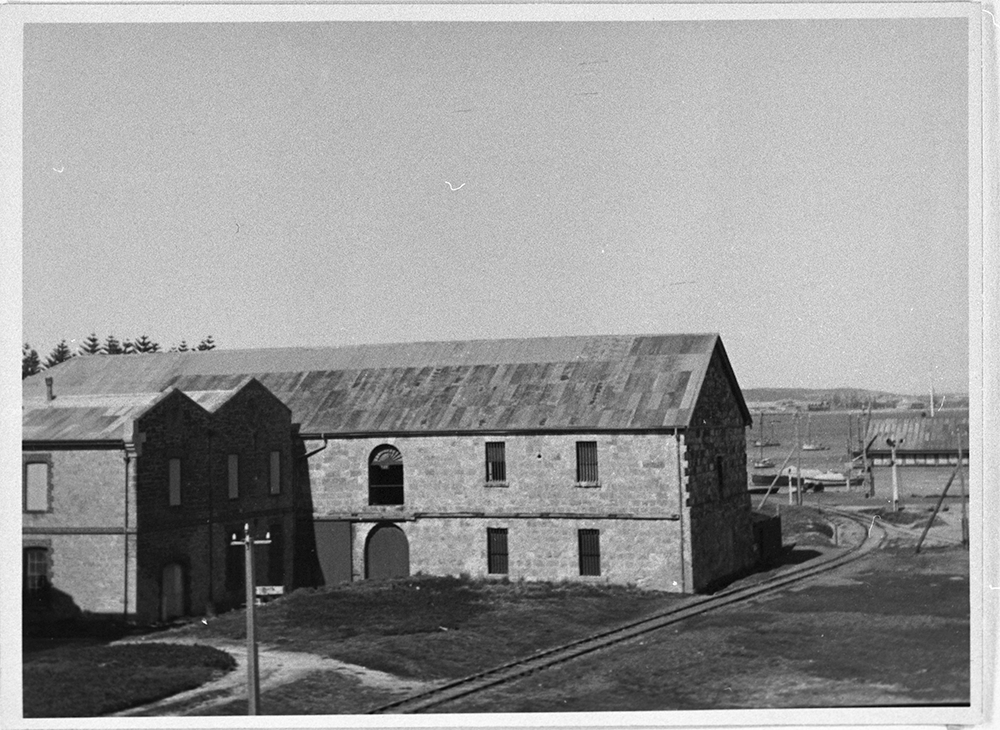 The Commissariat buildings, about 1935. Note the tram line running past the building to the small South Jetty.
Courtesy City of Fremantle History Centre, LH005169
Top image: A Broad Arrow on the Commissariat buildings, now the WA Shipwrecks Museum.
Please note: when navigating to this location, the Commissariat buildings are now the WA Shipwrecks Museum.