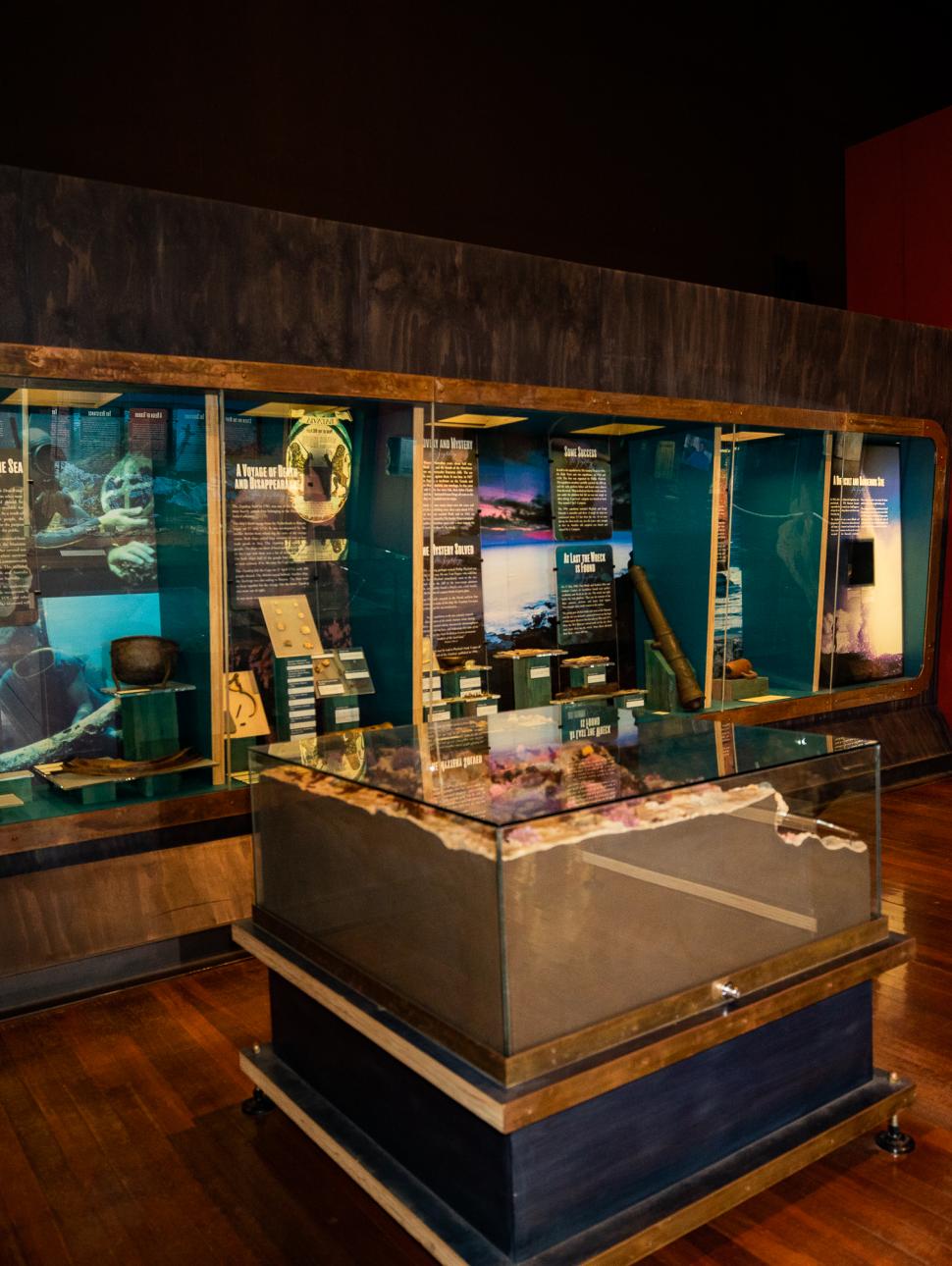 Cost
Costs apply
Please note that under our cancellation policy, if you cancel your booking for our facilitated activities within 14 days of your visit, you will be required to pay the full cost of the excursion.
---
COVID-19 Education Update
Please take the time to read our COVID-19 Education Update to find out what the Museum is doing and any impacts this may have on your planned excursion.
---
Shipwrecks Gallery Tour
Years 6-12
Be immersed in a 30-minute guided tour of the Museum's celebrated Shipwrecks Gallery, featuring the stories of the Zeewijk, Zuytdorp, Gilt Dragon, and the ill-fated Batavia. Topics covered include 17th Century trade, transport, and navigation; human survival and conflict; and modern maritime archaeology.
---
Resources