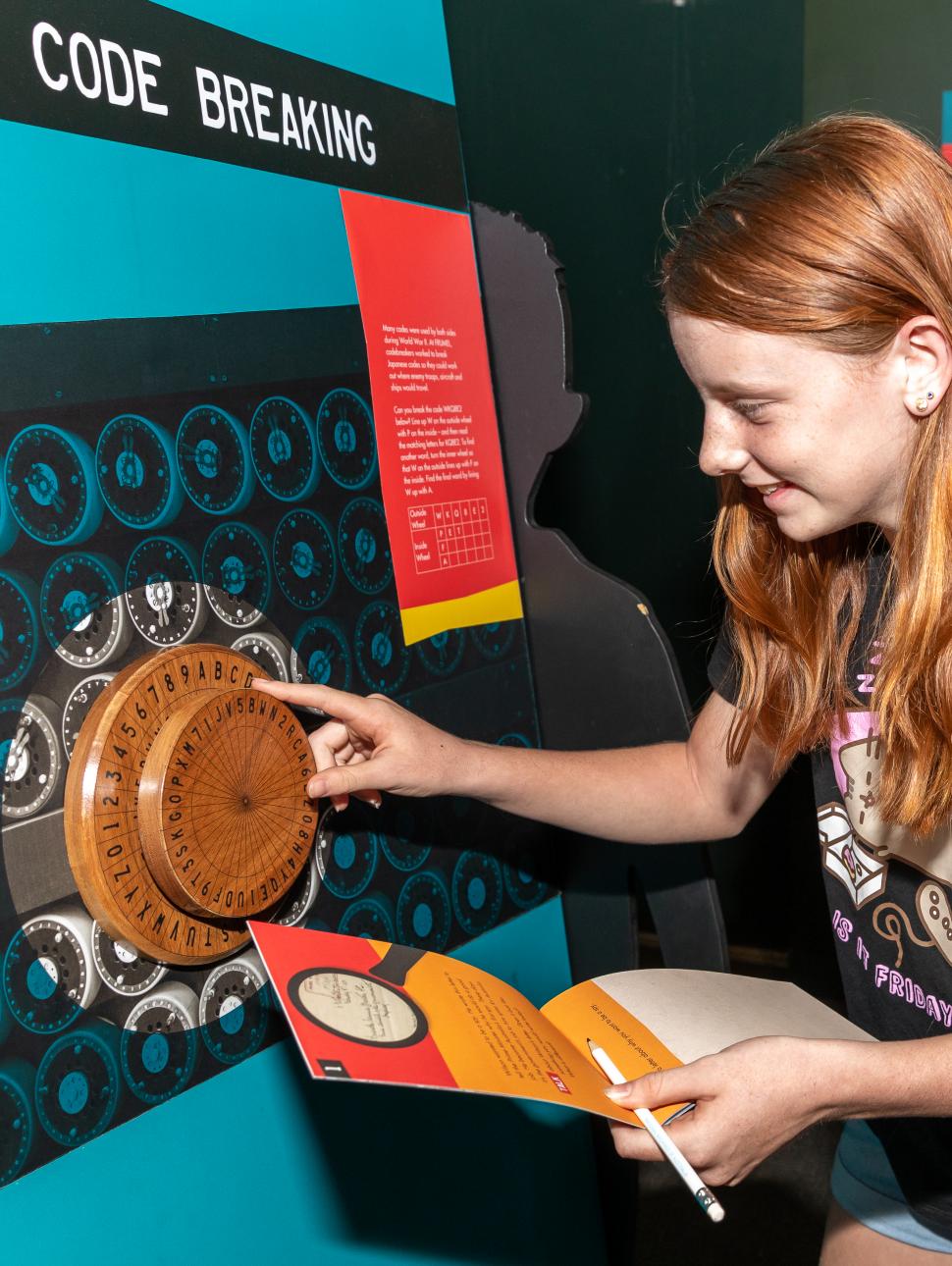 Escape Room
Dates
28 September – 8 October | Sessions starting at 10.30am, 12pm and 2pm
Selected night time sessions | 5.30pm & 7pm
Cost
$5 per participant
Ages
9 and above
Capacity
A maximum of 6 people per session.
You will need to bring your super-spy skills and inquisitive minds to crack the codes.
One of the teachers at Spy School is an enemy agent and they've already neutralised one of your classmates who was getting close to revealing their identity.
Can you save your classmate, find the guilty party and escape the room in time?
---
Spy: Espionage in Australia reveals the personal experiences of secret agents and the curious history of espionage and counter-espionage in Australia, from Federation through to the present day.