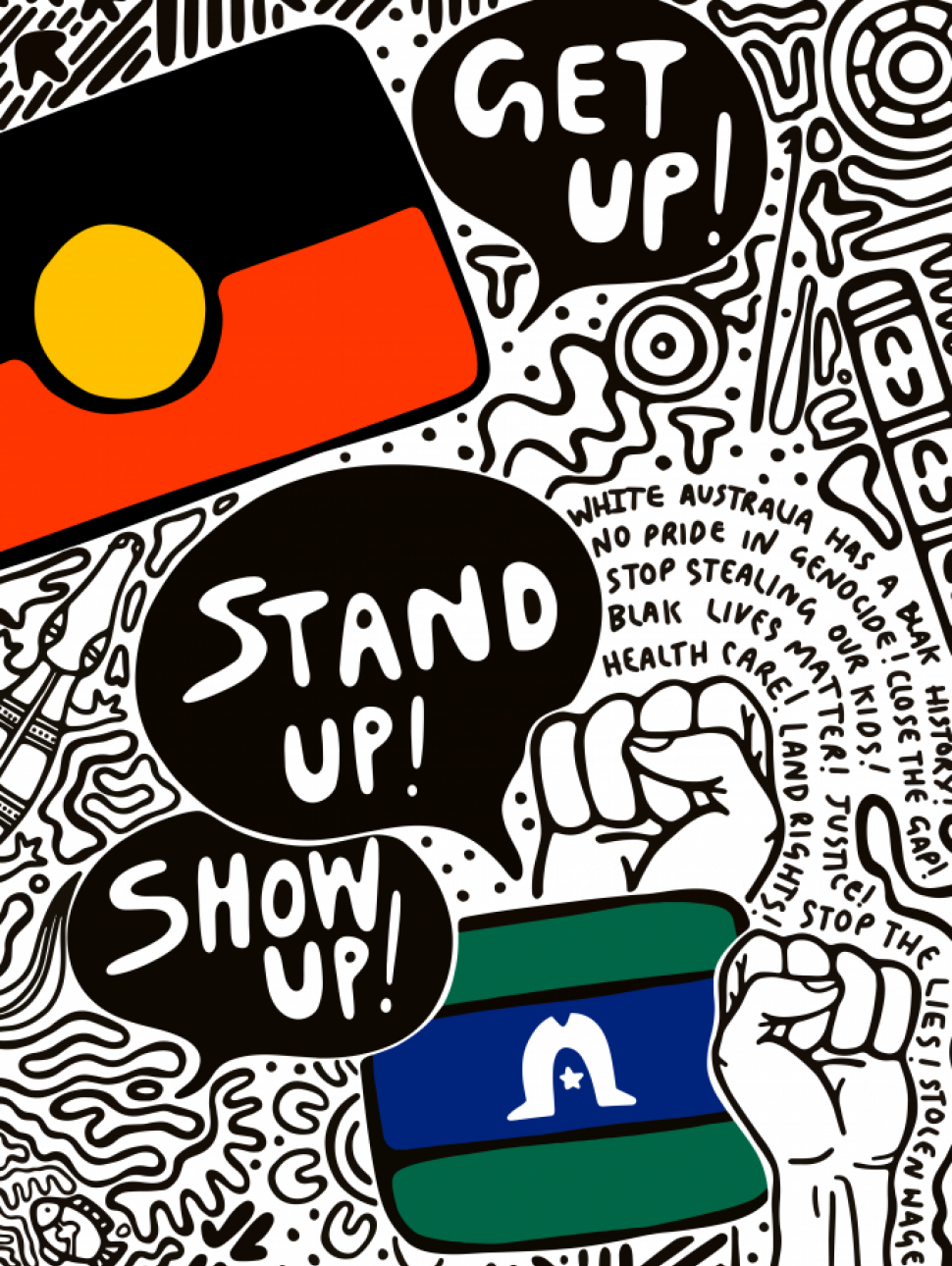 Get Up! Stand Up! Show Up!
Dates
  Friday 8 July | 10.30am – 12pm
Cost
Free event
All ages welcome
This year's theme for NAIDOC is Get Up! Stand Up! Show Up! 
What does that mean?
Join artist Carol Thompson as you learn more about it and then using your new understanding, ideas and knowledge, design your own poster showing your interpretation of Get Up! Stand Up! Show Up!
---
Image: NAIDOC Week 2022 official poster, Ryhia Dank
Ryhia Dank, a young Gudanji/Wakaja artist from the Northern Territory is the winner of the prestigious National NAIDOC poster competition for 2022 with her entry, Stronger.
"I created this piece after reading this year's National NAIDOC Week theme – Get Up! Stand Up! Show Up! I knew straight away I wanted to do a graphic piece centred around our flags with text highlighting what we have been through and are still fighting for" said Ryhia. "I feel that this piece being black and white allows us to focus on the details and messages in the artwork"
To find out more about the poster and NAIDOC Week 2022, visit here.