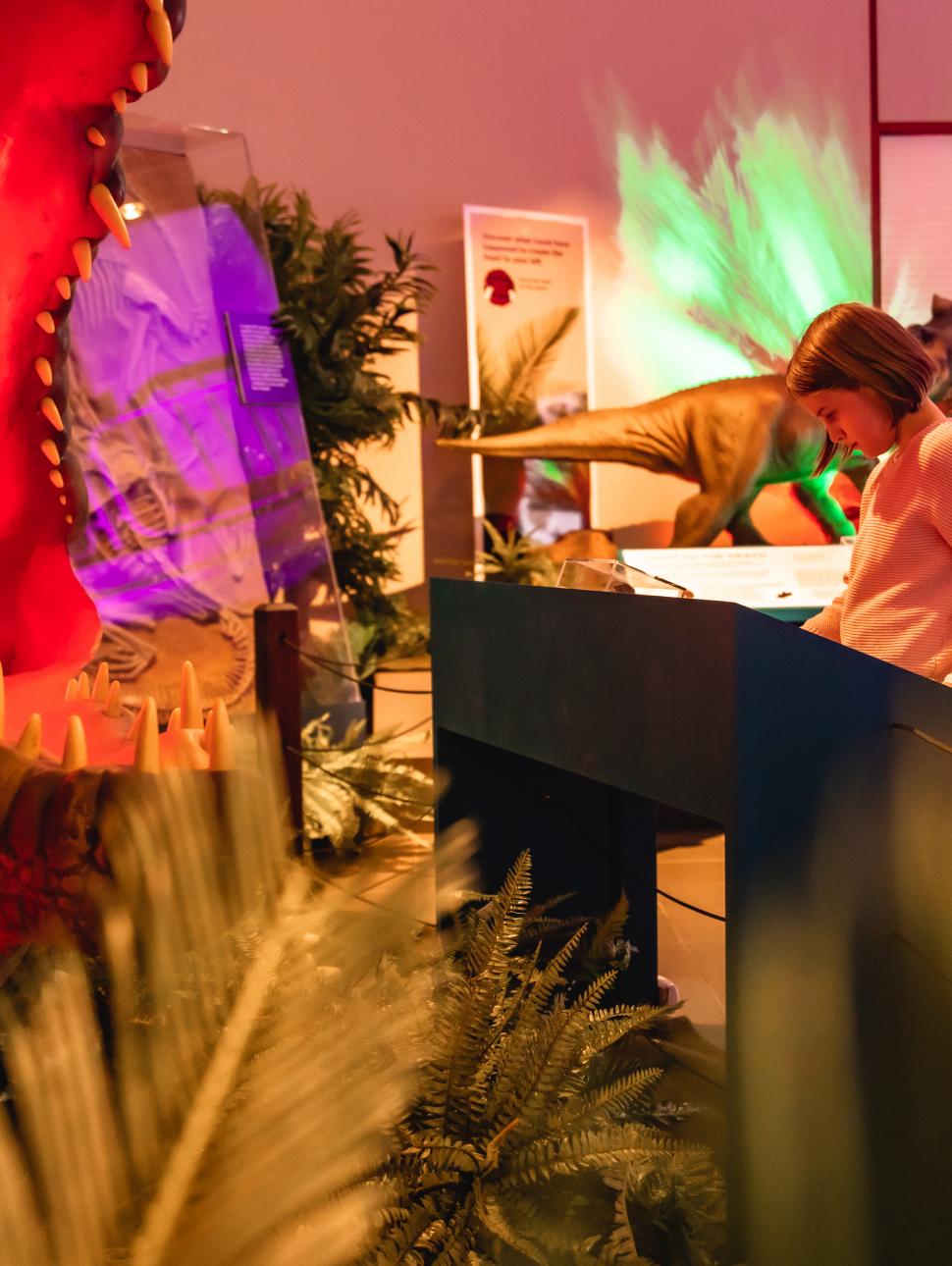 Cost
Free
Ages
Dino Trail | Recommended 5-8 years
History Trail | Recommended 8-12 years
Bookings
Bookings not required
This event has now finished. Please visit
Tours & events
to see what's on at the Museum.
You've found a map. But where does it lead? There's a whole heap to find within the Museum, journeying through the shadows and learning about history. 
Add to your Museum experience these school holidays by taking one of our free trails. 
If you're into dinosaurs, you'll be searching to find their shadows, or if history is more your thing, there's fun facts to be found everywhere amongst our displays. 
We have two trails: our dinosaur discovery for juniors up 8 years of age, and our second history search for 8-12 year olds. 
Join us any time between 10am - 3pm daily. Bookings are not required. 
Image: Remote Digital Imagery