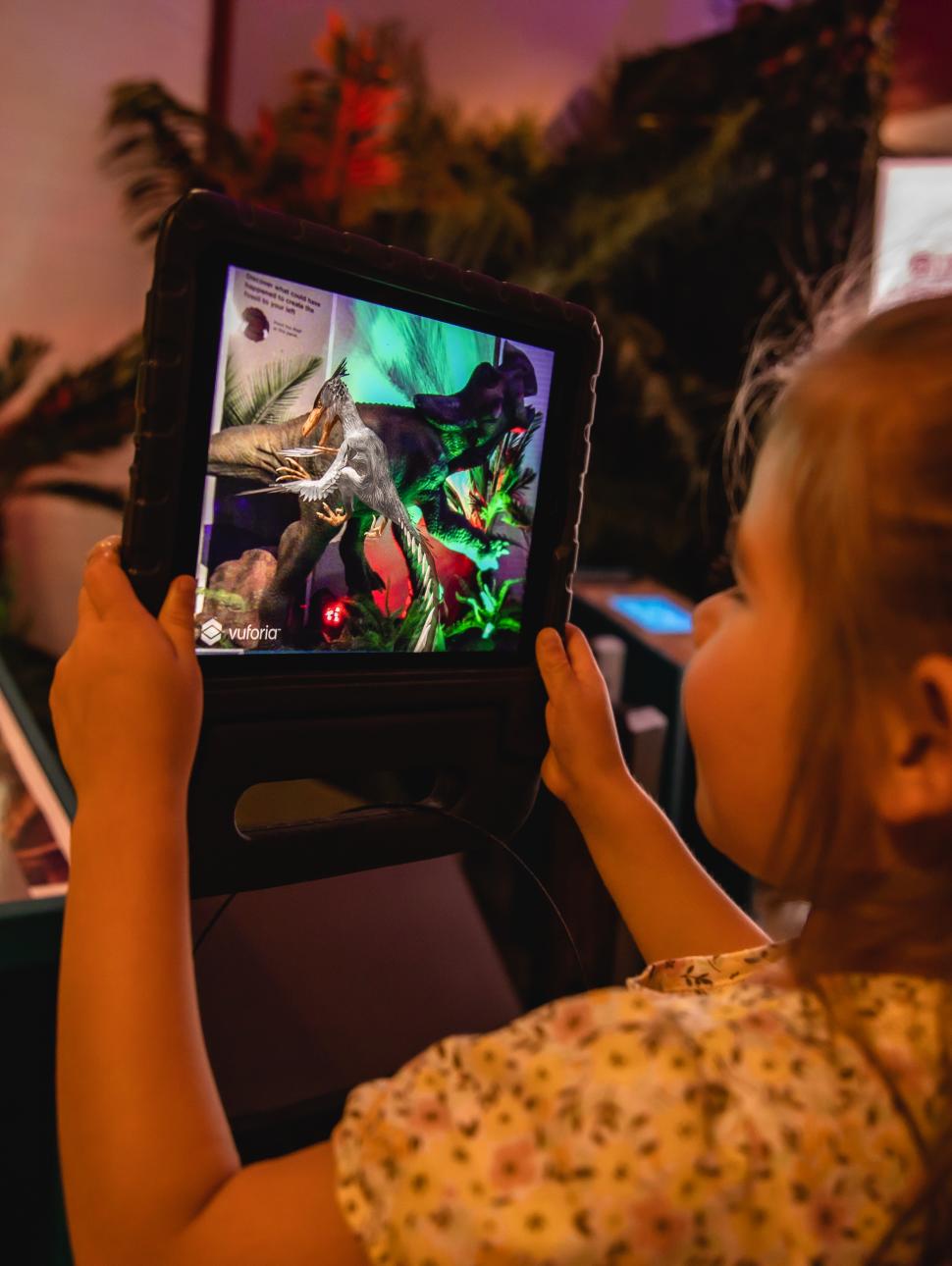 We Dig Dinosaurs
Dates
During Summer School Holidays
Cost
$5 per participant
Add a Dinosaur Explore entry ticket for the same day to your booking and get this workshop for free!
Ages
Junior Program 5-8 years | Monday - Thursday 10am-3pm
Senior Program 8-12 years | Fridays 11am-12.30pm
Join us this school holidays for some dinosaur fun! We're digging dinosaurs and are offering a range of fun activities for kids across the summer.
Activities for younger children from 5-8 years of age will be available Monday to Thursdays all day. You can become a palaeontologist and construct a dinosaur, paint a replica fossil, dig for dinosaurs and excavate fossils. 
Different activities for kids 8 and above are available on Fridays 11am-12.30pm. Measure a dinosaur, handle an examine very special 60 million year old fossils, make a replica dinosaur and test your knowledge. 
Entry is free as a part of a ticket purchase to Dinosaur Discovery: Lost Creatures of the Cretaceous, or $5. Tickets can be purchased online or available on the day.
Image: Remote Digital Imagery
---
Related exhibitions
Dinosaur Explore
Dinosaur Explore: Lost Creatures of the Cretaceous
145–66 million years ago, the Earth was a very different place. With your cameras at the ready, prepare to enter a world ruled by dinosaurs!