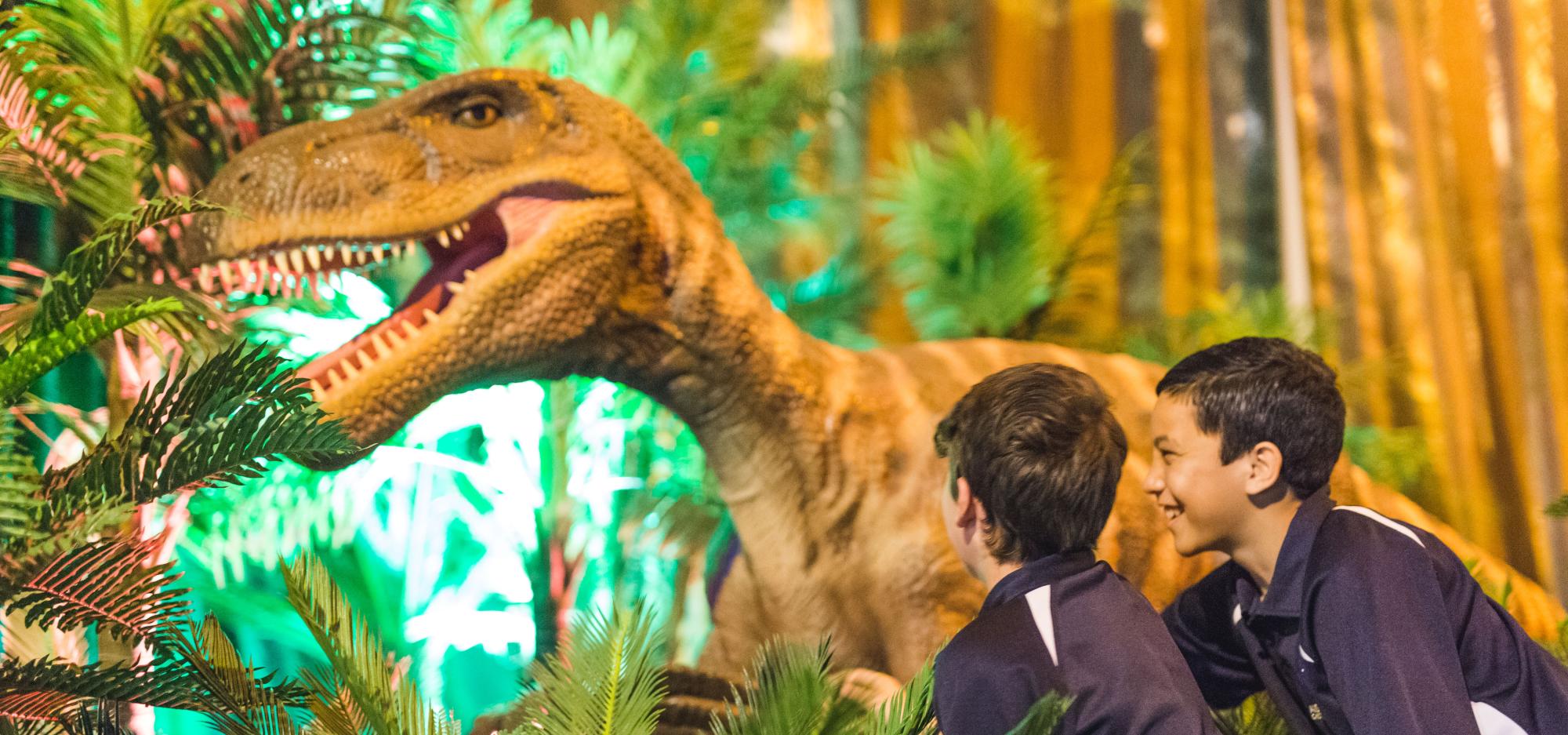 Dinosaur Explore: Lost Creatures of the Cretaceous
Tickets
| | |
| --- | --- |
| Standard | $15 |
| Concession | $12.50 |
| Junior (5 – 14) | $10 |
| Junior (4 & under) | Free |
| Family* | $40 |
*Two adults and two juniors
Please note, the wheelchair access lift to the mezzanine in the Eclipse building is currently unavailable. 
Membership

Travel back in time to the Cretaceous period!
145–66 million years ago, during the time that geologists call the Cretaceous period, the Earth was a very different place to the one we inhabit today. If we could travel back in time, we would barely recognise Cretaceous Australia with its volcanoes, shallow inland seas and great rift valleys stretching across vast distances. 
Today, evidence of the extraordinary animals that occupied this land can be found on Western Australia's northwest coast — the Broome Sandstone contains some of the most diverse and extensive dinosaur tracks in the world. At low tide, preserved tracks are revealed that were left by plant-eating sauropods, stegosaurs, ankylosaurs, ornithopods and several species of meat-eating theropods.
Using paleontological research, this exhibition showcases life-size, moving animatronic dinosaurs, including Muttaburrasaurus and Australovenator. Get a taste of the environment in which these creatures lived, and how evidence of them and their lives became preserved as fossils.
You can also explore the evolution of the Earth during that time. Learn how a meteor triggered a mass extinction, how fossils are made and if birds are really dinosaurs.
With your cameras at the ready, prepare to enter a world ruled by dinosaurs!
This exhibition is recommended for children over the age of five.
---
Image: Kay Ray, Red Eclectic
Special exhibition events