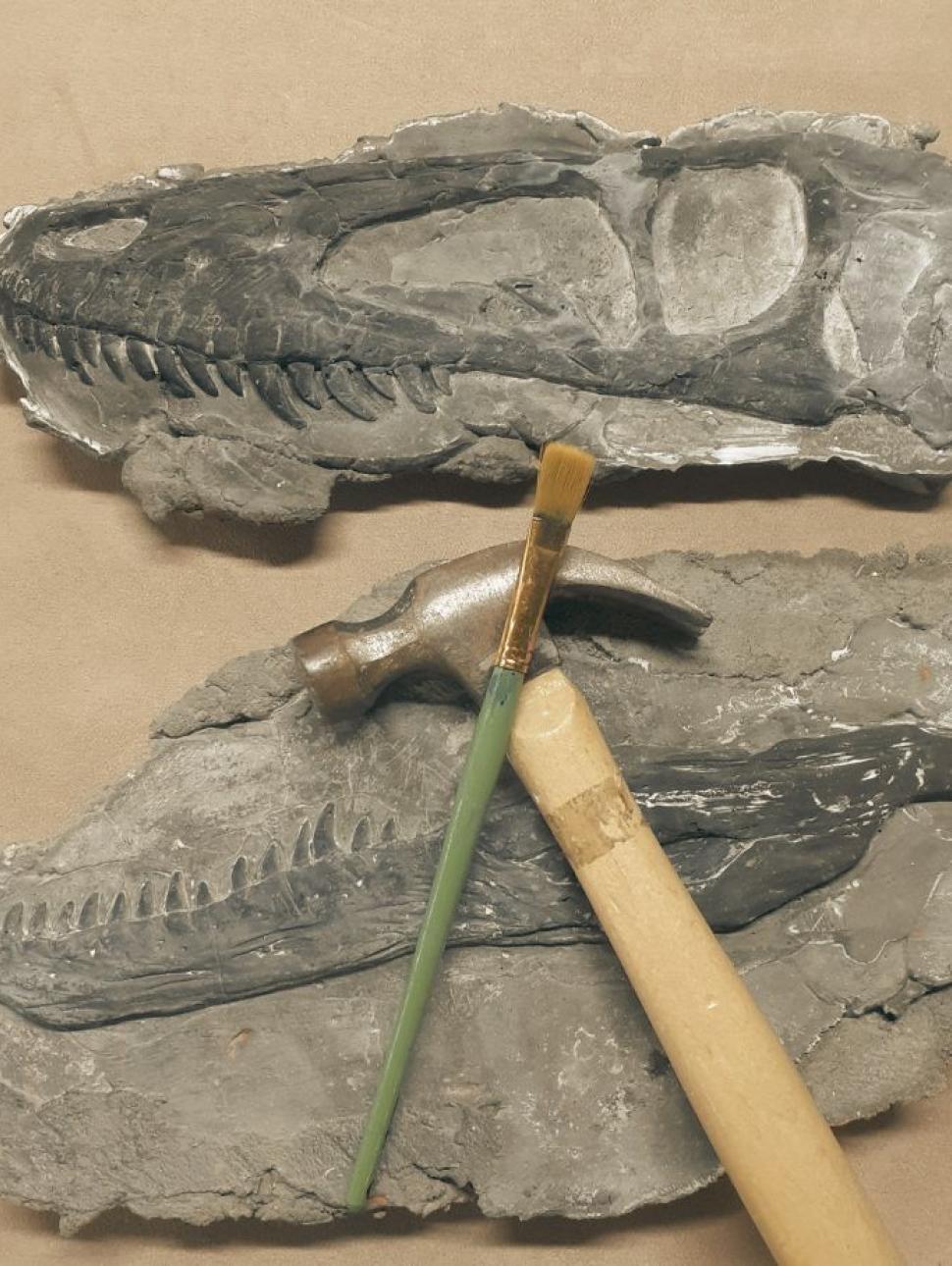 Dates
28, 29 30 September & 3, 4, 5, 6, 7 October
10.30am, 11.30am, 1.30pm & 2.30pm  
Cost
Free
Ages
Suitable for all ages  
Duration
30 - 40 minutes. 
Come along to Fossil Hunters, a series of demonstrations and hands-on activities run each day themed around dinosaurs, fossilisation and excavation! 
Predator or Prey 
Looking at the teeth and skulls of animals can give us clues to their diet and behaviour. Were they fearsome hunters or were they herd animals? The replica skulls of terrifying sea creatures, baby triceratops or a juvenile diplodocus are amongst the examples available for hands-on exploration. 
Poo Detectives
Gloves, forceps, and magnifying glasses are at the ready as you delve deep into some replica dinosaur coprolite. Sift through the dinosaur dung and you will find clues to its diet, vegetable matter, fish scales or bone fragments that can be extracted and studied. Discover how animal poop helps scientist study living animals and learn more about their diet and movement.  
Back from extinction?
Can you bring dinosaurs back to life using fossilised DNA? We will be practising our lab techniques as we extract DNA molecules from strawberries and consider just how difficult it is.  
Hammer Time 
We are going old school as we pick up our tools and extract replica fossils from the rock matrix to take home. Learn more about the paleontologist Mary Anning and her amazing discoveries. 
---
Made possible by a WA Inspiring Australia STEM grant