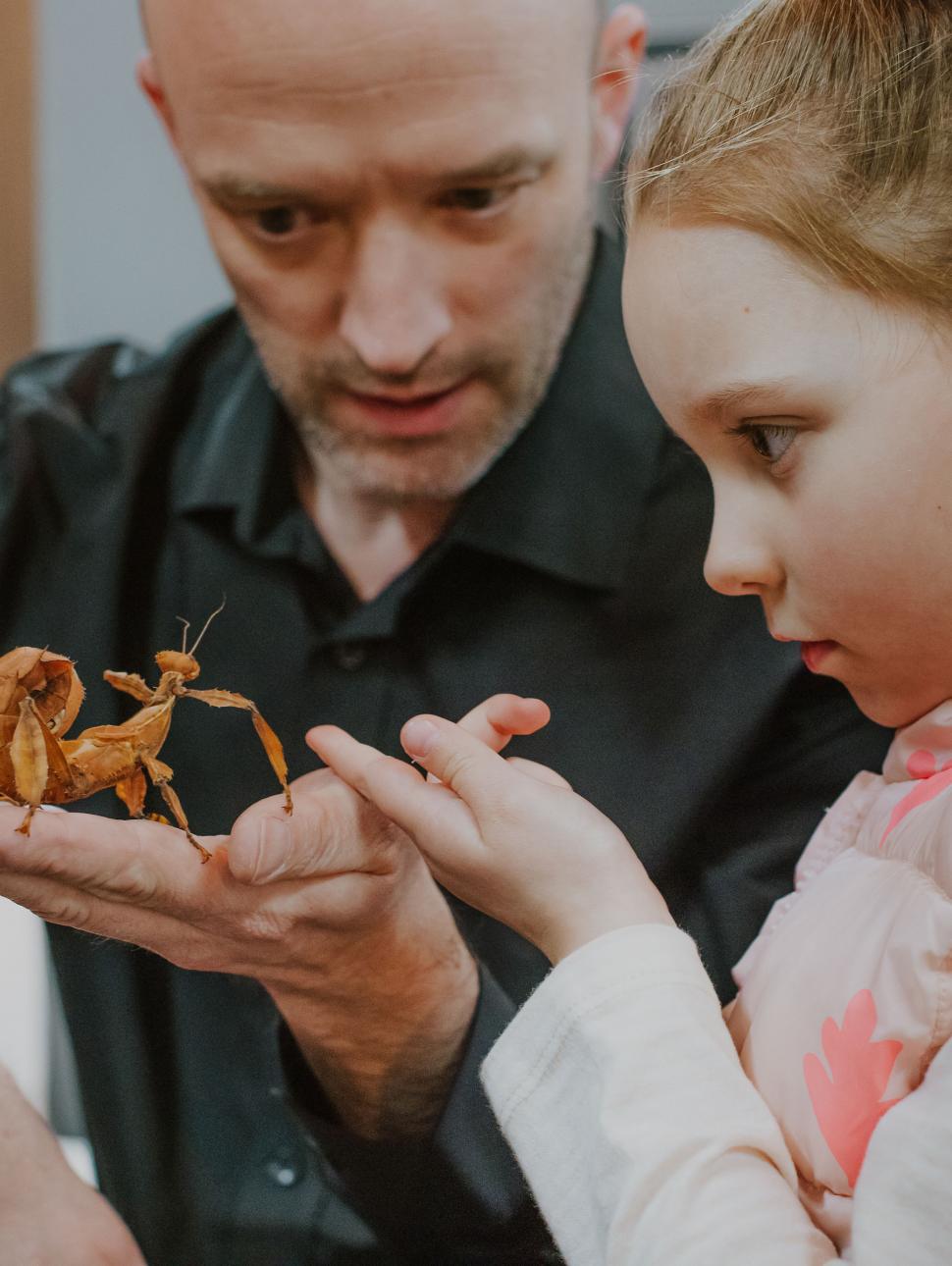 Little Footprints
Dates
20th December 2021 - 28 January 2022
Cost
Various
Ages
All Ages
Bookings
Bookings not required
Little learners can get creative these holidays with our range of art, discovery and interactive activities!
Take part in a nature scavenger hunt and learn what simple steps we can take to encourage wildlife to our gardens and consider our footprint on the environment. Relax and browse through our reading corner or be a scientist and examine insect and plant specimens under our microscope.  
Join us across the summer to have some fun!
Activities are suitable for all ages with no bookings required. 
---
Christmas Activities & Outdoor Games 
Use a range of papers and repurposed materials to create beautiful Christmas decorations to display at home. Choose from stars, wreaths or bunting to make something you can use again and again. Once you have finished your artwork head outside to play our giant games including snakes and ladders, drafts, Jenga and more.  
Times: 10am - 2pm 
Dates: Daily | Monday 20 December - Friday 24 December 2021
Cost: $2  
---
Australian Suncatchers  
Use our stained-glass paints to create your own amazing suncatcher. Choose your design from a range of native plants and animals and discover more about the important role they play in the ecosystem.  
Times: 10am – 2pm 
Dates: Daily | Monday 27 - Friday 31 December 2021 &  Sunday 2 - Sunday 9 January 2022
Cost:  $2 
---
Fantastic Fauna 
Have fun painting your own plaster animal and learn more about iconic Australian animals and what simple steps you can take to look after native fauna. 
Times: 10am – 2pm 
Dates: Daily | Monday 10 - Sunday 23 January 2022
Cost: $2  
---
Nature Scavenger Hunt 
Join one of our museum professionals with a magnifying glass as we search for clues that reveal the flora and fauna on the museum site. Record and keep track of any discoveries in your evidence book.  
Times: 10.30 am & 11.30 am 
Dates: Daily | Monday 24 - Sunday 28 January 2022
Cost:  Free 
---
Programs are subject to availability. All children 12 years and under must be accompanied by a parent or guardian. 
Image: Krysta Guille