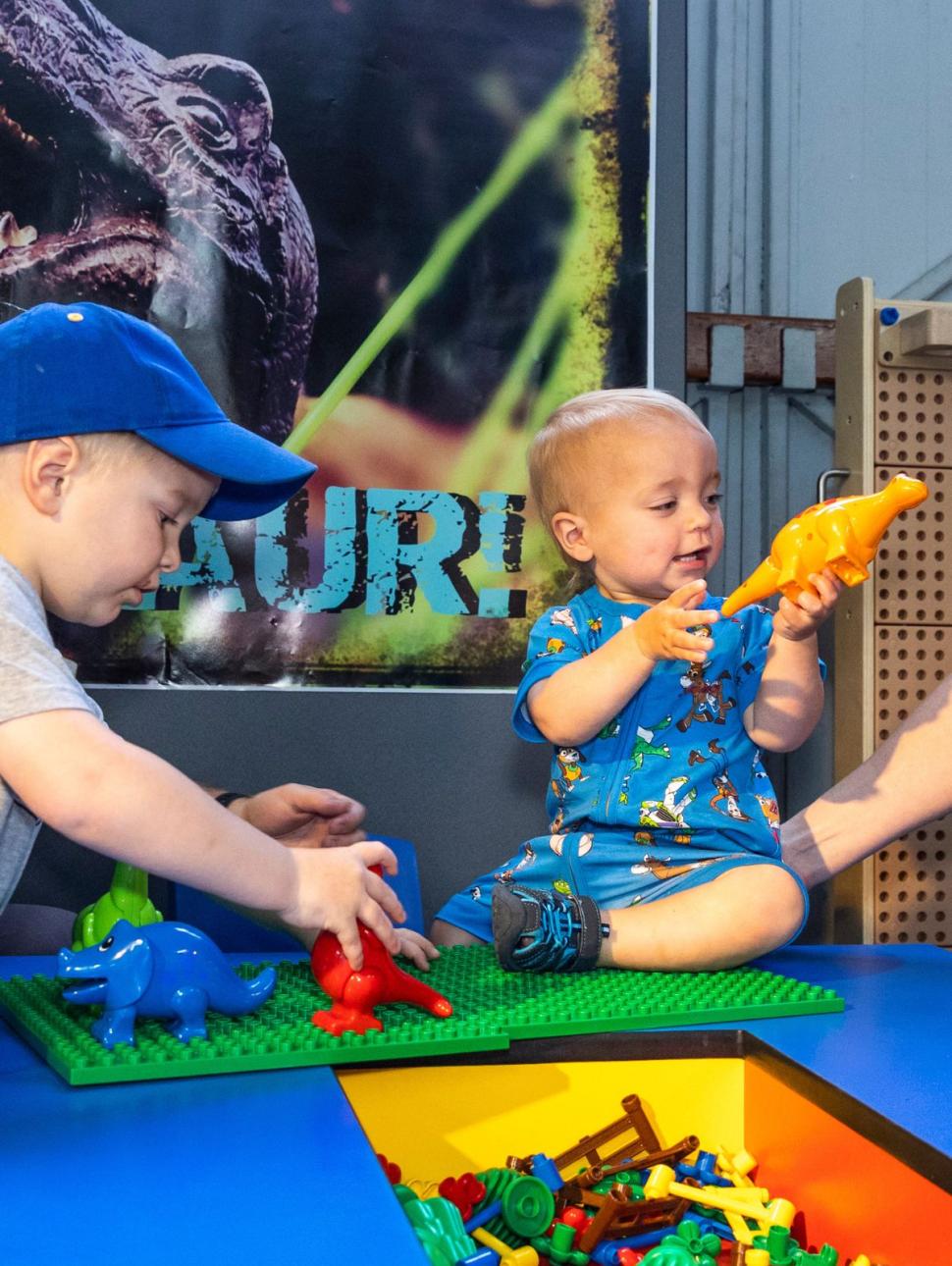 Dates
17 December - 31 January | 10am - 3pm 
Dates
-
-
-
-
-
-
-
-
-
-
-
-
-
-
-
-
-
-
-
-
-
-
-
-
-
-
-
-
-
-
-
-
-
-
-
-
-
-
-
-
-
-
-
-
-
-
-
Try your hand at revealing buried bones and examining skeletons under our electronic microscope these school holidays. 
Enjoy a heap of immersive, hands-on fun as you marvel at the scale and variety of animals past and present! Explore fascinating fossils and dinosaur bones from the Museum's collection and sit side by side with children's activities in the Prehistoric Precinct. 
Reconstruct an ancient creature using our bag of bones or get hands-on with our giant dinosaur toys and puzzles. Little learners and their adults can get comfortable and choose one of our dinosaur range of storybooks to read together. 
Related exhibitions
145–66 million years ago, the Earth was a very different place. With your cameras at the ready, prepare to enter a world ruled by dinosaurs!