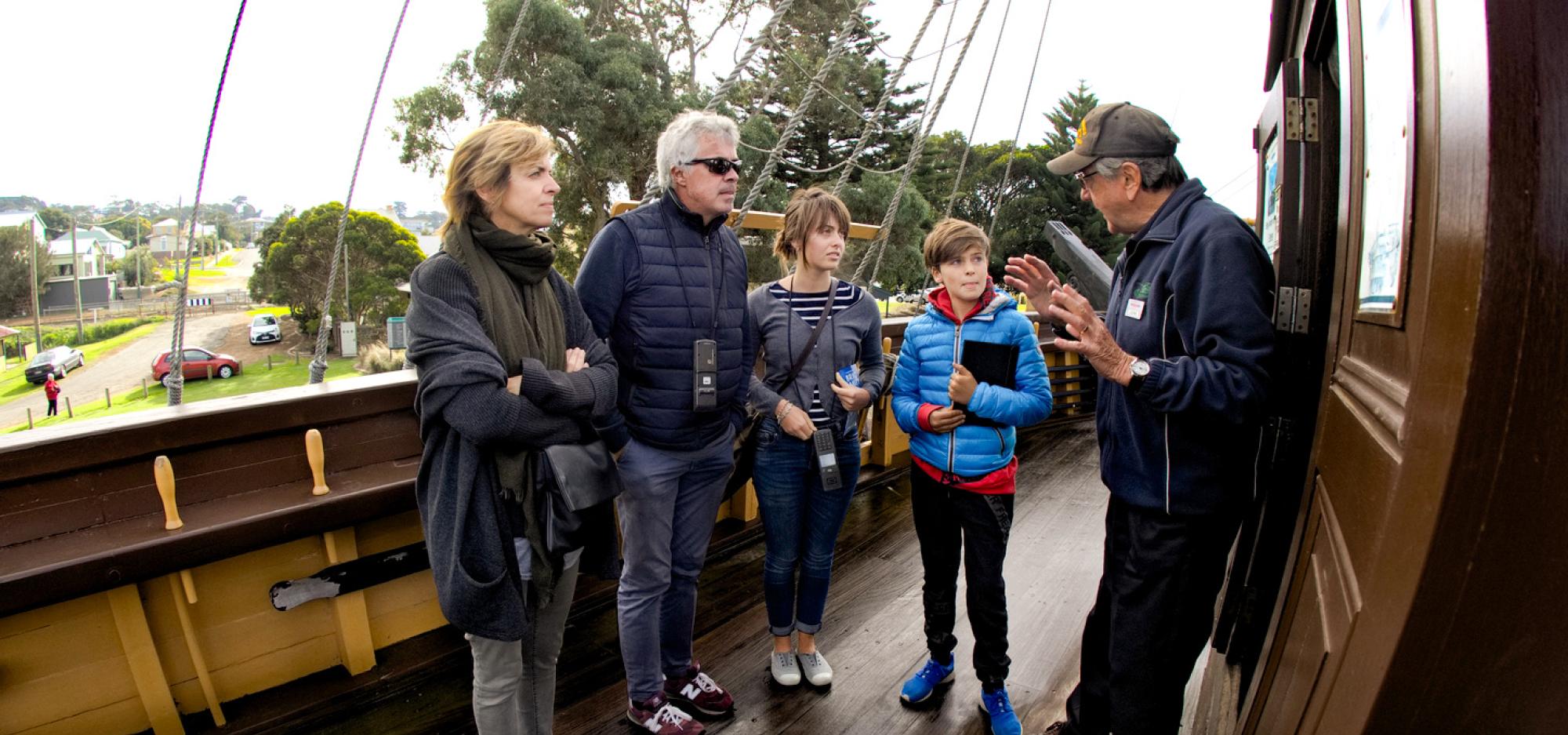 Have you ever wanted to contribute your skills, life experience, diverse background, and interests to a broader purpose, working in an inclusive and stimulating environment?
Here at the Museum of the Great Southern, we welcome volunteers from a diverse range of backgrounds and communities who would enjoy being part of a team that's at the heart of the community. Our volunteers love to interact with community in meaningful ways, with a focus on sharing knowledge and making the Museum a welcoming place for everyone.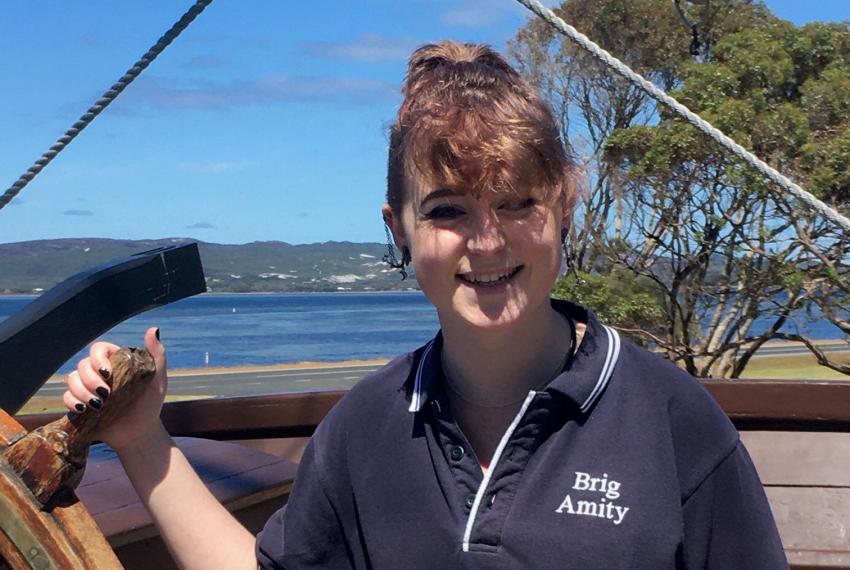 What does being a Brig Amity volunteer involve?
As a volunteer on the Brig Amity replica, you will have received specific on-board training and an induction to the Museum of the Great Southern. You will develop a deeper knowledge of our site, receive free entry to our special exhibitions, as well as assisting in day to day customer service of our visitors.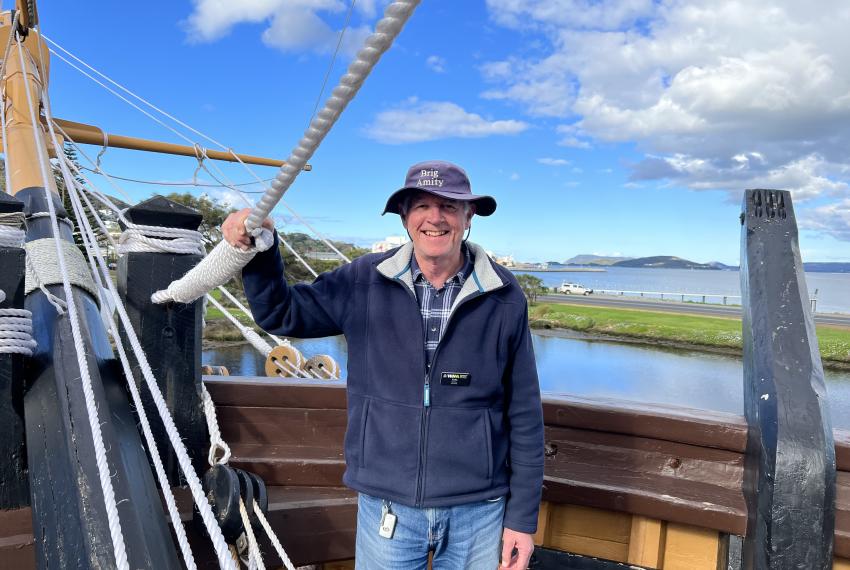 "Being a volunteer is rewarding. Working with lovely similar minded people and meeting a huge number of fascinating people from all over the world is satisfying."
Ed, Museum of the Great Southern volunteer
"Volunteering on the Brig is a terrific way to meet people from around Australia and the world. The story of the original Amity and our own replica gives a tantalising insight into our local history."
Paul, Museum of the Great Southern volunteer
"Being an ex sailor, I love the atmosphere surrounding the vessel. You never know who's walking up the gangway!"
John, Museum of the Great Southern volunteer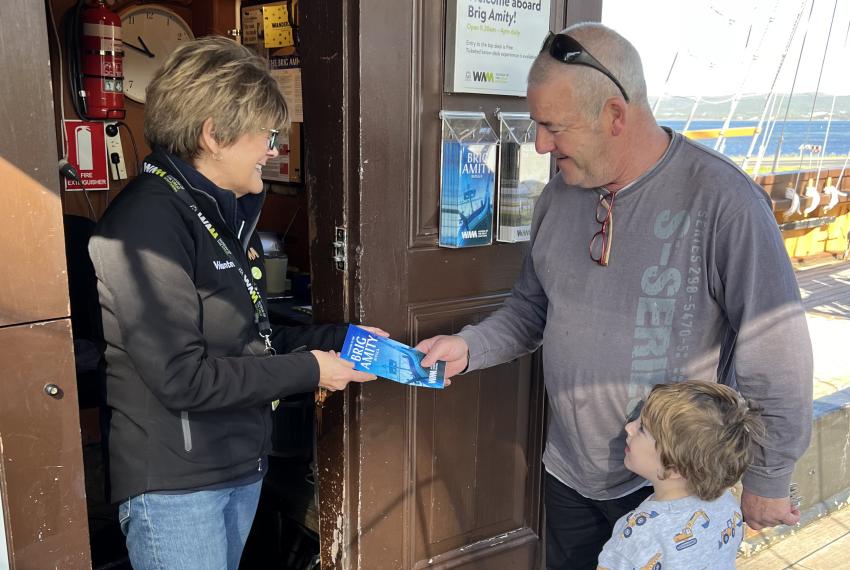 If this sounds like you, we look forward to hearing from you during our new volunteer recruitment intake.
We hope to see you soon.