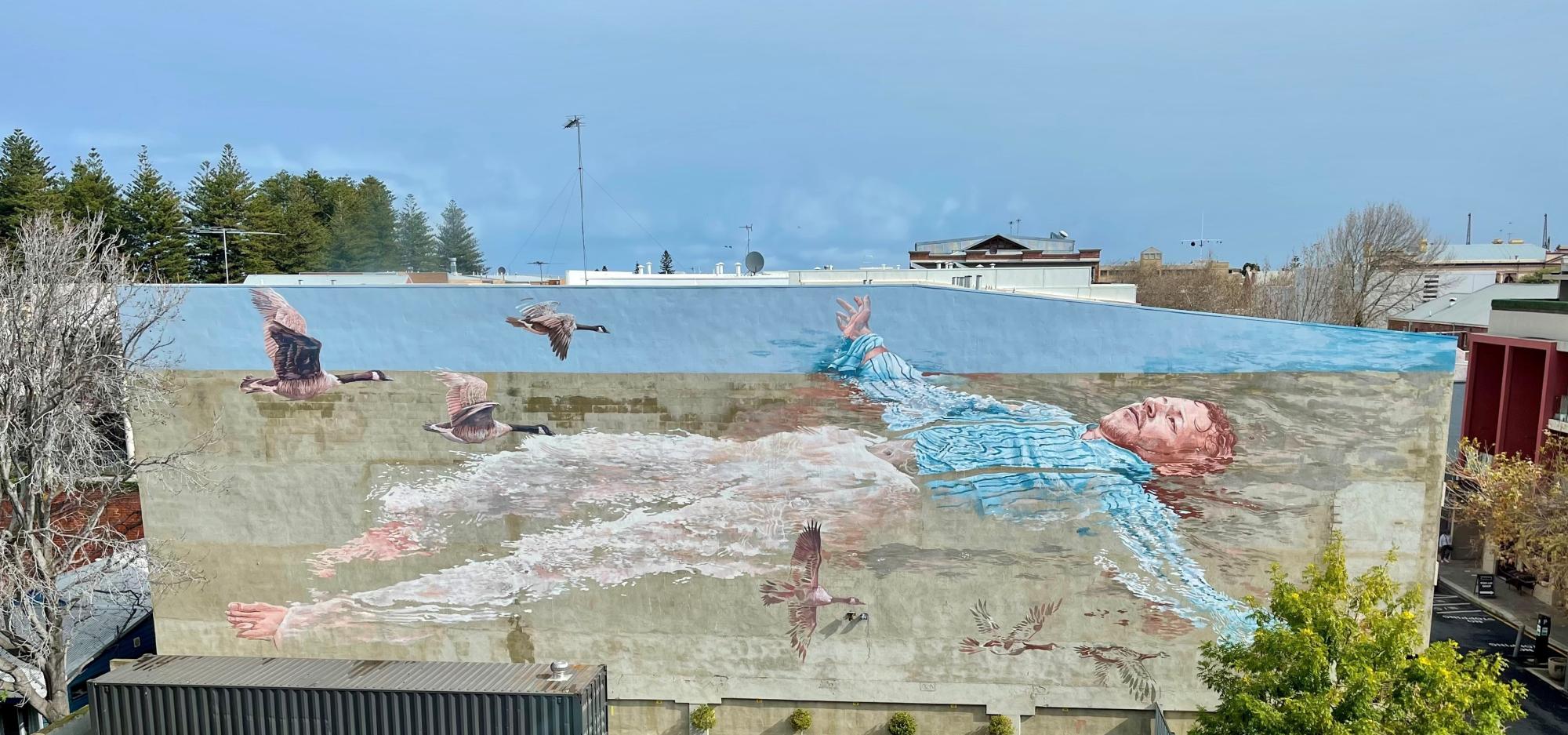 Hougoumont was the last ship to transport convicts to Western Australia. It dropped anchor off Fremantle on 10 January 1868, with 280 convicts aboard.
View the crimes and sentences of some of the convict passengers of Hougoumont in the foyer of the Hougoumont Hotel on Bannister Street.
Outside the hotel, look for the huge mural Escape Artist, by Sydney-based artist Fintan Magee. Completed in 2020, it is dedicated to six Irish Fenian Prisoners who arrived on Hougoumont and escaped from Western Australia in 1876.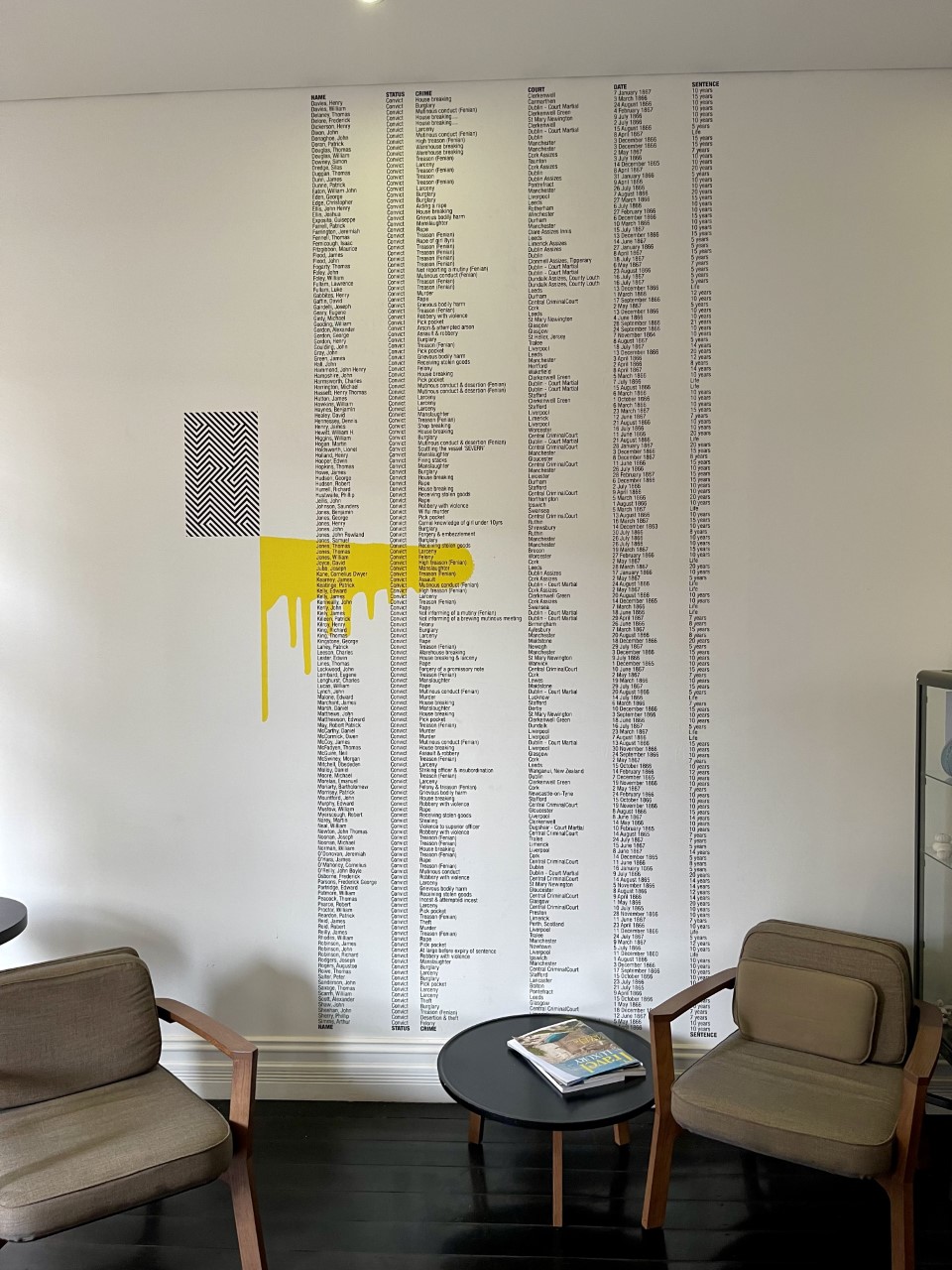 The artwork commemorating some of the convicts inside the hotel foyer.
Courtesy Museums Without Walls 2022
Top image: The mural Escape Artist on the exterior wall of the hotel.
Courtesy Museums Without Walls 2022