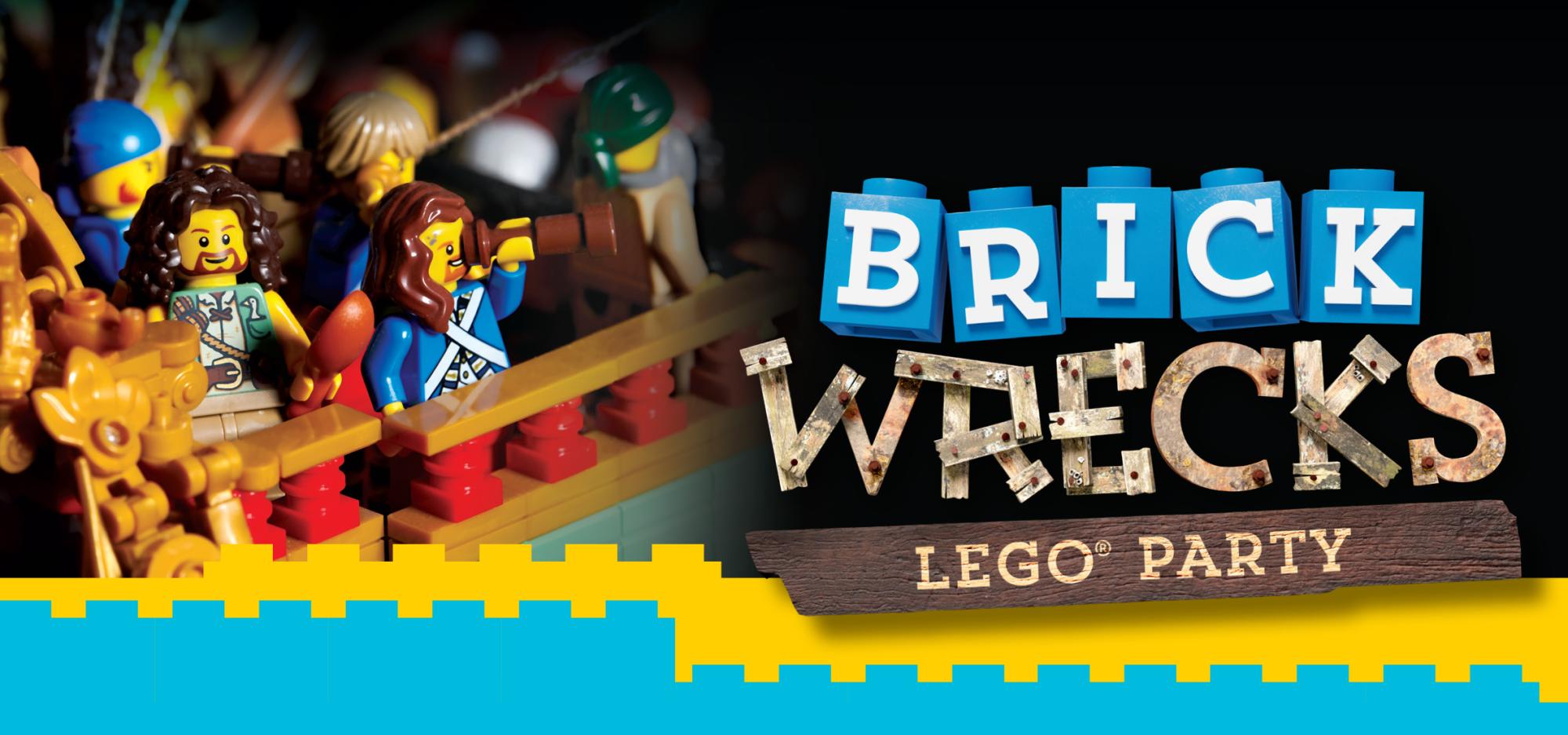 Brickwrecks LEGO® Party!
Celebrate your child's next special birthday at WA Maritime Museum with a BRICKWRECKS BLOCK PARTY.
Enjoy a hassle-free, affordable, and unique experience hosted at the Brickwrecks: Sunken Ships in LEGO® Bricks exhibition. Invite up to 20 guests to explore the wonder of shipwrecks discovery, revealed in incredible LEGO® model detail, followed by a delicious lunch catered by Caffissimo cafe. Our explorer staff will meet your guests before you head off on an extraordinary adventure.
Experience a party like no other and let us take the stress out of planning. We'll provide the decorations, party food and 'bricktastic' interactives – you bring the kids!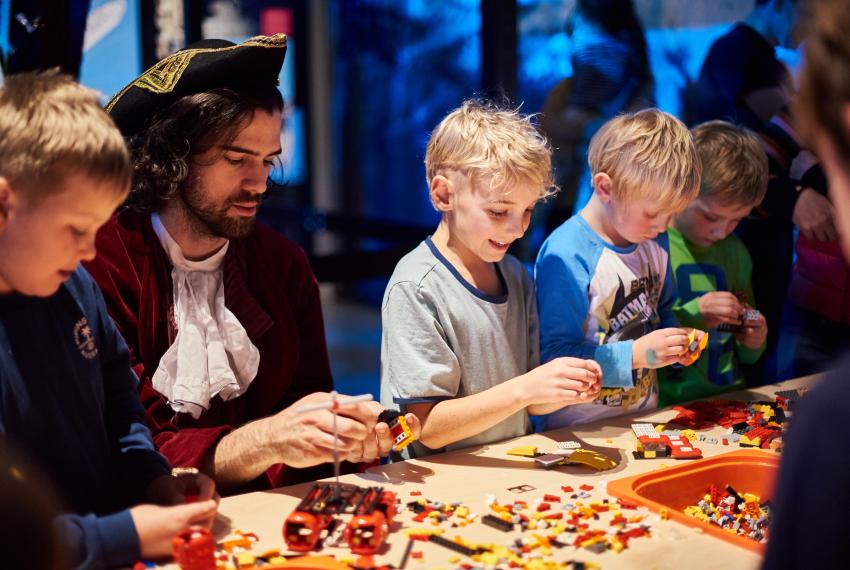 Sessions
There are two sessions available per day with one party per session:
10am – 12pm
2pm – 4pm
Parties are not available during school holidays.
Guests
Recommended for children between the ages of 4 and 12 years. Parties are for a maximum of 20 guests including a minimum of 2 adults.
Cost
$30 per adult
$25 per child over 5 years old
$11 per child under 5 years old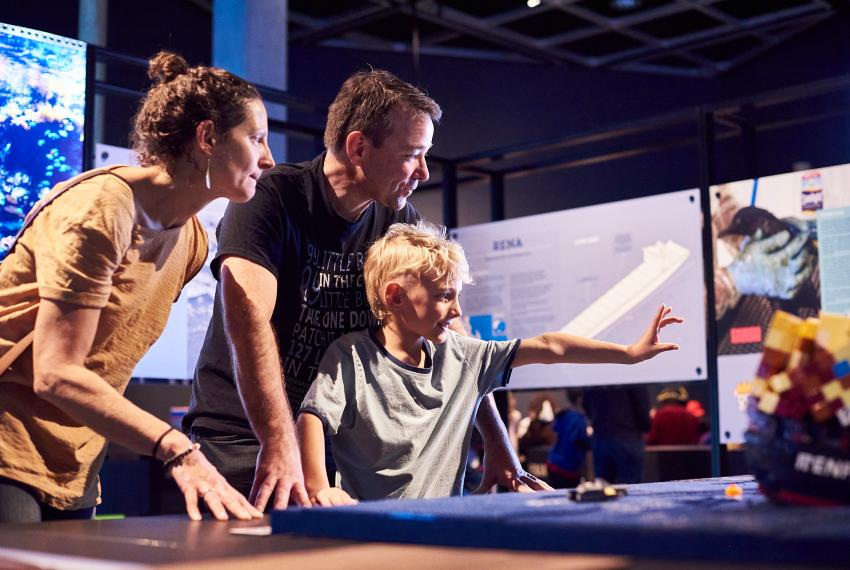 What's included in the party package?
The BRICKSWRECKS BLOCK PARTY package includes:
LEGO® themed invitation template
Catering for up to 20 guests
Themed decorations including tablecloth, centre piece, hats, cups and napkins
Entry to the WA Maritime Museum and Brickwrecks: Sunken Ships in LEGO® Bricks
A welcome and short introduction before you explore the exhibition with your party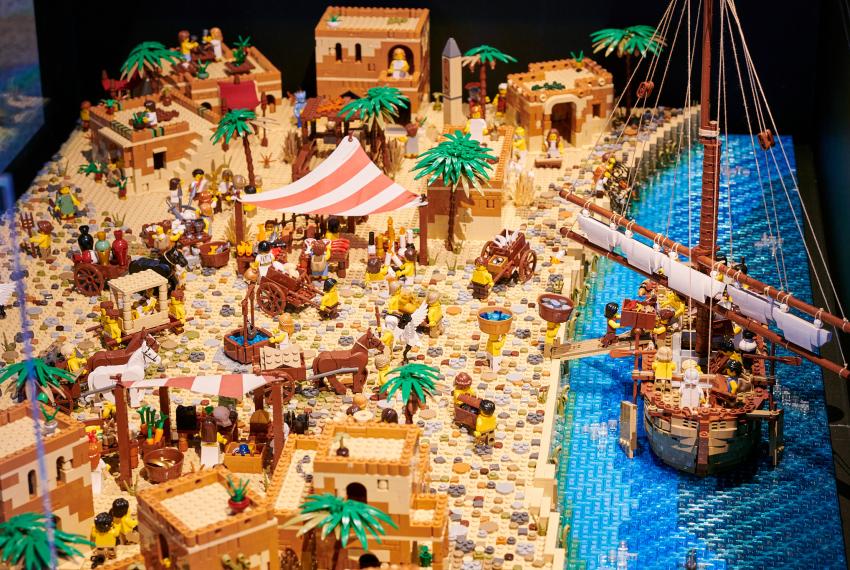 About the exhibition
From the watery depths! Discover these stories of extraordinary shipwrecks, revealed in incredible LEGO® model detail.
Ryan "The Brickman" McNaught, working with expert maritime archaeologists, brings to life these astonishing shipwrecks and their stories in this immersive exhibition.
Featuring large-scale LEGO® models of ships such as Western Australia's famous Batavia, the "unsinkable" Titanic, the highly decorated Vasa and the ill-fated Terror and Erebus. Come and uncover the stories of the voyages, life aboard the ships, their watery demise and the shipwreck detectives who locate and document the wrecks.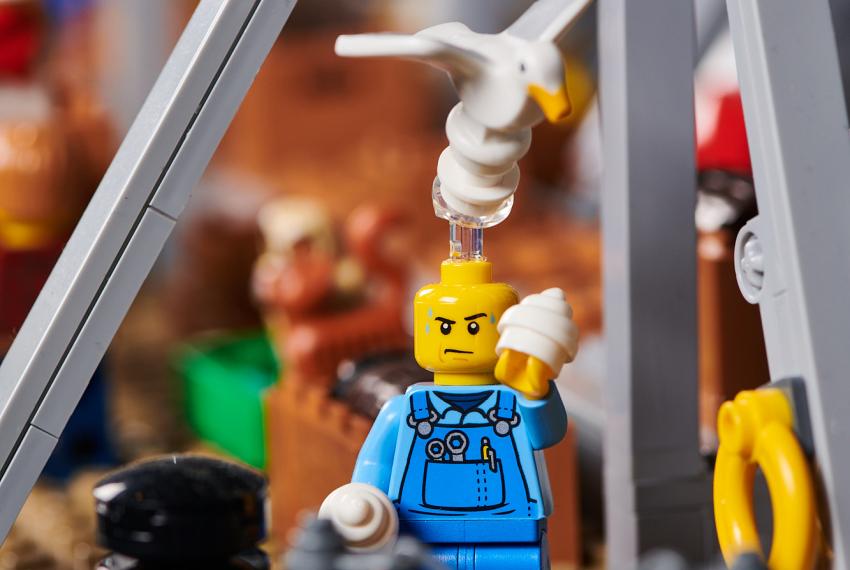 Once you've explored Brickwrecks: Sunken Ships in LEGO® Bricks, head to Caffissimo café for some delicious party food.
Menu
Popcorn
Mini sausage rolls
Mini pies
Mini ham and cheese sandwiches
Box juice
Individual fruits
Plus drink and muffin OR ham and cheese toastie for adults
Please advise WA Museum of any dietary requirements or allergies when making your booking. Vegetarian options are also available.
Frequently asked questions