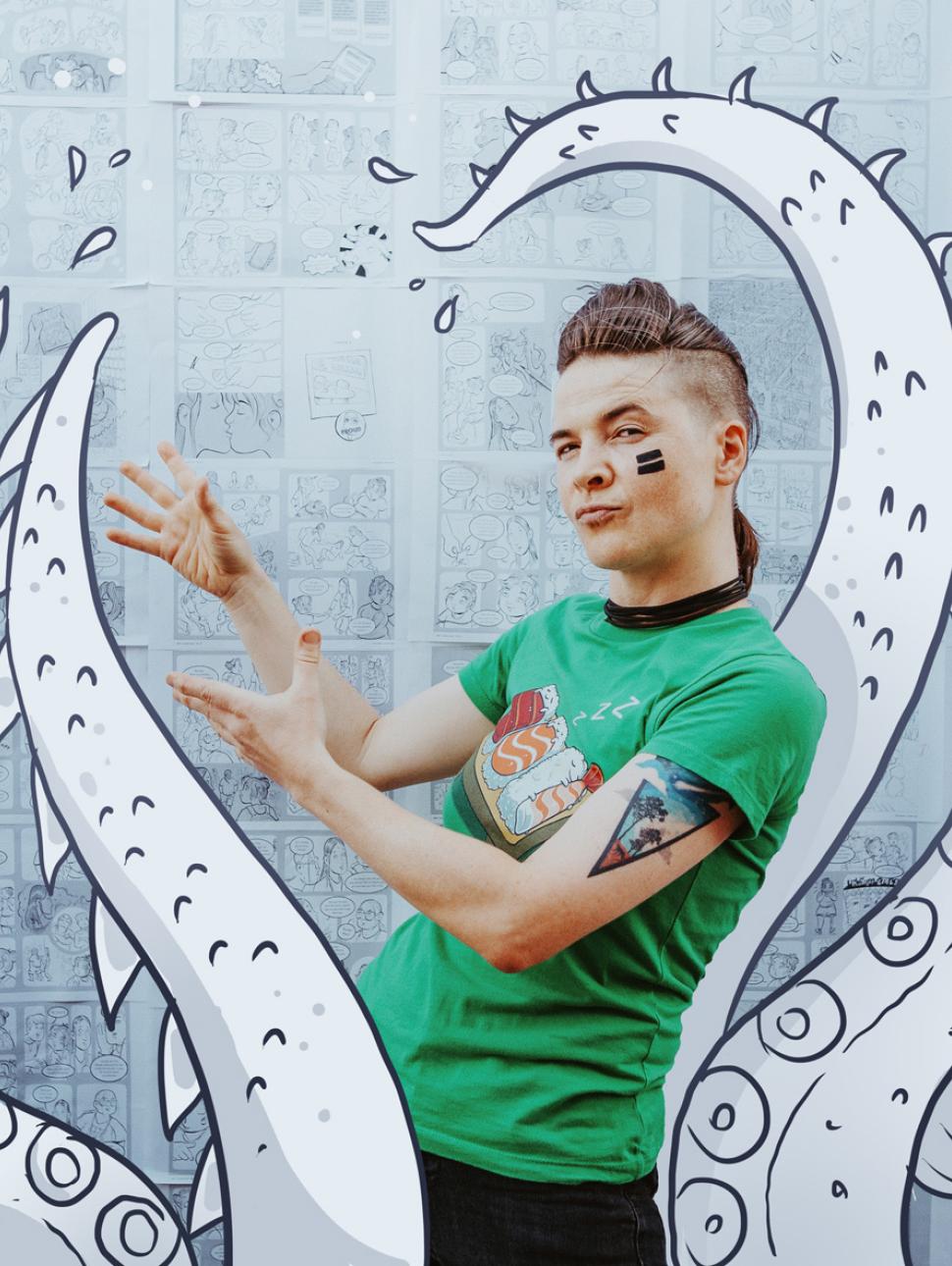 Dates
Monday 17 April | 9.30am – 12pm
Friday 14 July | 9.30am – 12pm
Drop and leave program 
Ages
Suitable for ages 9+
Cost
Standard | $45 per participant 
*Admission fees apply for WA Maritime Museum
Membership
Friend Members receive 15% off ticket pricing for this event.
Age
Suitable for ages 9+
Duration
2.5 hours 
Registration
Please arrive 15mins before session commences to complete participant registration and consent details.
Take a journey into your imagination, as we explore the limitless possibilities of storytelling that great monsters can inspire.
Join us for a fun drawing workshop with visual storytelling artist Aśka where you will develop your skills at turning your loose monster ideas into imaginative artworks. 
Aśka will share her know-how in how to develop the details, stories and sketching that will make your monster come to life on the page.
Learn about the techniques of great visual storytelling such as you find in your favourite comics and graphic novels. You will make and refine your own monster drawing as an artwork to take home.
---
Please note, all required materials are provided.
Due to the materials used and the technical abilities required, this workshop is not suitable for children younger than 9 years.
Drop and leave programs
Drop and leave programs enable juniors to experience the Museum independently, discover and learn something new in an area of interest and access materials and resources that would not normally be available at home. All programs are managed and monitored by our experienced Learning and Engagement staff.
Related exhibitions
Millions of years ago while dinosaurs ruled the land, giant reptiles over 20 metres long hunted the depths of the sea – and they're coming back to life at the WA Maritime Museum.