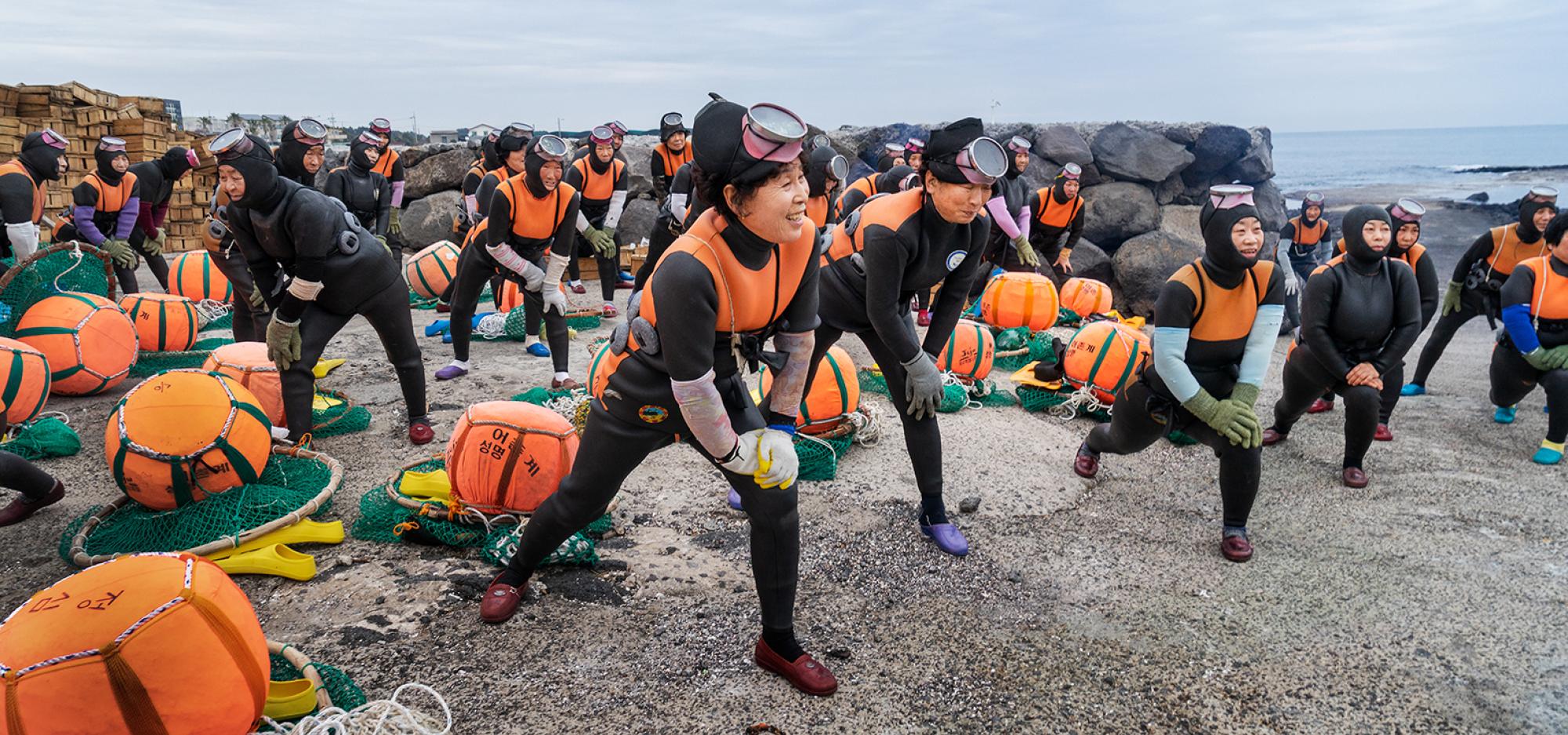 Tickets
Free exhibition | WA Maritime Museum entry fees apply
Location
The balustrade
This exhibition has now finished. Please visit
Exhibitions
to see what's on at the Museum.
The sea women of Jeju Island.
A photographic exhibition celebrating a community of women divers.
This exhibition celebrates the culture of the Jeju Haenyeo, female free divers who harvest the seas sustainably around Jeju, the southernmost island of South Korea.
Today, the Haenyeo are mostly aged over 60, with some in their 80s. Over many lifetimes they have been free diving for conch, sea cucumber, urchins, abalone and seaweed – in icy, warm, calm and treacherous waters.
It is dangerous, physical work. The Haenyeo do not use a snorkel or air tank. They dive to 20-metre depths holding their breaths for up to two minutes, often for hours at a time.
This exhibition is supported by the Embassy of the Republic of Korea and Jeju Special Self-Governing Province to commemorate the 60th anniversary of diplomatic relations between Australia and the Republic of Korea in 2021.