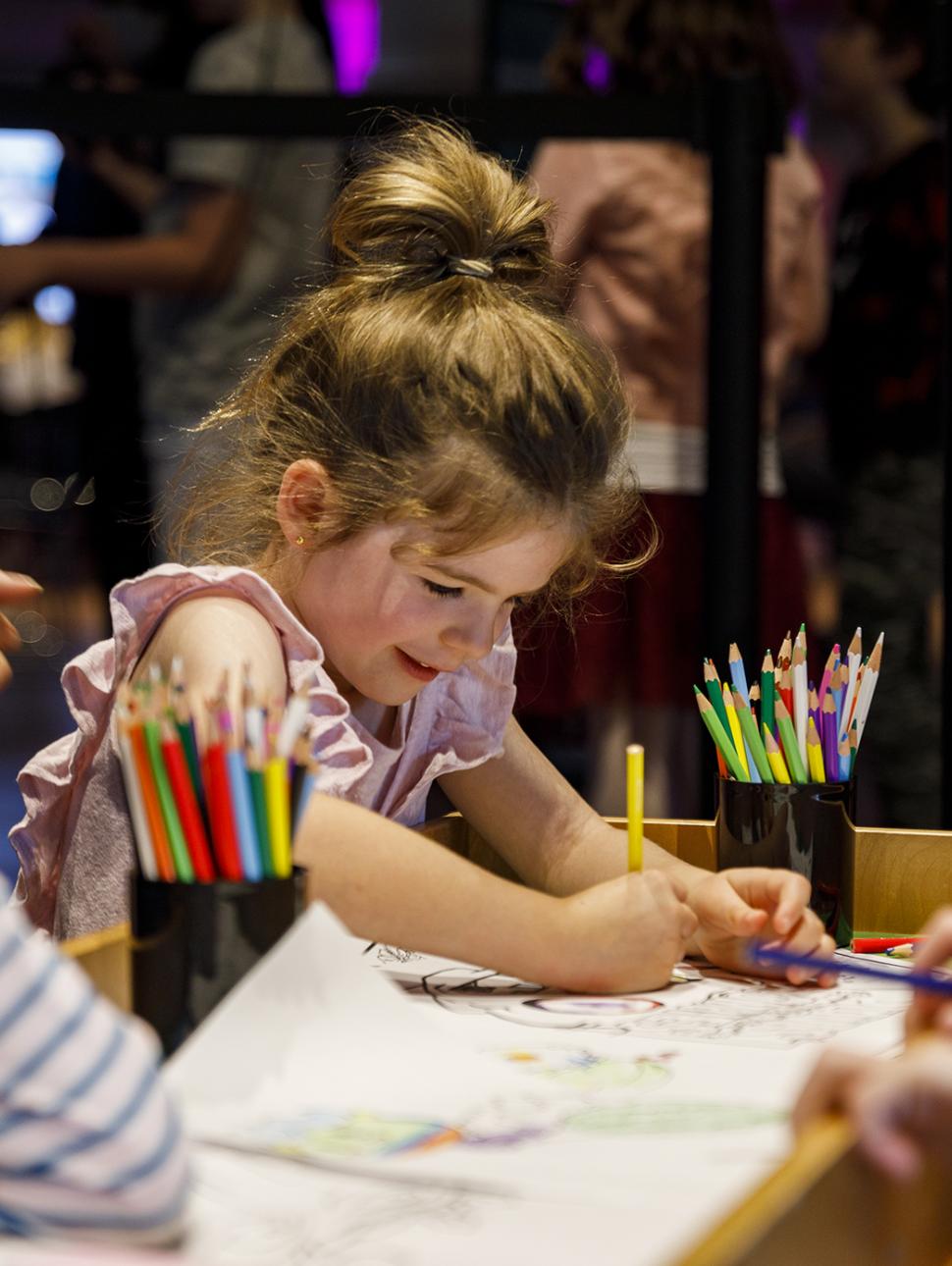 Dates
Saturday 2 – Sunday 17 July | 10am – 2pm
Dates
-
-
-
-
-
-
-
-
-
-
-
-
-
-
-
-
Cost

Free activities
*Admission fees apply for WA Maritime Museum

Bookings essential for groups of 10+
Contact 1300 134 081 to book.
Celebrate the culture of the Torres Strait with us during July as we draw inspiration from masks and turtles!
Masks and headpieces have been used since ancient times by the people of the Torres Strait in the northern-most tip of Australia, where island life is expressed through stories, music, and dance as cultural traditions handed down through the ancestors. There is even a dhari headpiece featured on the Torres Strait Island flag! 
Get crafty with collage and organic textures to make a fabulous papercraft headpiece inspired by the masks of the Torres Strait Island peoples. Then, we are taking inspiration from our hard shelled heroes of the sea, as we make turtle kites and a cute turtle paper puppet. You can even upgrade your arm's stylings with a temporary turtle tattoo! 
While you're here, explore the Evolution: Torres Strait Masks exhibition to wonder at the transformative magic of traditional masks.
*WA Maritime Museum entry fees apply to accompanying adults.
Related exhibitions
Evolution: Torres Strait Masks
Explore an exciting exhibition from time immemorial when masks were used in ceremonial rituals throughout the 274 islands that spread across some 48,000 square kilometres.
National Museum of Australia