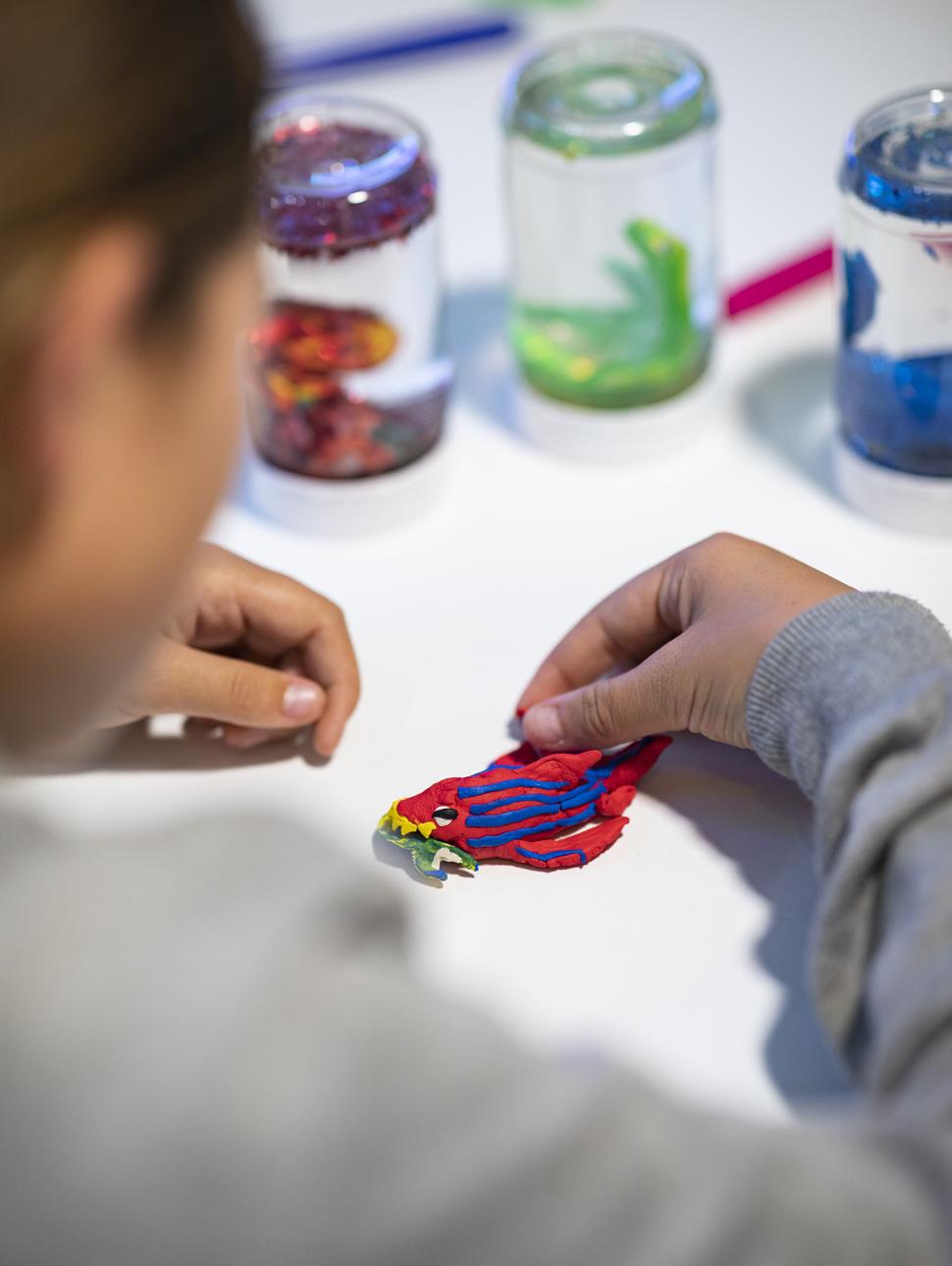 Dates
This event has now finished. Please visit
Tours & events
to see what's on at the Museum.
Monday 10 July | 10am, 11am, 12pm
Tuesday 11 July | 10am, 11am, 12pm
Dates
-
-
-
-
-
-
-
-
-
-
-
-
-
-
Ages
Suitable for ages 6+
Cost
$5 per participant 
*Admission fees apply for WA Maritime Museum
Membership
Friend Members receive 10% off ticket pricing for this event.
Ages
Developed for children ages 6+
Duration
45 minutes 
Registration
Please arrive 10mins before session commences to complete participant registration and consent details.
Essential information before you book
Sold out
This event has now finished. Please visit
Tours & events
to see what's on at the Museum.
This school holiday activity is sold out.
See some of our other fantastic school holidays activities and events.
---
We are going mad for sea monsters!
Inspire your inner mad-scientist, and get creative to make your own monster-in-a-bottle snowdome during school holidays using colourful modelling clay.
Design your own mini marine monster features, and have fun decorating the details of their floating world.
This is a fun, short workshop for those kids who love to get busy with their hands.
---
Please note, all required materials are provided.
All participants will need to have an adult guardian accompanying them for the duration of the workshop.
Related exhibitions
Millions of years ago while dinosaurs ruled the land, giant reptiles over 20 metres long hunted the depths of the sea – and they're coming back to life at the WA Maritime Museum.