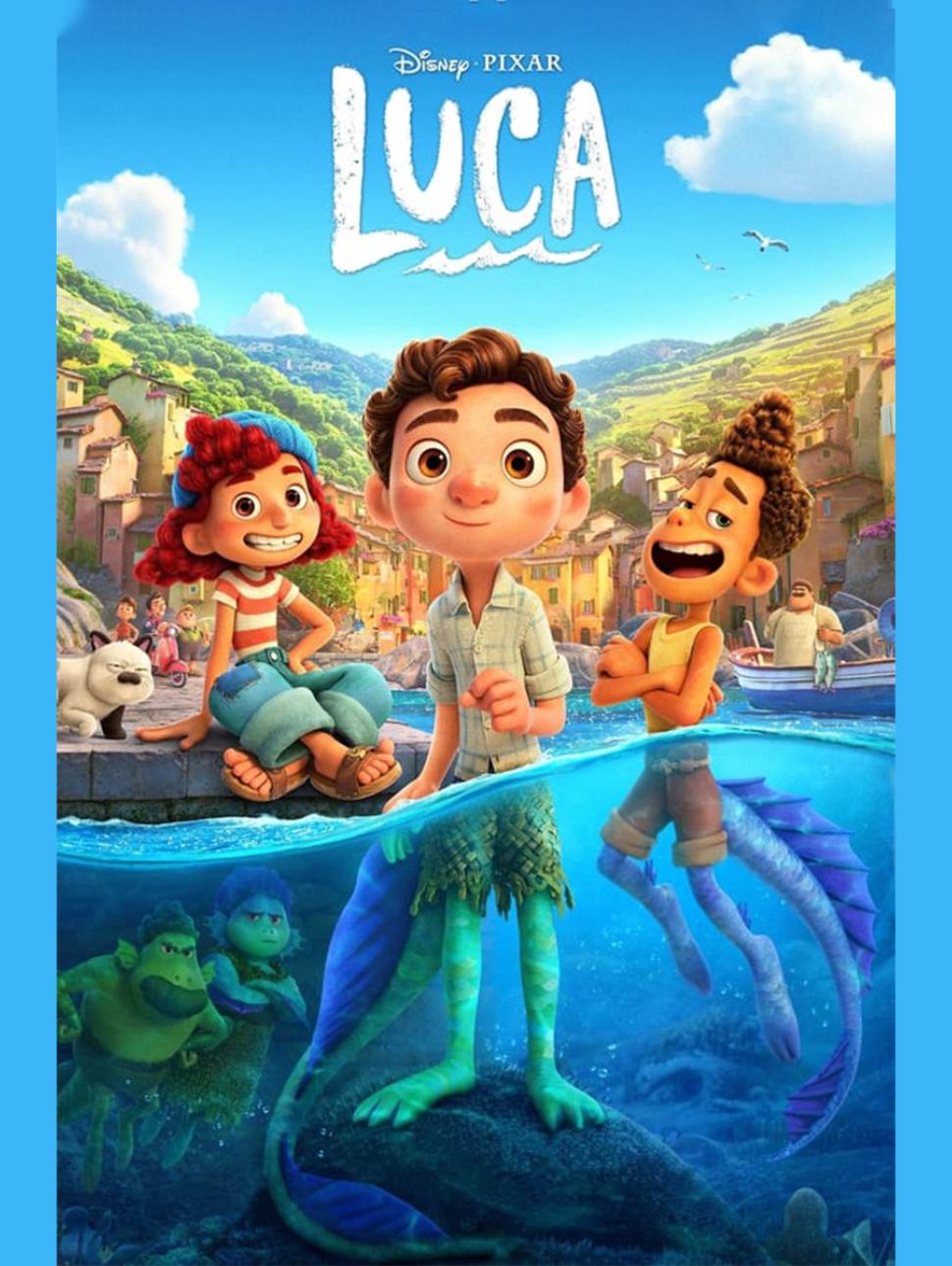 Sea Monsters After Dark - Luca (2021)
Dates
Thursday 20 April | 4pm - 8pm
Friday 14 July | 4pm - 8pm
Cost
Standard | $25
Concession | $20
Junior | $15 
Classification rating: G
Duration: 1 hour 35 minutes
Get ready for an underwater themed night with the whole family! Journey back in time and explore Sea Monsters: Prehistoric Ocean Predators exhibition and then enjoy a heart-warming family-friendly film Luca.
See just how big some of these monsters really were by getting an up close and personal look at fascinating fossils, life sized casts and models as you uncover secrets of our oceans past. 
Then, sink into comfy seats and enjoy a heart-warming family-friendly film 'Luca'. There will be popcorn and special prizes up for grabs! Disney and Pixar's original feature film Luca is a story of a curious boy and his best friend who have a big secret! They're sea monsters from another world just below the water's surface. Holding on to this secret is difficult, especially when you live in a beautiful seaside town on the Italian Riviera, filled with gelato, pasta and endless scooter rides! 
Come along with the family and enjoy a night of underwater entertainment and discovery.
---
4pm - 5pm Explore the depths of the ancient ocean in the Sea Monsters exhibition.
5pm - 5.30pm Get settled in your seat for everyone's favourite sea monster on the big screen! Grab some popcorn, water and you might even be lucky enough to score some prizes!
5.30pm - 7.30pm Relax and enjoy the heart-warming Disney and Pixar film Luca.
Related exhibitions
Millions of years ago while dinosaurs ruled the land, giant reptiles over 20 metres long hunted the depths of the sea – and they're coming back to life at the WA Maritime Museum.