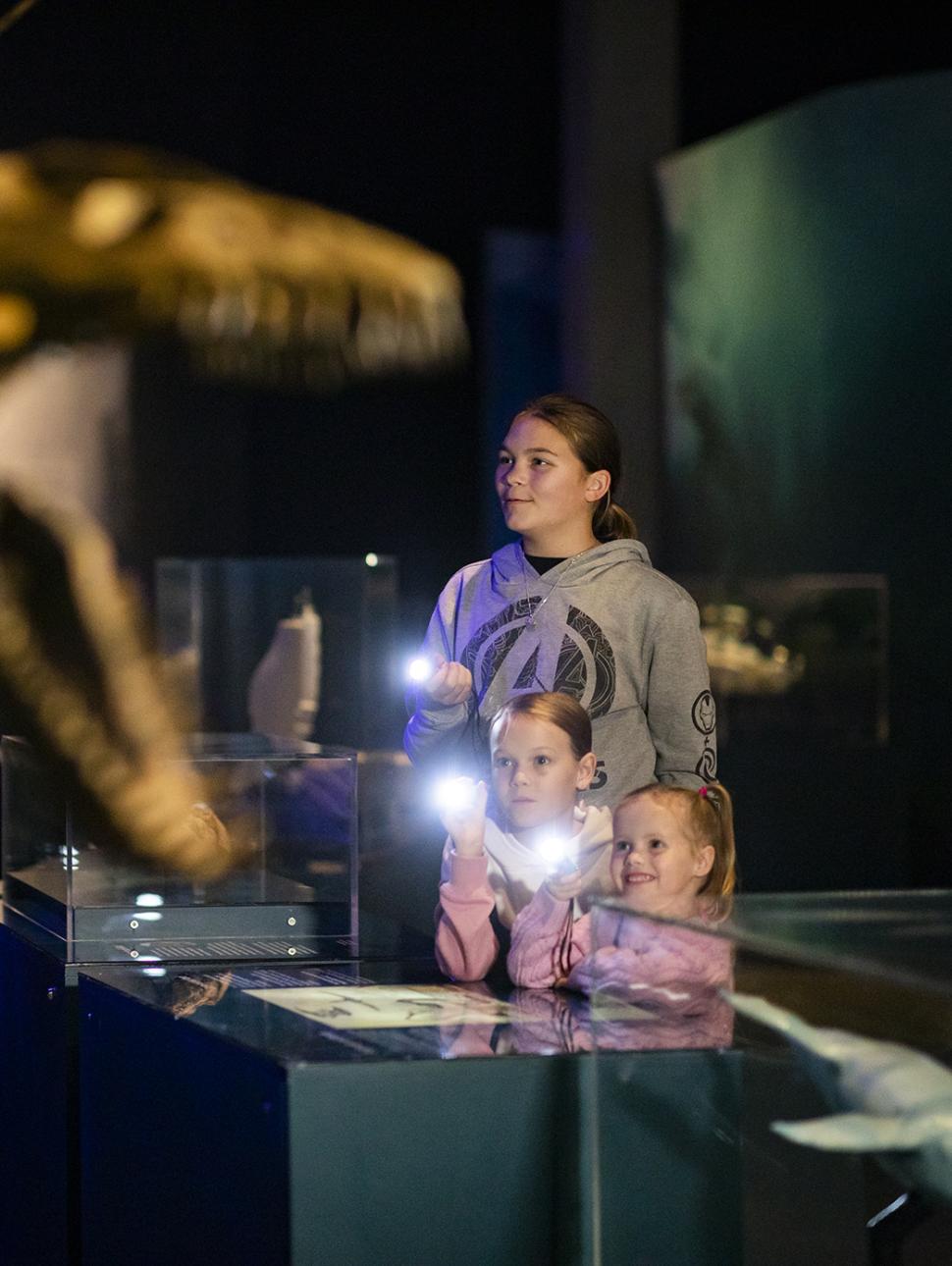 Sea Monsters: Torchlight Expedition
Dates
Tuesday 11 April | 5.30pm and 5.45pm
Thursday 13 April | 5.30pm and 5.45pm
Tuesday 18 April | 5.30pm and 5.45pm
Tuesday 4 July | 5.30pm and 5.45pm
Thursday 6 July | 5.30pm and 5.45pm
Friday 7 July | 5.30pm and 5.45pm
Tuesday 11 July | 5.30pm and 5.45pm
Thursday 13 July | 5.30pm and 5.45pm
Cost
Adult | $20
Concession | $17.50
Junior (5 - 15) | $15
Age
Suitable for ages 6 - 12
Duration
1.5 hours
Arrive 15mins before session time for registration
As the sun begins to set, and the lights go off, the creatures of the deep come to life in a special tour of Sea Monsters by torchlight.
Be guided by one of our museum educators on a journey back in time through the Sea Monsters - Prehistoric Ocean Predators exhibition. Explore gigantic ancient predators that once ruled the oceans. Follow the shapes and shadows of these amazing marine reptiles and discover what mysteries they reveal.
This intimate experience includes an opportunity to explore the exhibition with the lights on after the torchlight tour concludes.
---
Suitable for ages 6 - 12 years.
Children under 15 years must be accompanied by an adult.
Sessions available at 5.30pm and 5.45pm.
Related exhibitions
Millions of years ago while dinosaurs ruled the land, giant reptiles over 20 metres long hunted the depths of the sea – and they're coming back to life at the WA Maritime Museum.