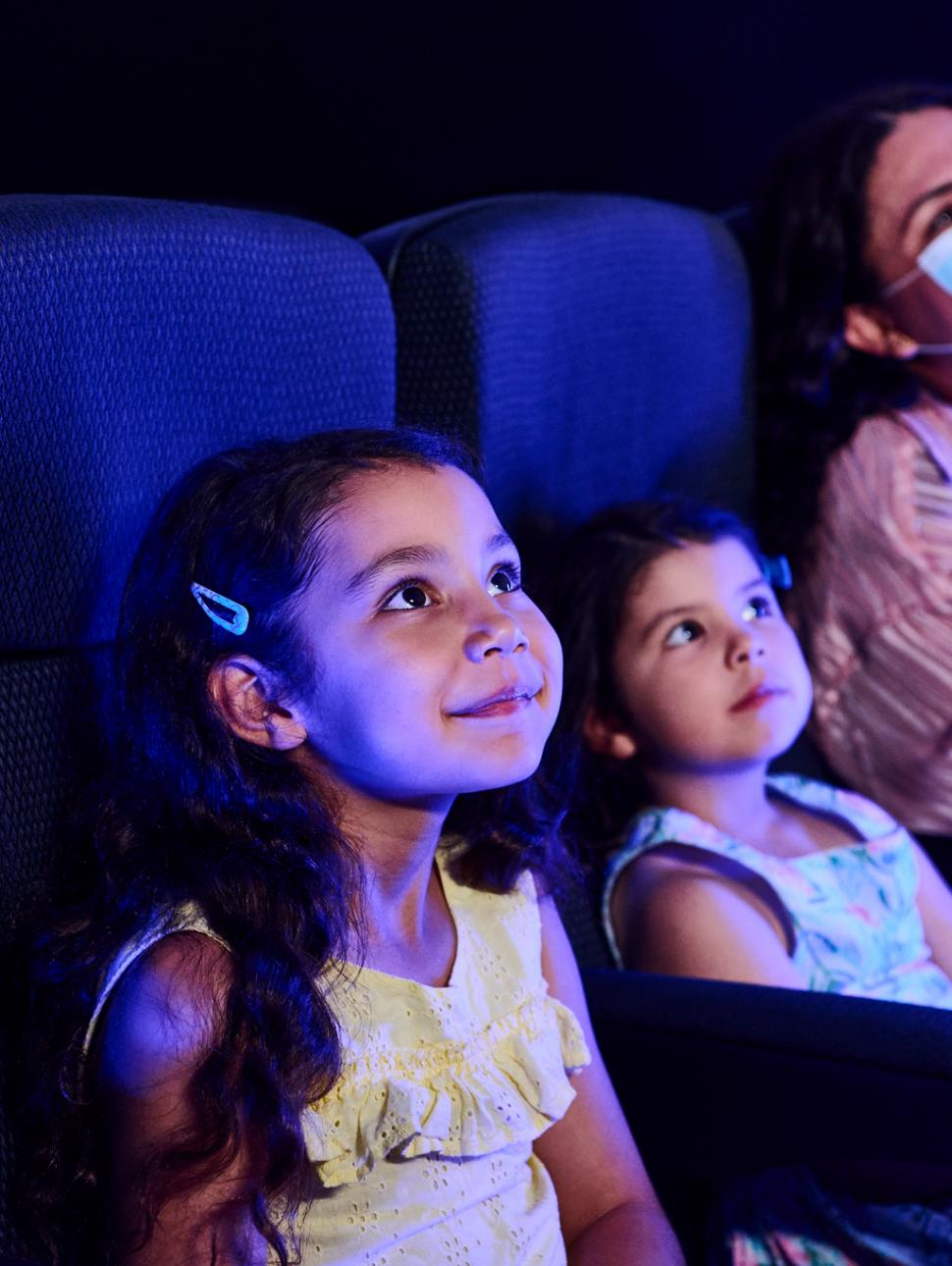 Under the Dome: Cinema Experience
Dates
Screening daily | 10am, 10.45am, 11.30am,
12.15pm, 1pm, 1.45pm, 2.30pm, 3.15pm & 4pm
Cost
Standard | $15
Concession | $12.50
Junior | $12.50
Films screening listed below
WA Museum has partnered with Fremantle documentary company, Prospero Productions, to bring you an immersive cinema experience, Under the Dome.
Enjoy documentary films throughout the year in this unique, boutique, 22-seat, 180° curved dome cinema with 5.1 surround sound.
Let us transport you to other worlds through films specially created for this dome experience, by a local team dedicated to showcasing the wonder of our state and sharing our stories.
We'll be screening films daily that combine the natural world, history, science, technology and adventure, giving you a deeper insight into Western Australia.
Please note, Under the Dome: Cinema Experience is not suited for children 4 years and younger.
---
Session times
10am – Ningaloo: Australia's Other Great Reef
10.45am – Whale Super Highway
11.30am – Star Dreaming
12.15pm – Ningaloo: Australia's Other Great Reef
1pm - Whale Super Highway
1.45pm - Star Dreaming
2.30pm – Ningaloo: Australia's Other Great Reef
3.15pm – Whale Super Highway
4pm – Star Dreaming
Under the Dome is screening daily. The dome cinema is air-conditioned and has two seats that can be removed to accommodate one wheelchair.
---
Explore the films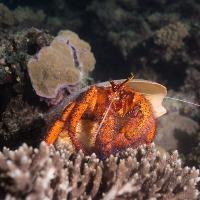 Ningaloo: Australia's Other Great Reef
Young marine scientist, Anna Cresswell, aboard mini-submersible Odyssea, embarks on a daring voyage into the labyrinth of Western Australia's iconic Ningaloo Reef. Her mission is to witness the annual, synchronised mass coral spawning.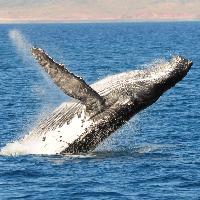 Whale Super Highway
Follow humpback whales and blue pygmy whales on their 6,500-kilometre migration down the coast of Western Australia to the freezing waters of Antarctica and back again. Once hunted to the brink of extinction, humpback whales have made an extraordinary recovery. Today, Western Australia has the largest population of migratory humpbacks in the world, with more than 35,000 humpbacks travelling this stretch of water annually.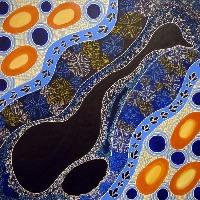 Star Dreaming
Look to the stars and take a breathtaking journey through science and Aboriginal culture with Star Dreaming – fusing live action with cutting edge technology and astrophysics. Follow as two children go on a magical odyssey through time and space, exploring the mysteries of the Universe and the ancient stories of Yamaji people from the Murchison region.
---
Supported by:
Ningaloo: Australia's Other Great Reef

Whale Super Highway

Star Dreaming