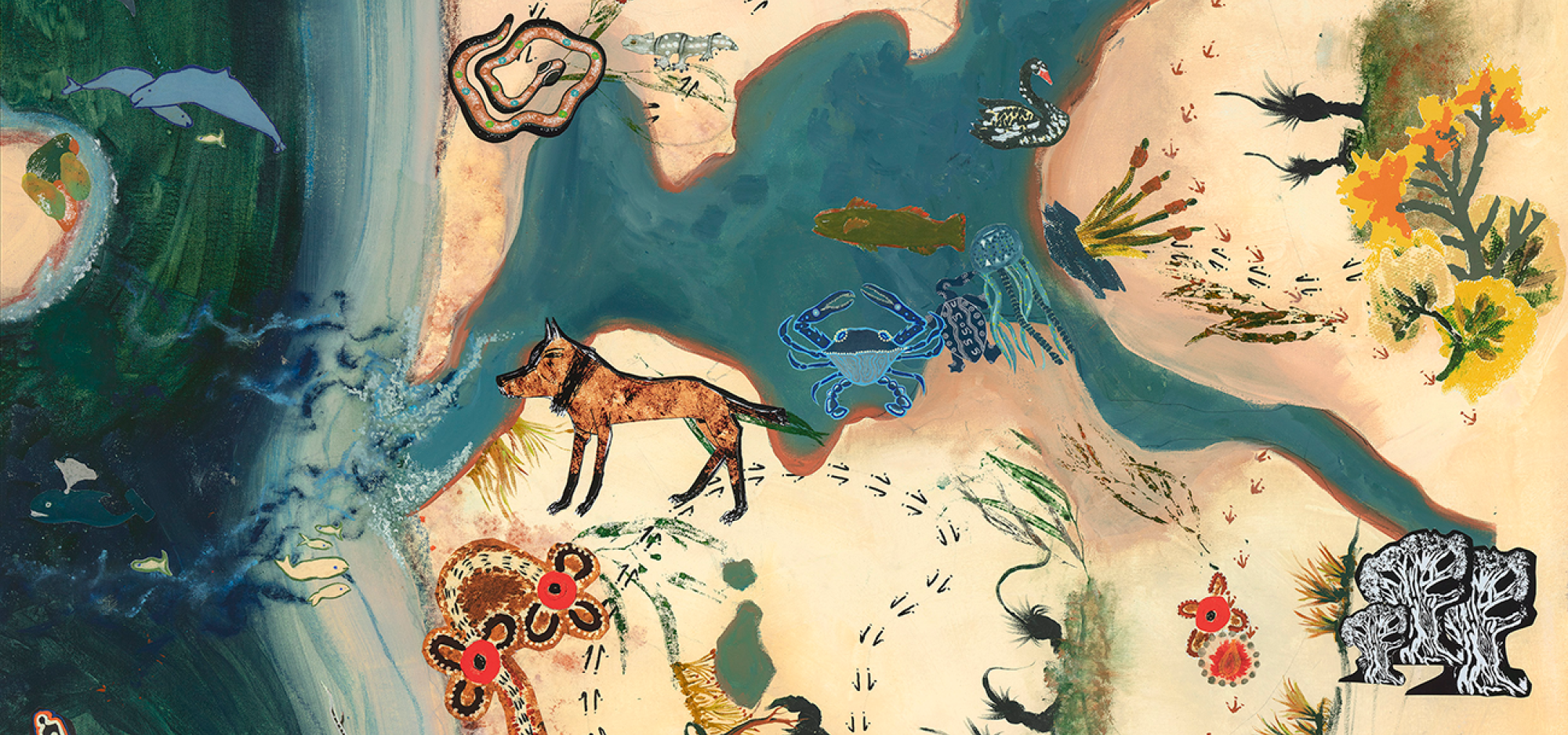 Working with Nyoongar Elders and community members, Elders Len Collard and Geri Hayden led decoding workshops that used local knowledge, language, memories and stories to capture the landscape.
Visit the five decoded locations in Walyalup; Dwertawirrinup Cantonment Hill, Manjaree Bathers Beach, Beeliar the Waterways, Wattern the Ocean and Waugal Mia Rocky Bay.
Explore the stories of each place on the interactive digital map and reflect on the changes over time.
Place Names Walyalup was produced by Community Arts Network in partnership with Moodjar Consultancy, the Nyoongar community and the City of Fremantle.
Click the pins on the map below for detailed access instructions for each site. You may like to consider using public transport or driving to Dwertawirrinup and Waugal Mia as they are 30 and 50 minute walks from the Maritime Museum.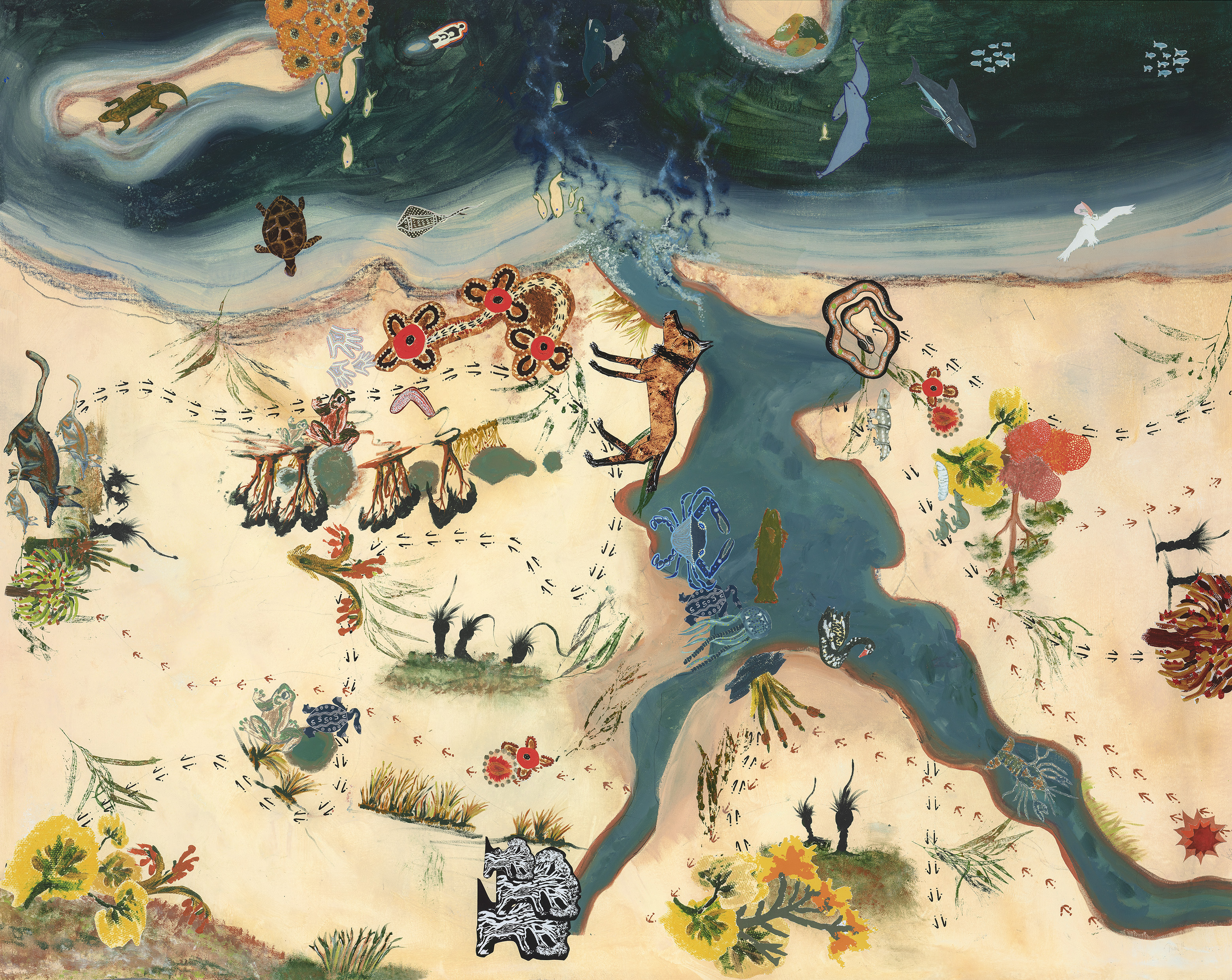 More than 40 individual artworks and a large cultural map were created as part of the Place Names Walyalup project.
Courtesy Community Arts Network
Please note: if you are using Google Maps to navigate to Manjaree Bathers Beach, you will be guided to a central location. Depending on your starting point, if may be quicker to navigate to Manjaree using the map pin and directions on this page.