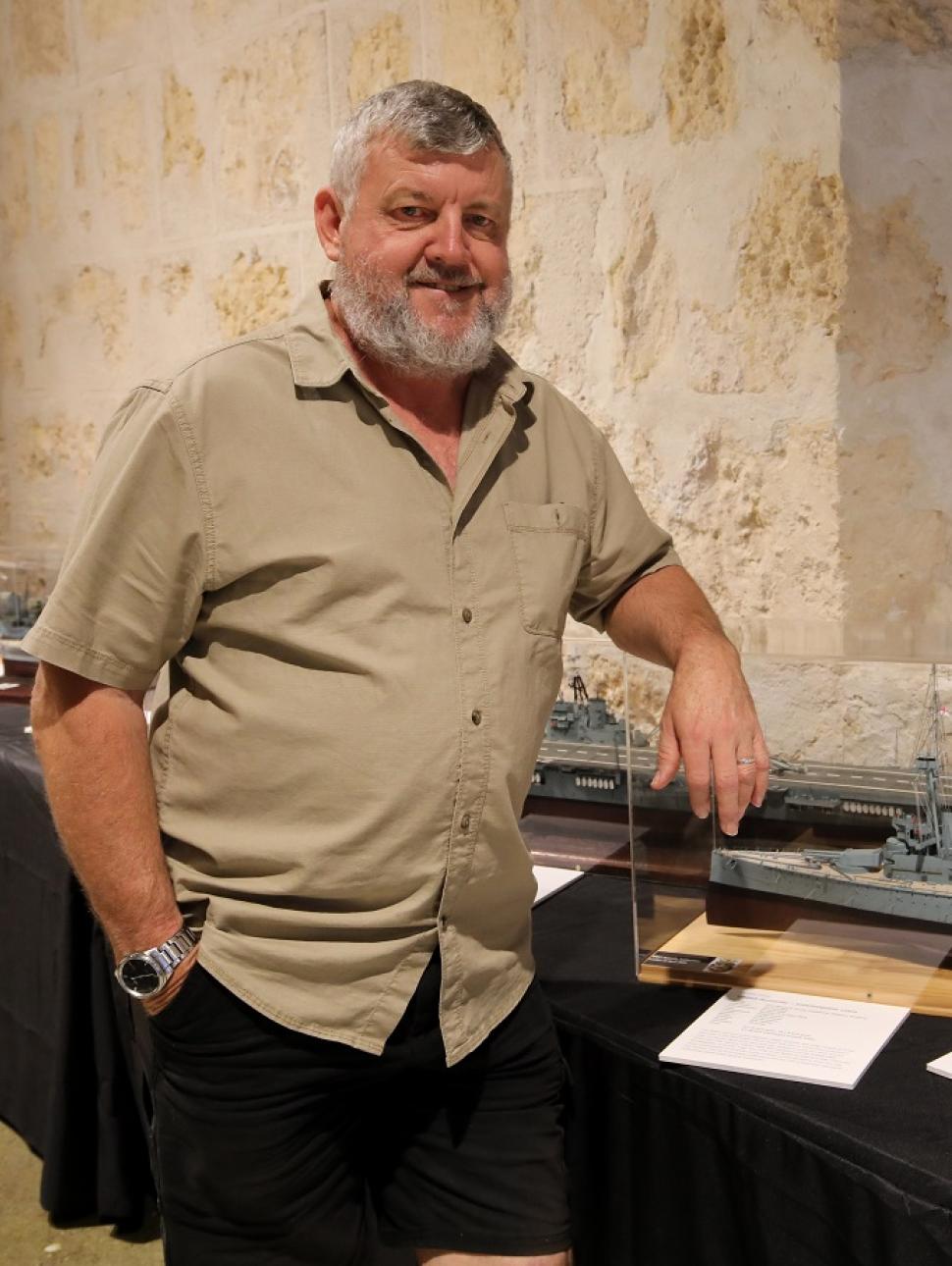 In-gallery Conversations: Naval Sea Power in Miniature
Dates
Thursdays & Saturdays | 9.30am - 1pm
Dates
-
-
-
-
-
-
-
-
-
-
-
-
-
-
-
-
-
-
-
-
-
-
-
-
-
-
-
-
-
-
-
-
-
Meet the creator of the Naval Sea Power in Miniature exhibition and engage in conversations around the artistry and historical context of these model warships.
Get a close up look at the detail in miniature models of the Leeuwin and Koombana and marvel at the centrepiece of this unique exhibition; two of the most famous British warships, HMS Dreadnought and HMS Hood.  
Take advantage of chatting with Gerry Westenberg on Thursday and Saturday mornings and engage in captivating conversations as you explore the extraordinary exhibition. Gain additional insight as you learn firsthand about the intricate details and craftsmanship of these miniature naval vessels.
Gerry has created incredible miniature ship models spanning over 40 years. Discover the stories behind the meticulously constructed warships, their historical significance, and the passion that drove the Gerry to bring them to life. 
Related exhibitions
See exquisite handmade ship models built by Gerry Westenberg.