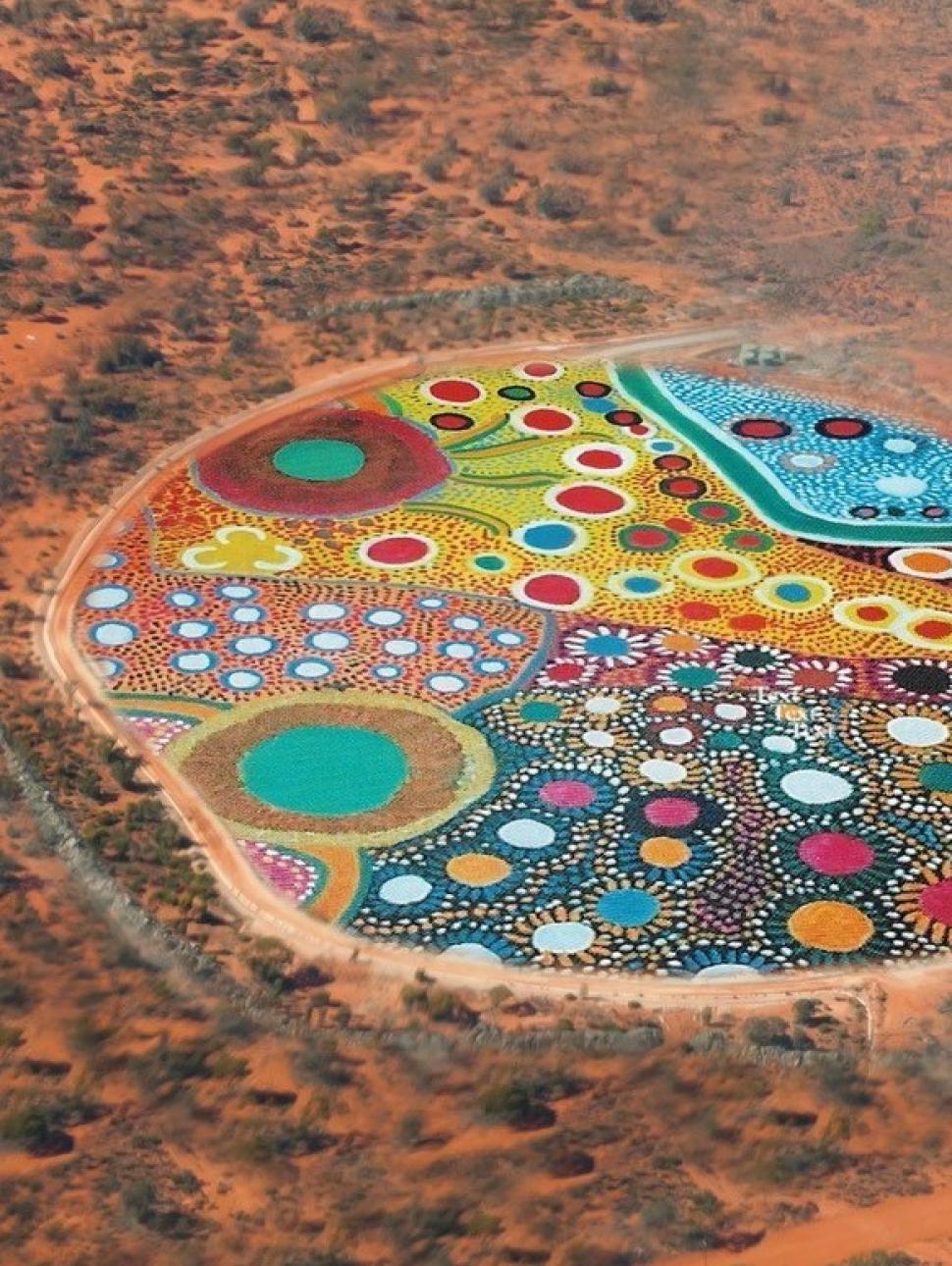 Artists in Residence - Reclaim the Void
Dates
This event has now finished. Please visit
Tours & events
to see what's on at the Museum.
Monday 20 - Sunday 26 February: 10am to 12.30pm and 1.30pm to 4pm
Cost
Included in general admission | Drop in
This event has now finished. Please visit
Tours & events
to see what's on at the Museum.
We are excited to welcome Reclaim the Void artists Vivienne Robertson, Lucy Ridsdale and Rachel McKenzie for an Arts Residency at Boola Bardip.
Reclaim the Void was born from Ngalia elders in Leonora, Western Australia, expressing their pain and grief at 'those gaping mining holes left all over our country'. The idea was conceived to symbolically 'seal' one of the holes with an artwork expressing the story of country.
The artists will be weaving rugs using exquisite hand-spun khadi generously donated by Woven Stories. Visitors are invited to come and chat about this project of many hands weaving country whole.
Looking for other Reclaim the Void programs? See our 'Reclaim the Void weaving workshops'. 
Reclaim the Void is informed by Ngalia Western Desert traditional knowledge, spirituality and culture, through the Ngalia Heritage Research Council (Aboriginal Corporation), and is immersed in the cultural custodianship of elders past, present and emerging. It is supported by DLGSC, Lotterywest and Arts Impact WA.


 
---
Partner: Reclaim the Void 
Location: Level 3
Related exhibitions
This exhibition has now finished. Please visit
Exhibitions
to see what's on at the Museum.
New month, new exhibition. February's community exhibition showcases Reclaim the Void, a unique project that aims to create a huge contemporary artwork assembled from thousands of recycled rugs.
Rugs on the rocks photo Vivienne Robertson
Vivienne Robertson