Celebrating NAIDOC with Dr. Hannah McGlade
Dates
This event has now finished. Please visit
Tours & events
to see what's on at the Museum.
Thursday 14 July | 6.30pm – 9pm
Cost

Standard | $18
Concession | $16
Auslan | $16
Fan Member | $15
Friend Member | $13

Buy 4 or more In Conversation events in the series and receive 15% off the total purchased
This event has now finished. Please visit
Tours & events
to see what's on at the Museum.
The 2022 the NAIDOC theme Get Up Stand Up Show Up is a rally cry for Aboriginal and non- Aboriginal people to continue to push hard for systematic change.
Aboriginal people have suffered from historic injustices since colonization. This year's theme is a reminder that the relationship between Aboriginal and Torres Strait Islander peoples and non‑Indigenous Australians needs to be based on justice and equity.
Our host for this panel, Gningala Yarran, speaks with Noongar woman, human rights lawyer, and academic, Dr. Hannah McGlade, as she shares her experiences of a distinguished career that has been focused on justice for Aboriginal people.
---
 In Conversation: Human Rights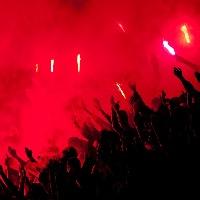 In Conversation is a monthly series of thought-provoking topics exploring big questions, ideas and human narratives. Curated in collaboration with The Museum of Freedom and Tolerance (MFT), this series brings human rights stories to the foreground.
The eight-part discussion explores a range of contemporary human rights issues through stories of resilience and action, shining a spotlight on overcoming prejudices in the face of persistent challenges and slow progress. It asks the question, how do human rights affect us in our daily lives, and how can we better acknowledge our responsibilities in balancing any given right with the rights of others?