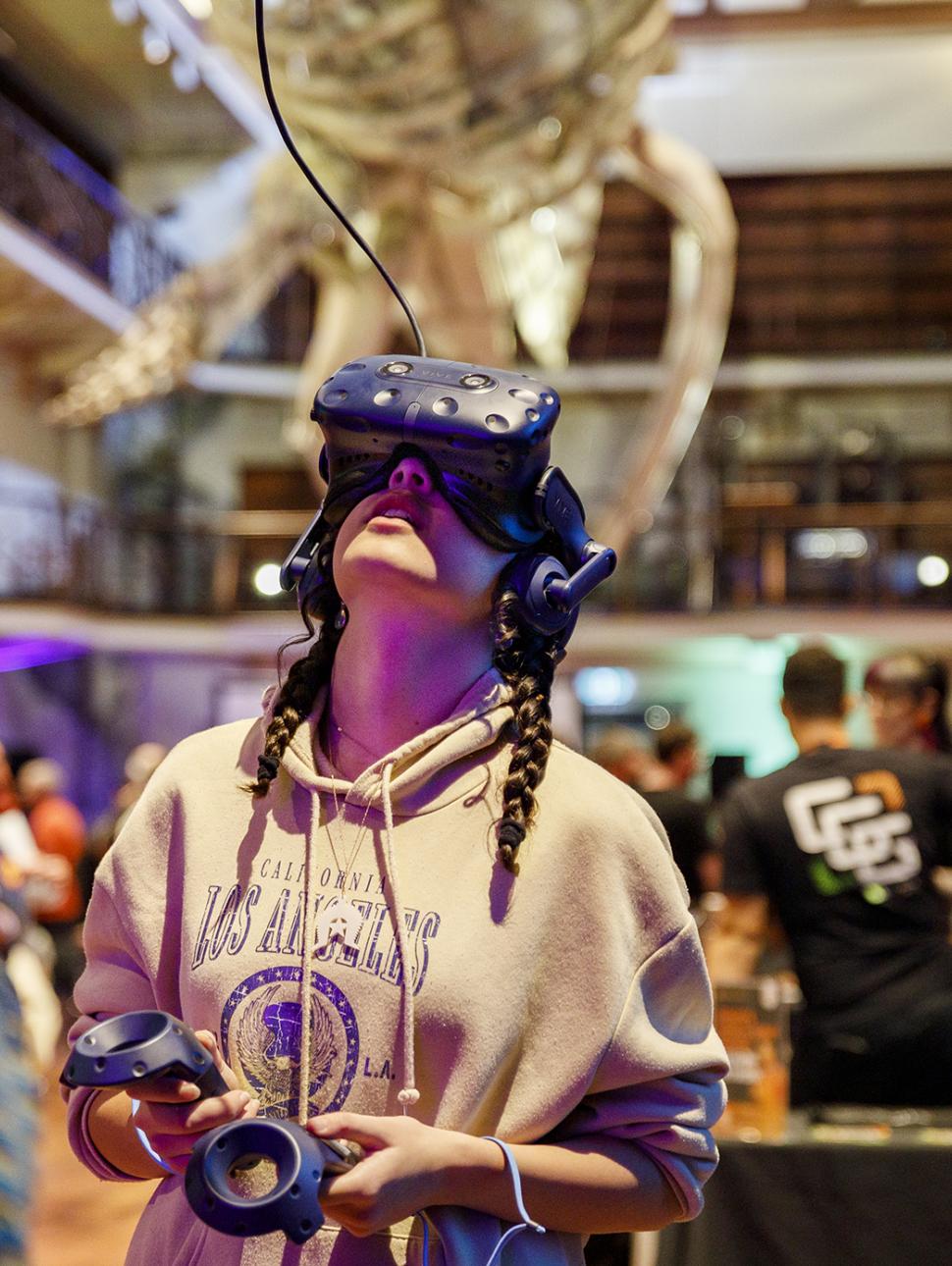 Cost
General entry fees applies
This event has now finished. Please visit
Tours & events
to see what's on at the Museum.
Join us as we celebrate the prehistoric world with a full day of free dino-mite activities under Otto the Blue whale.
Dinosaurs have been extinct for 65 million years, yet these incredible creatures spark children's and adults' imagination and curiosity like no other. 
Make your own fossil to take home, draw and print your own pollen pores, learn to make comics and build a dino skeleton in a minecraft world. From virtual reality to live raptors, we have something for the whole family to enjoy.
Throughout the day, we will have a series of especially curated talks that you can listen to:
| | |
| --- | --- |
| 10.15am | Prehistoric WA Museum, Daniel Schoknecht (WA Museum)  |
| 11am | From Dinos to Birds, WA Birds of Prey Centre |
| 11.45am | 1 Skink, 2 Skink, Big Skink, Blue Skink, Dr Kailah Thorn (University of Western Australia)  |
| 12.30pm | Fossicking for Fossils: Adventures in the Cretaceous marine outcrops of WA, Helen Ryan (WA Museum)  |
| 1.15pm | How meat-eating dinosaurs took over the world, Rhys Meyerkort |
| 2pm | Gogo fish and the lost fauna of Australia's first Great Barrier Reef, Kate Trinajstic (Curtin University) |
After you have checked out Hackett Hall, head over to Dinosaurs of Patagonia and walk with the largest dinosaurs to ever roam the Earth!
---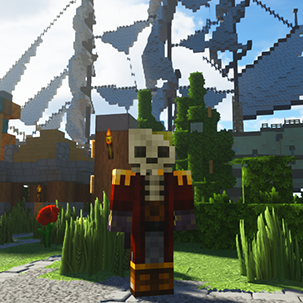 Dino World 
LibraryCraft is an award-winning free Minecraft Java server for 7 to 17 year old WA Minecrafters.
Head to the LibraryCraft booth to hear all about this awesome community and build your own dinosaur skeleton in our custom Dino World.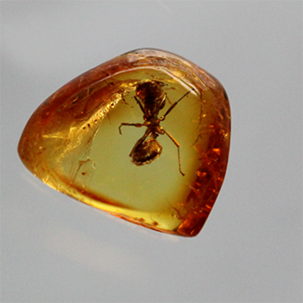 Trapped in time
Scientists learn a lot from amber, a special material that can preserve animals and plants for millions of years.
Make your own amber fossil and take it home – a keepsake that will, literally, last forever.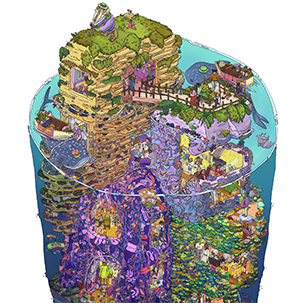 Bone digger comics
Join the Perth Comic Arts team as you make your very own short comic that details an incredible palaeontological discovery!
You'll have to contend with dangerous dig sites, rascally rivals and wild weather as your character searches for the fossil that will make them famous.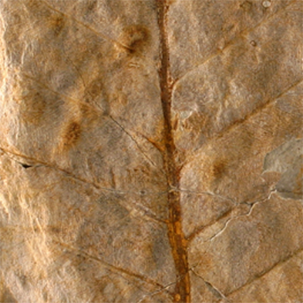 Palaeobotany
Do you know what kind of plants existed in prehistoric times? Join doctor Daniel Peyrot from the University of Western Australia and find out! Draw and print your own pollen pores and see what herbivorous dinosaurs ate under the microscope.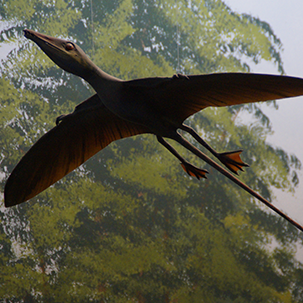 Pteroplanes
Named after the amazing pterodactyl, the pteroplane is a special Dino Lab aircraft that comes alive in the air.
Do you have what it takes to compete with other flying reptiles? Join our paper plane making competition to find out!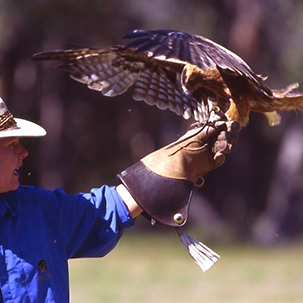 Live Raptors
Get up close and personal with dinosaurs' closest living relatives!
See the stage show about Australian raptors and then meet-and-greet with the feathered stars of WA Birds of Prey Centre.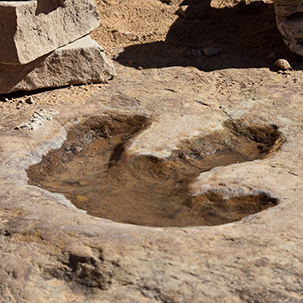 Trace Fossils
Although most fossils are formed from the hard parts of an organism, some are indirect signs of prehistoric life – a worm's trail or a theropod footprint.
These are known as trace fossils. In this booth, visitors learn how to draw fossils and make them look like they really are imprinted in stone.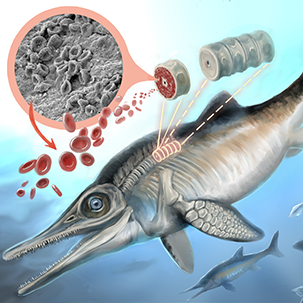 Exceptional Preservation of Fossils
Come and meet some of the scientists doing ground-breaking research by looking into our past.
Check out some unique and remarkably preserved fossils, then head to our special prehistoric dig and become a palaeontologist. Everything you find is yours to keep!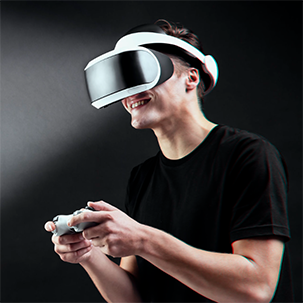 Open Brush VR
Dino Lab invites you to unleash your creativity with three-dimensional brush strokes.
This special VR experience allows visitors to create one of the most beautiful creatures to have first appeared during the Cretaceous period – the butterfly.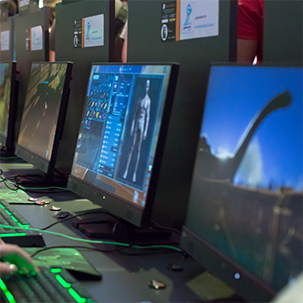 ARK Survival Evolved
In this action-adventure survival game, players are challenged to survive on a mysterious island where they need to gather resources, craft tools, build shelters and capture and tame dinosaurs.
Please note: This game is classified as mature accompanied (MA 15+)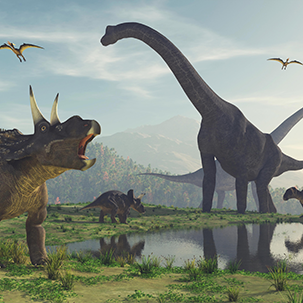 Dino Photo Booth
If you're a fan of social media, our photo booth and special props will keep you entertained.
From palaeontologists' hats to dino jokes, we'll have something for the whole family.
Related exhibitions
This exhibition has now finished. Please visit
Exhibitions
to see what's on at the Museum.
Dive into the chronicles of this ancient past, travel through the deserts of Patagonia, reveal mysteries of nature and understand your place as a human being in the complex balance of our natural history.