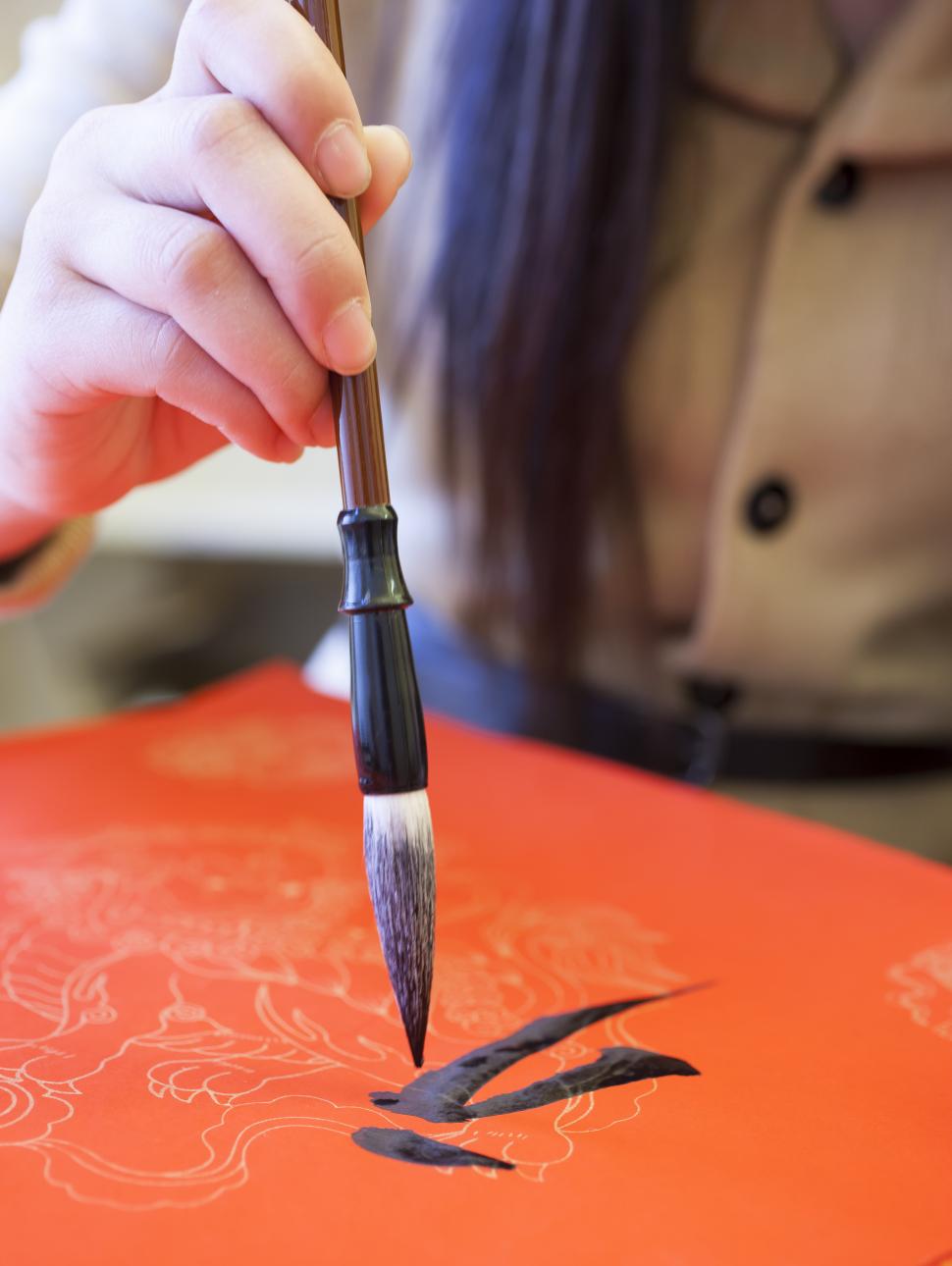 Discover China — Culture and Craft Workshops
Dates
Sunday 7 March 2021 | 10.30am - 12pm
Sunday 2 May 2021 | 10.30am - 12pm
Sunday 6 June 2021 | 10.30am - 12pm
Sunday 1 August 2021 | 10.30am - 12pm
Sunday 5 September 2021 | 10.30am - 12pm
Sunday 7 November 2021 | 10.30am - 12pm
Sunday 5 December 2021 | 10.30am - 12pm
Presented by
Confucius Institute at UWA
Presented in partnership with the Confucius Institute at UWA, an organisation that focuses on teaching Chinese language and providing cultural training, working across community, education and business to increase understanding and recognise the value of multiculturalism.
The next session includes calligraphy, tea appreciation, paper cutting and oracle bones and Chinese characters. Participants can join at any time between 10.30am and 12pm. Suitable for all ages and abilities – families are welcome! 
Calligraphy:  Known as shūfǎ 书法 ("the way of writing"), this ancient art uses brush and ink to render Chinese writing with beauty and meaning. Enter a calm, creative world as we show you how to use brush and ink to write basic Chinese characters. 
Tea appreciation: For thousands of years, chāyì 茶艺 (the art of tea) has been a cornerstone of Chinese society. We invite you to be our guest in this age-old ceremony. Savour the moment and learn about the seven types of tea, the way tea is grown and picked, and the etiquette of serving and drinking it. 
Paper cutting: Paper was invented in China in the 2nd century BCE, but historians think that even before then people may have used thin material such as leaves and silk to cut materials into beautiful decorative shapes and patterns. Learn how to transform simple sheets of paper into creations designed to express happiness and festivity through the unique folk-art form known as jiǎnzhǐ 剪纸 ("paper cutting").
Oracle bones and Chinese characters: Oracle Bones were used three thousand years ago to predict the future and seek guidance from gods and ancestors. The symbols inscribed on the bones were inspired by nature and are the earliest known form of Chinese writing, as well as the root of modern Chinese characters. Join us in a fun game and discover how reading simple Chinese words might be easier than you think.
This workshop is part of a series happening on the first Sunday of every month (excluding school holidays).
---
Organiser: Confucius Institute at UWA [confuciusinstitute.uwa.edu.au]
Location: Woodside Learning Studios