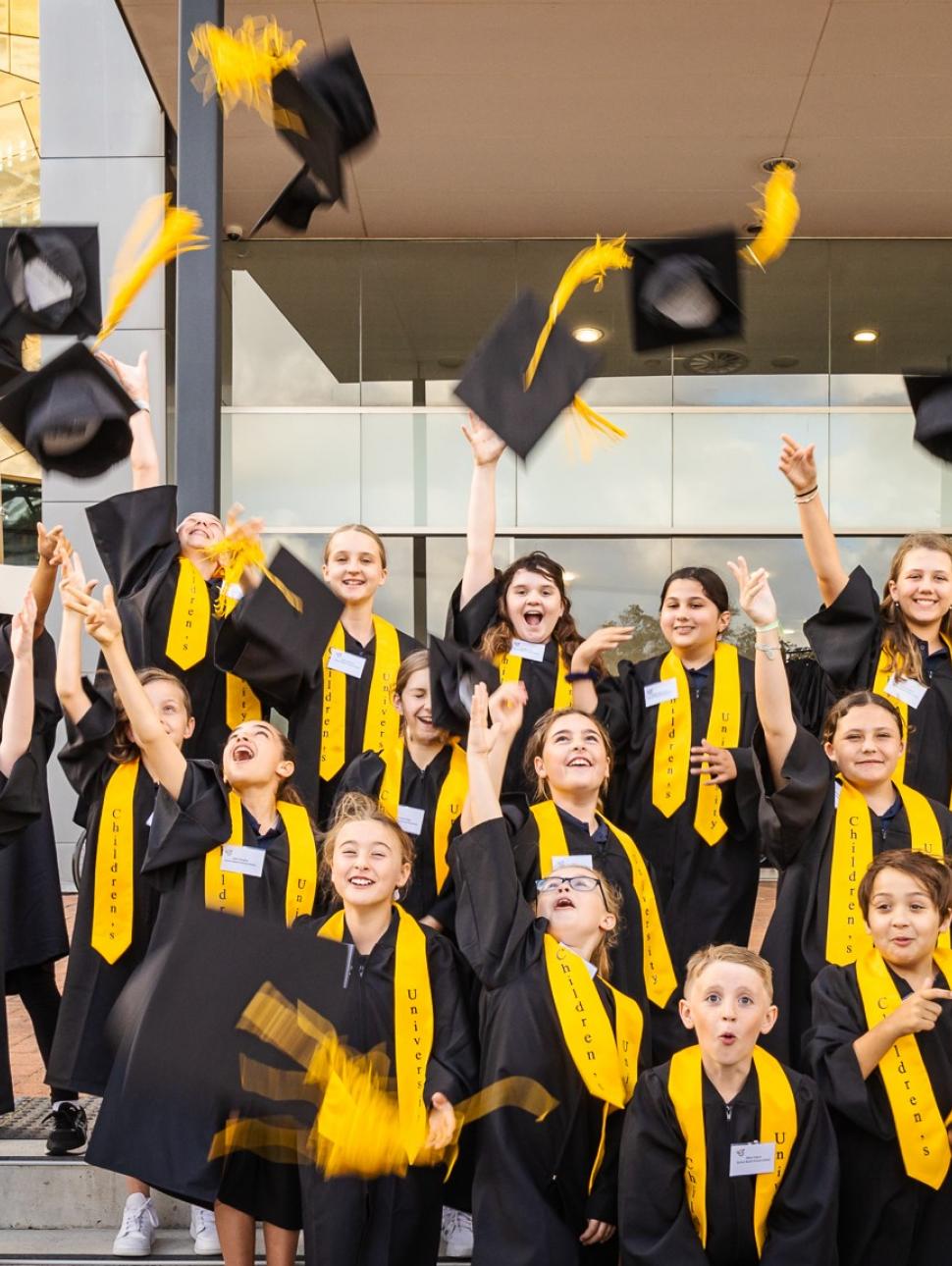 Children's University Learning Destination
WA Museum Boola Bardip is proud to be a Children's University Learning Destination and welcomes a visit to the Museum as a great opportunity to add to your Passport to Learning. 
What's on Offer?
On planning your visit, think about whether you would like to explore an exhibition or join a special tour and event. 
Our permanent exhibitions are a great place to start and can be explored all year free of charge: 
Ngalang Koort Boodja Wirn: Our heart, Country, spirit 

Innovations: Creative minds, amazing ideas 

Stan Perron WA Treasures: Highlights from the State's collections 

Reflections: Our people, our stories 

Changes: Transforming landscapes 

Origins: Land, water, sky 

Wild Life: Discover nature's diversity 

Connections: Our place in the world 
You can download Gogo, a free digital guide for your smartphone to bring with you (or borrow a device at the ticket desk).  
We often have special temporary exhibitions such as Virtual Realms: Video Games Transformed or Dinosaurs of Patagonia that offer a great opportunity experience something unique. 
Or you might like to join something special such as Codebreakers, a part scavenger hunt, part escape room self-guided family tour with a twist; or a drop and leave school holiday program, enabling juniors to experience the Museum independently. 
Passport Information
Don't forget to bring your Children's University passport with you so that you can obtain a stamp for your visit. You can have this stamped by a friendly staff member at the main ticket desk (ground floor next to the Museum Shop). 
Children's University
The Children's University opens young minds to a world of learning by encouraging children to discover new passions, visit new places and above all, by making learning fun!  
Through the program, children and families can explore community Learning Destinations such as WA Museum Boola Bardip, as well as public libraries, zoos, parks, museums, sports clubs, universities, and other organisations. There are so many activities to try at school, in the community, and online! 
Children participate in extracurricular activities of their choice in their own time, e.g. during lunchtime, after school, weekends and holidays. Through a Passport to Learning, children keep track of their learning and are recognised through a formal graduation celebration at the university – dressed in cap and gown! 
The Children's University WA Partnership is jointly delivered by Edith Cowan University (ECU), the University of Western Australia (UWA), and Children's University Australasia. It is a proven, global model, operating across hundreds of schools in Australia, New Zealand and the UK.  
To learn more, visit: www.ecu.edu.au/childrens-university or www.uwa.edu.au/childrens-university