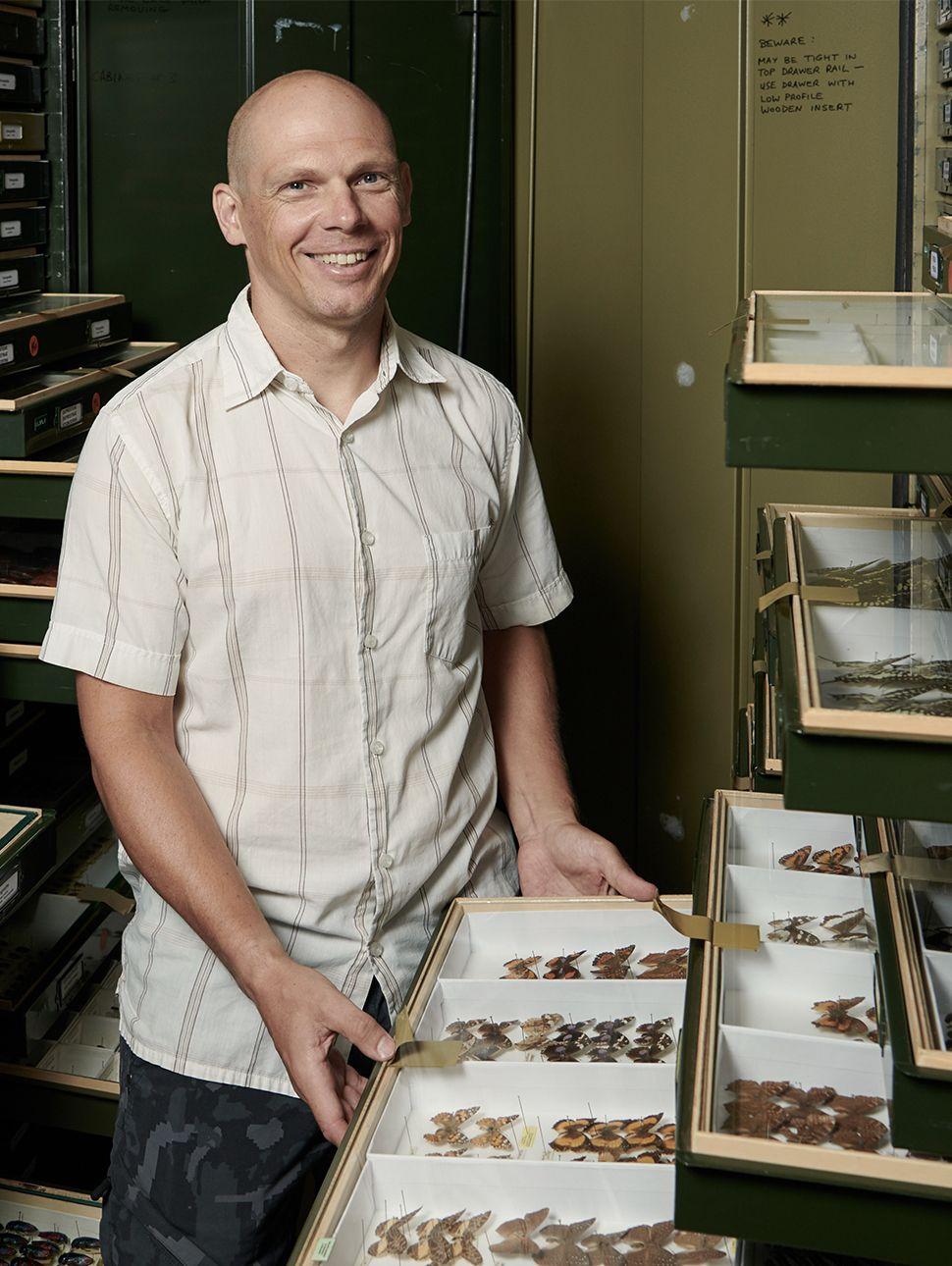 Entomology: behind-the-scenes
Dates
Wednesday 24 February 2021 | 1pm - 1.30pm
Most people don't give insects a second thought – but did you know that insects are the most diverse animals in the world and without them we would be in serious trouble?
Join Dr Nik Tatarnic as he introduces you to some of the current insect-related research taking place at the Museum and leave feeling inspired to pay closer attention to these amazing animals.
Dr Nik Tatarnic 
Nik is a biologist specializing in the evolution and behaviour of insects and has been a curator of Entomology at the Western Australian Museum since 2013.
Born in Canada, he completed his undergraduate degree at the University of Toronto, and a master's degree at the University of Alberta.
After an especially cold winter (-40°C) he moved to Australia, where he completed his PhD at the University of Sydney and the Australian Museum in 2008.
 
---
Location: Learning Studios
Meet the Museum is a casual, weekly presentation where you can meet some of the Museum's scientists, historians, researchers and curators as they share their expertise and passions.
Discover fascinating stories and explore what goes on behind-the-scenes.
If you register for a tour, program or an event, general entry is included in your booking.