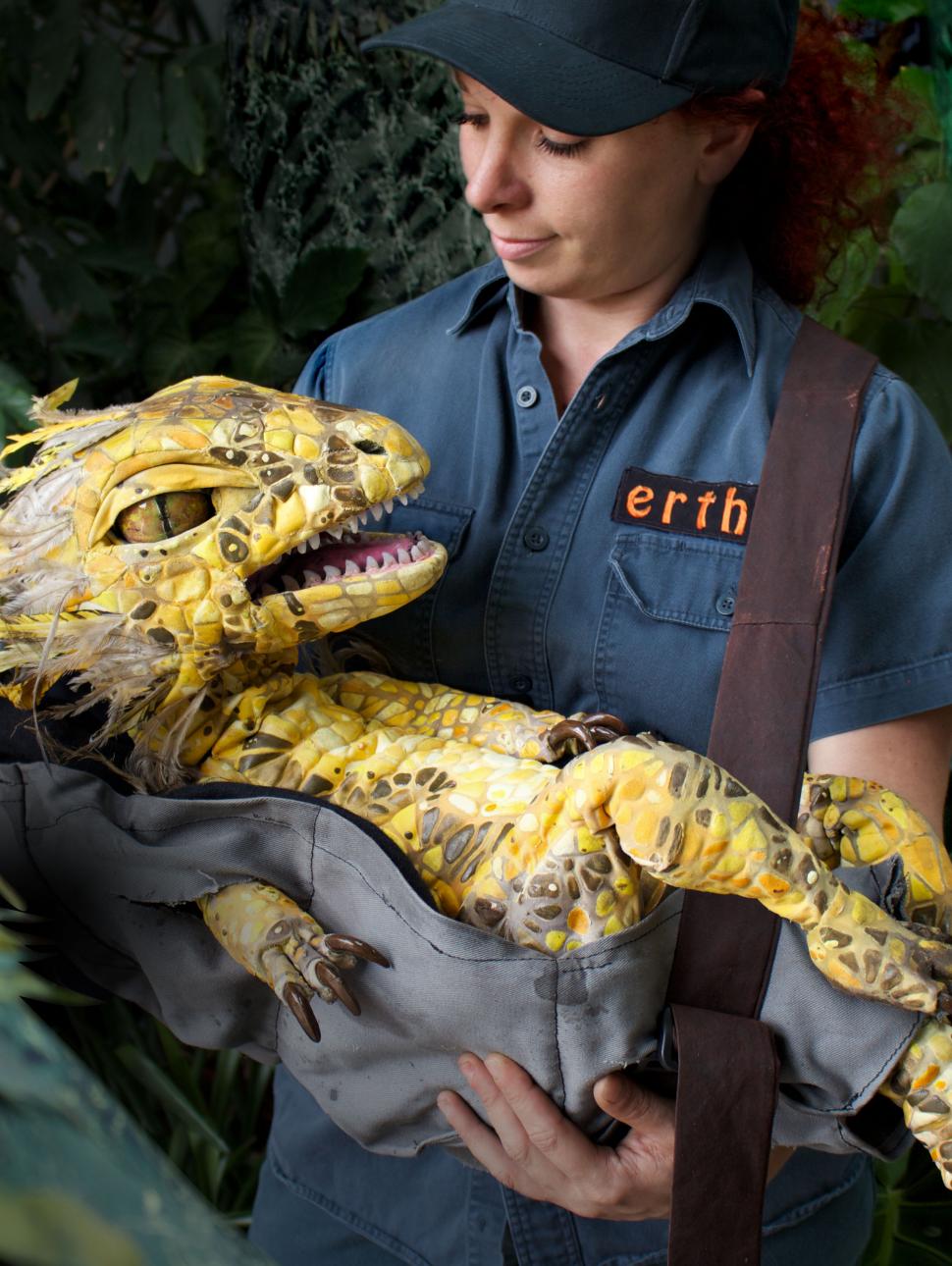 Erth's Dinosaur Zoo
Dates
Saturday 3 –⁠ Sunday 18 April | 10am, 12pm & 2pm
Dates
-
-
-
-
-
-
-
-
-
-
-
-
-
-
-
-
-
-
-
-
-
-
-
-
-
-
-
-
-
-
-
-
-
-
-
-
-
-
-
-
-
-
-
-
-
Cost
| | |
| --- | --- |
| Standard | $20 |
| Concession | $15 |
| Junior | $15 |
| VIP Experience | $30 |
The VIP Experience is available daily for the 2pm performance only.
ERTH's Dinosaur Zoo: Theatre Performance
Meet awesome prehistoric creatures, from cute baby dinos to some of the largest carnivores and herbivores that have ever walked the planet! 
ERTH's Dinosaur Zoo is a thrilling theatre experience that connects young audiences with these creatures and the science of palaeontology.
Brave people can learn to feed and interact with ERTH's dinosaurs in this once-in-a-lifetime experience.
Children can watch wide-eyed from a safe distance or dare to get right up close to these prehistoric creatures.
Experience the thrill of this extraordinarily imaginative work that will delight audiences of all ages.
---
Dino Day: Ultimate Holiday Experience
Be a palaeontologist for a day!
Start the day with front row seats to ERTH's Dinosaur Zoo, where you will get up close and personal to a menagerie of dinosaurs and insects that once roamed the planet.
You will then join us in our Dino Day studio where you will:
Learn the techniques of digging up fossils
Design a digital parade of dinosaurs
See real fossils from the Museum's Collections
More information on Dino Day can be found here.
Note: Dino Day is a full day, drop-off program. Participants will be under the supervision of the Museum's education team.
All participants should arrive with a drink bottle and packed lunch as they would when going to school.
---
Location: City Room
If you register for a tour, program or an event, general entry is included in your booking.