Healing Country: NAIDOC Week
Cost
Standard | $18
Concession | $16

 
Friend Membership gets Member-only pricing.
Log into your account to access your discount.
Presenting In Conversation series two:
TIPPING POINT
/ˈtɪpɪŋ pɔɪnt/ a time during an activity or process when an important decision has to be made or when a situation changes completely.
Western Australia is a land of unique landscapes that have created and shaped many diverse communities.
Through this connection to the land, Western Australians often witness to the early effects of global climate change.
While we have everything we need to slow and ultimately halt this, scientists agree we have reached a tipping point with very little time to avert the most catastrophic consequences.
Across six carefully curated panel discussions, leading Western Australian thinkers will come together to discuss the realities of climate change in our region and the opportunities to accelerate our climate response.
A safe place for compelling conversations — challenge your thinking and broaden your perspectives.
---
Healing Country: NAIDOC Week
The theme for NAIDOC 2021 – Heal Country! – calls for all of us to continue to seek greater protections for our lands, our waters, our sacred sites and our cultural heritage from exploitation, desecration, and destruction.
For the next conversation in the Tipping Point series, we celebrate the intimate connections Aboriginal and Torres Strait Islander peoples have with this land.  Seeking to re-frame the challenges of global warming within the broader cultural practice of Healing Country — a multi-faceted and holistic project of collaborative reform that embraces Aboriginal and Torres Strait Islander cultural knowledge and understanding of Country as fundamental to Australia's national heritage.
We are joined by Malgana traditional owner from Gatharagudu (Shark Bay) Bianca McNeair, Wajarri Yamaji Julie Jones, and South West Boojarah Noongar Professor Steven van Leeuwen.
In Conversation is held in Hackett Hall under the blue whale. Doors open at 6.30pm for a 7pm start.
A licensed bar is available throughout the event.
---
MEET THE PANEL
Bianca McNeair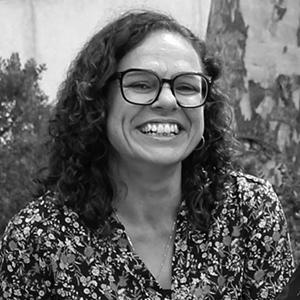 Bianca McNeair is a proud and multi-talented Malgana Woman from Gatharagudu (Shark Bay). Through her work as an artist, Native Title rep Director, ranger, Aboriginal education officer, Aboriginal Ranger program coordinator, Mum and Aunty she promotes Aboriginal knowledge and practices of healing Country and is a champion of land, sea and cultural conservation programs. Recently she was co-chair of the CSIRO's National First Peoples Gathering on Climate Change in Cairns, where one hundred and twenty traditional owners from more than 40 nations met with climate scientists and Bureau of Meteorology experts to co-design and develop climate adaptation and mitigation strategies.
"As a young woman I remember telling my Mum I wanted to be an Aboriginal Artist. She replied by telling me that I had to learn about my country, what is special about my country, what is uniquely Shark Bay. This sent me on a journey of discovering country that I am still happy to be travelling today."
Julie Jones
Julie Jones is a Yamaji Wajarri woman and community leader born in Mullewa, Western Australia and working for over 50 years in the government and private sector, including Aboriginal Organisations across the state. She has a varied career working across diverse areas including Aboriginal Legal Services, Aboriginal Medical Services in Geraldton and Broome and coordinating the WA Aboriginal Visitor Scheme – providing support and counselling for Aboriginal detainees and prisoners, and raising awareness about suicide and deaths in custody. Jones has also provided cultural awareness training for the Supreme Court of Western Australia, and has served as a member of the Aboriginal Health Council of W.A; the Meenangu Wajarri Aboriginal Corporation, Land Committee – responsible for the Wajarri area in the Murchison/Gascoyne Region; and as CEO of the Aboriginal Medical Services in Geraldton and Broome.
Prof. Stephen van Leeuwen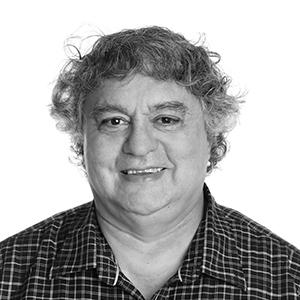 Professor Stephen van Leeuwen is a botanical ecologist and the BHP Chair of Biodiversity and Environmental Science at Curtin University.  He is also a proud member of the Busselton Noongars, and a respected South West Boojarah Wardandi leader. 
Stephen is an astute and knowledgeable executive science manager empowered with the interpersonal and organisational skills to combine a broad scientific competency with a commitment to leadership in research to protect biodiversity, promote sustainable communities and manage Country.  His applied research pedigree buttresses a solid appreciation of the threats impacting biodiversity and the emerging challenges and opportunities presented through evidence-based natural resources management.
Stephen is passionate about Closing the Gap on Aboriginal disadvantage and achieving self-determination for all Indigenous Australians.  Stephen believes that for Indigenous Australians to achieve this outcome it is critical that decisions about their livelihoods, well-being, businesses and most importantly culture, heritage and stewardship of land and sea Country need to be made with or by them – Always was, Always will be.
---
IN THIS SERIES
10 Jun | Politics of the Precipice
19 Aug | Feeding a Warming Planet / National Science Week
09 Sept | A Call to Climate Action / In Conversation with Bill Hare
14 Oct | Creative Energy / Reimagining Worlds & Rediscovering Hope in Culture & Arts
11 Nov | Healing Country / NAIDOC Week
09 Dec | End Game / Adaption, Regeneration & Strategies for Survival
Event details for future panels announced soon.