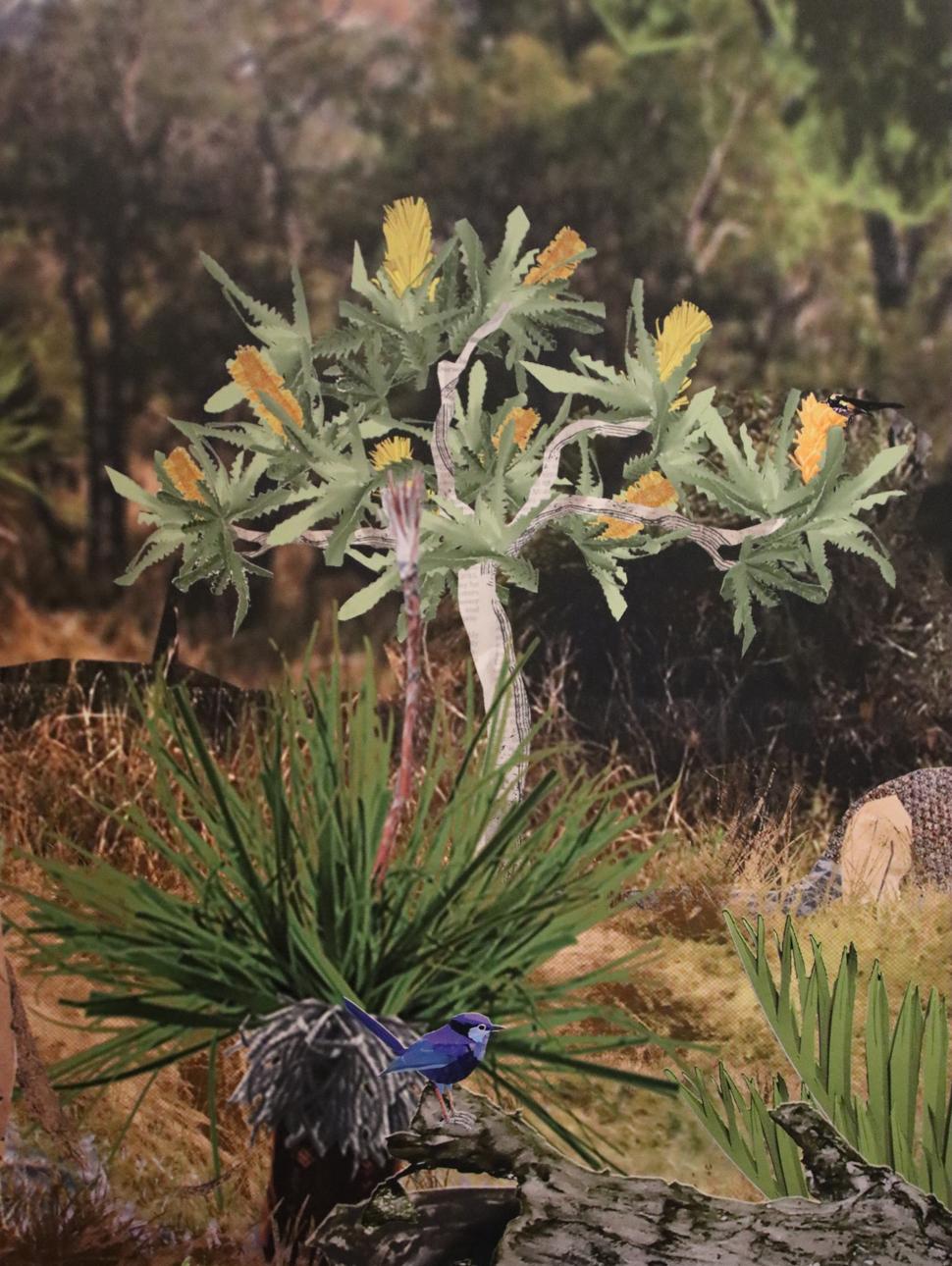 Homage to Banksia Woodland
Dates
Wednesday 28 April 2021 | 1pm - 1.30pm
Banksias, bandicoots and bee-eater birds are just some of the species that inspired the collaborative artwork in the Wild Life gallery.
Hear more about the unique banksia woodland habitat of the greater Perth region, one of only 35 biodiversity hotspots in the world, and how the plants and animals are depicted through collage created by hundreds of children and their families.
Arlene Moncrieff
Arlene is a Learning and Engagement Officer based at WA Museum Boola Bardip. She confesses to being an unapologetic 'nature nerd' and is keen to take any opportunity to talk about the uniqueness of WA's biodiversity, including Banksia Woodlands.
---
Location: Wild Life Gallery
Meet the Museum is a casual, weekly presentation where you can meet some of the Museum's scientists, historians, researchers and curators as they share their expertise and passions.
Discover fascinating stories and explore what goes on behind-the-scenes.
If you register for a tour, program or an event, general entry is included in your booking.