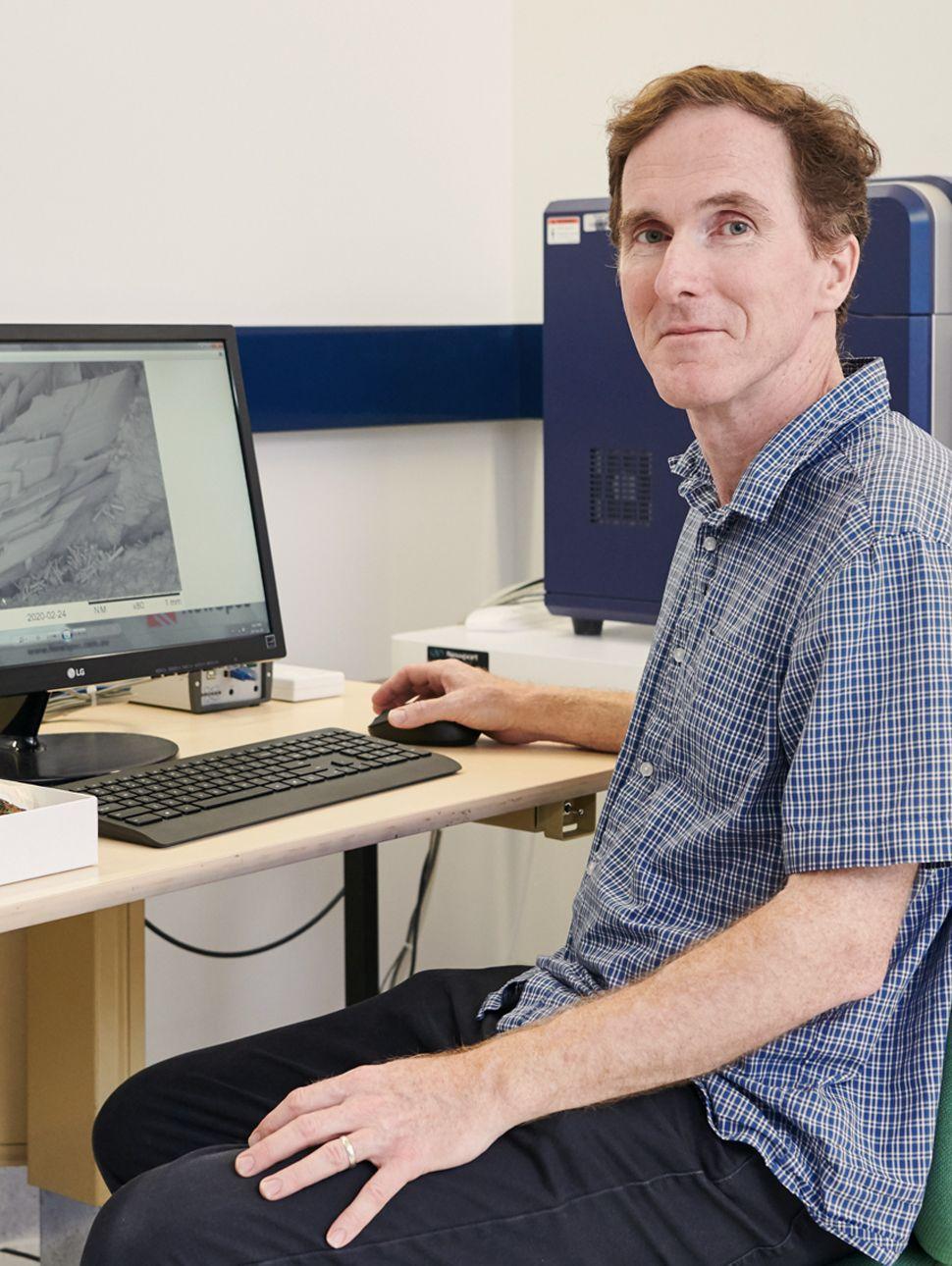 Hotspots for mineral diversity in Western Australia
Dates
Wednesday 17 March 2021 | 1pm - 1.30pm
Get ready for a whistle-stop tour of mineral diversity hotspots in Western Australia.
From Whim Creek to Widgiemooltha, we'll examine mineral deposits where the action of water and our oxygen-rich atmosphere has produced a colourful range of new and rare minerals.
Peter Downes 
Peter is Curator of Minerals and the editor of the Australian Journal of Mineralogy.
He investigates kimberlites, lamproites, carbonatites and associated alkaline igneous rocks from the Earth's mantle, along with secondary minerals from the oxidized zone of Western Australian mineral deposits.
 
---
Location: Origins Gallery
Meet the Museum is a casual, weekly presentation where you can meet some of the Museum's scientists, historians, researchers and curators as they share their expertise and passions.
Discover fascinating stories and explore what goes on behind-the-scenes.
If you register for a tour, program or an event, general entry is included in your booking.